Mohammad Shami opens biryani shop with IPL-World Cup!
Cricketers from all over the world are now busy preparing for the T20 World Cup. The thought of day and night is the same - how to immerse yourself in the World Cup.
But what did India's star fast bowler Mohammad Shami! Instead of concentrating on cricket, he has opened a biryani shop!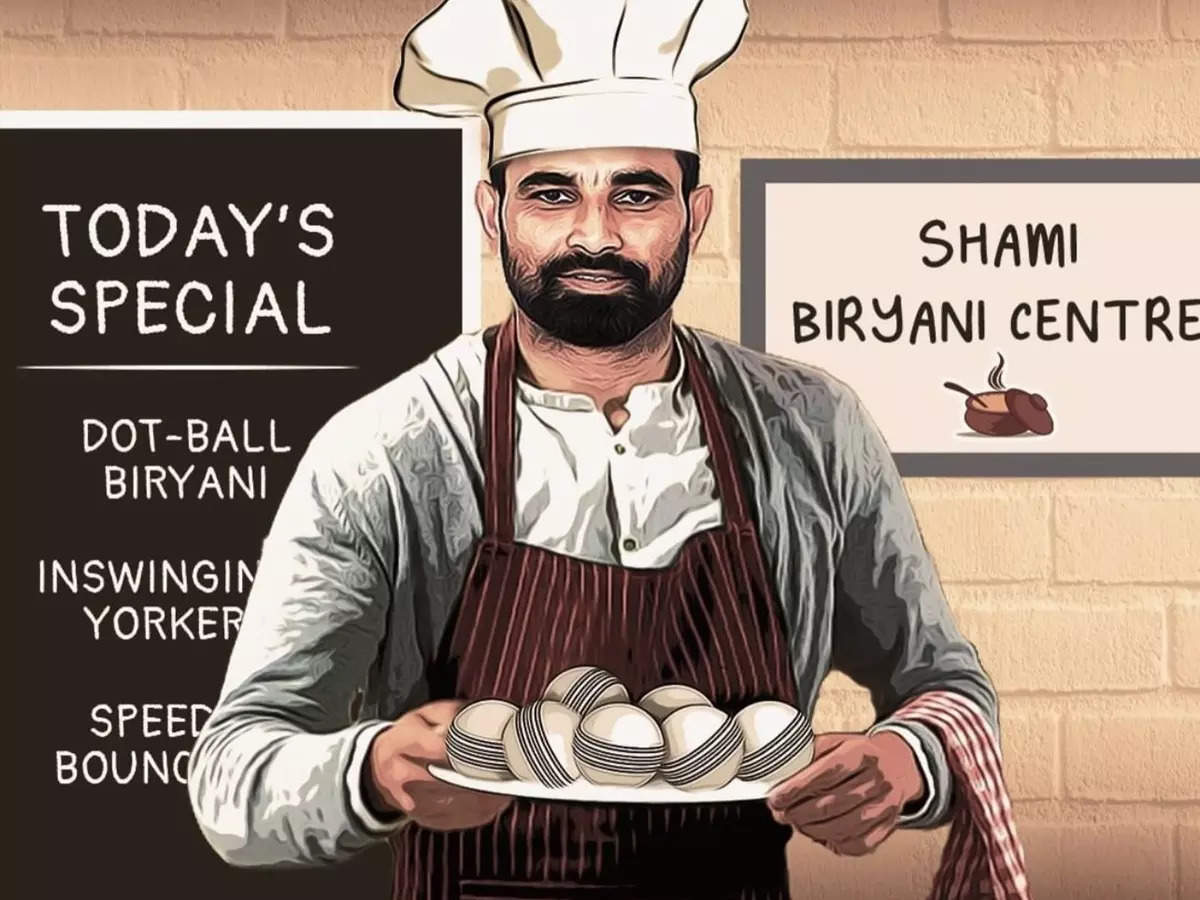 SOURCE
He said the same on his Facebook account. As seen in the picture, Shami is standing like a cook. In hand, however, are white balls arranged in layers instead of biryani. Hanging behind is a signboard that reads 'Shami Biryani Center'. The name of the best food of the day is also written on the left side. The names are also cricket-centric - dot ball biryani, inswing yorker, speed bouncer!
However, the image was originally made in Photoshop. Even after this, Shamir's post is now trending on social media. The Indian fast bowler has given rise to a wide discussion. Seeing such posts, Indian netizens want to know - is Shami really opening a biryani shop?
Although such a fact cannot be confirmed, the wise people do not understand that Mohammad Shami did not open any biryani shop in reality. Shami spoke about the upcoming T20 World Cup in an intelligent and creative way.
He means, dot ball biryani, inswing yorker, speed bouncer - these are his individual deliveries, which he will serve for the batter. He wants to defeat the opponent with these recipes.