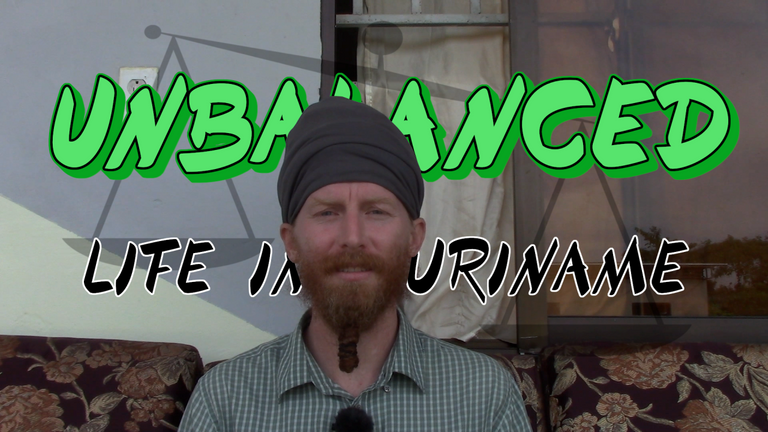 ▶️ Watch on 3Speak
---
@NaturalMedicine's "Balance Challenge" asks us how balance plays a role in our health, whether it be mind, body, the Earth, spirituality, or any other areas of life where balance is needed.
A LIFE UNBALANCED FOR FAR TOO LONG
     In this video I discuss how our life has been unbalanced by the powers that be for too many years. It all started with visa and work permit problems, then we closed our Ital restaurant, found out we couldn't get legally married in Cambodia, then were briefly separated by bureaucracy until we could reunite and fly to Ecuador in hopes of getting a legal marriage.
     Turns out it was the perfect storm, and our Ecuadorian immigration lawyer screwed us, then we fled to avoid overstaying our visas, landing in Suriname on tourist e-visas which we overstayed and were granted a sort of amnesty visa that many Haitians and Cubans have acquired here.
     Here in Suriname we've struggled to adapt to the local way of life, but we find the life here unbalanced, from the diet to the social conditions, transport, food costs, and so much more. Unable to ride this global downturn out in familiar territory such as Cambodia or the USA (COVID-19 visa restrictions and other issues), we are forced to go through it here alone where we don't even have the luxury of having a community and support network like the Cubans, Haitians, Guyanese, and Brazilians do.
     The locals here have to time to socialize, but yet always seem to be home, and mostly not working, and somehow this is a relatively wealthy country. It all still makes no sense to me, and I miss the transparency of Cambodia, where most of the country just hustles their living from home, whether it be selling coconuts and phone cards or sharpening knives and repairing shoes.
     I used to enjoy hundreds of 5 to 10 long minute social interactions every week with various people in Cambodia, and nothing was ever rushed. I always made time for chit-chat with my coconut dealer, my leafy greens lady, the propane man, and pretty much anyone I would physically meet face-to-face on a daily basis. Oh how I long for this way of life again.
     In Suriname it all feels impossible because everyone is on the other side of a windshield, a door, a gate, a curtain, or some other barrier to social interaction. I walked the streets every day here for over a year, didn't even have money for a bicycle, and I didn't make one friend or social acquaintance, and for me that is reason enough to leave this place behind.
     It's not all doom and gloom though, hope is on the horizon, and we may have a chance at a life in Albania, a place I lived for nearly half a year once upon a time. It's somewhat familiar territory, and a new e-visa means there's a way for my Cambodian family to go there now. I had a very balanced life there, and it remains a goal for us to manifest.
Bless up, more time.....

🙏 THANKS FOR WATCHING/READING 🙏
If you enjoyed this post, please upvote and reblog.
CLICK HERE TO JOIN HIVE AND START EARNING CRYPTO LIKE US

---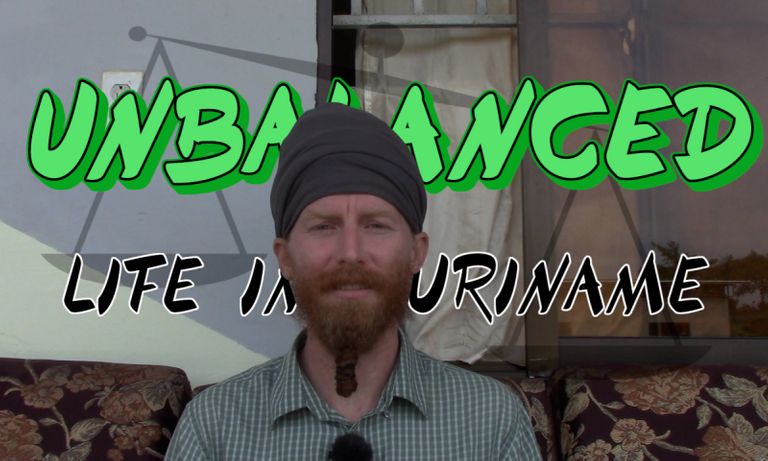 ▶️ 3Speak