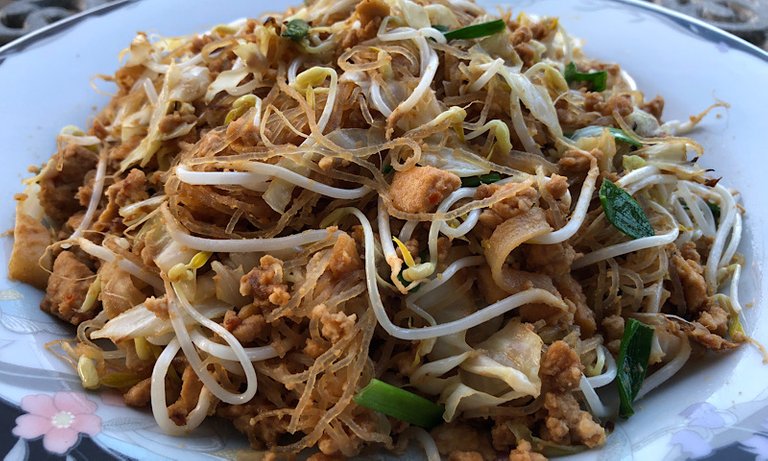 This afternoon I felt hungry but didn't have anything to eat. I looked at my ingredients and came up with this creation.
I have a little bit glass noodles and gado gado sauce from yesterday. I have idea to make fried glass noodles with gado gado sauce for eat and share with you all.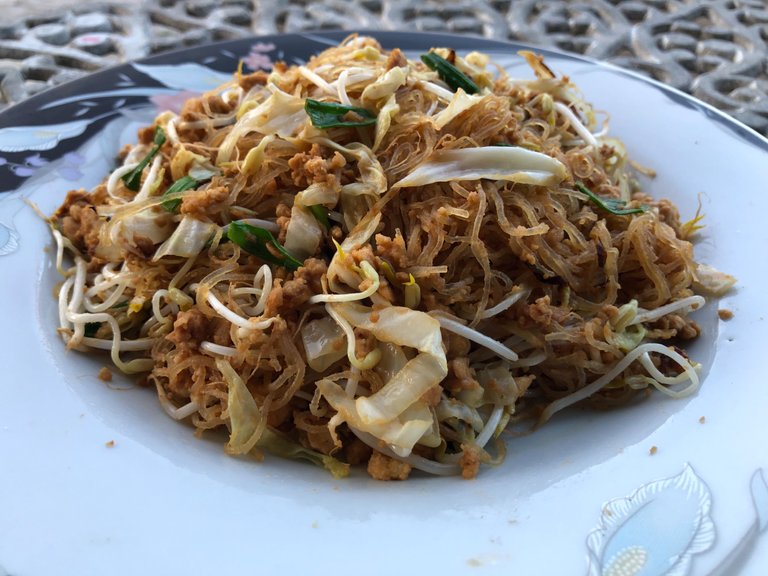 👩‍🍳 Fried Glass Noodles With Gado Gado Sauce 🥜
🍜 An Ital Recipe 🔪
វិធីធ្វើឆាមីសួទឹកកាដូៗបួស

Ingredients
50g glass noodles
tofu, a little
cabbage, a little
bean sprouts, a little
1 green onion
2 cloves garlic
5 tbsp gado gado sauce
1/8 tsp salt or to taste
1 tsp brown sugar
1 tsp soy sauce
1/8 cup water
Soak glass noodles in water 10 minutes and slice cabbage and garlic, green onion.
Step 1

Heat oil and fry garlic until brown then crush tofu and fry a little.

Add cabbage, fry one minute and put soy sauce, salt, and sugar. Fry it a little more.

Step 2

Put water, fry it a little and put glass noodles, fry and put gado sauce fry it very well.

Step 3

Then put bean sprouts and green onion, fry it a little and taste.

It's ready.
I have a big plate for eat now it's very delicious I love it so much. If you want to do try to make it, you can look at my old gado gado recipe post. Have a nice day everybody.

🙏 THANKS FOR READING 🙏
If you enjoyed this post, please upvote and reblog.