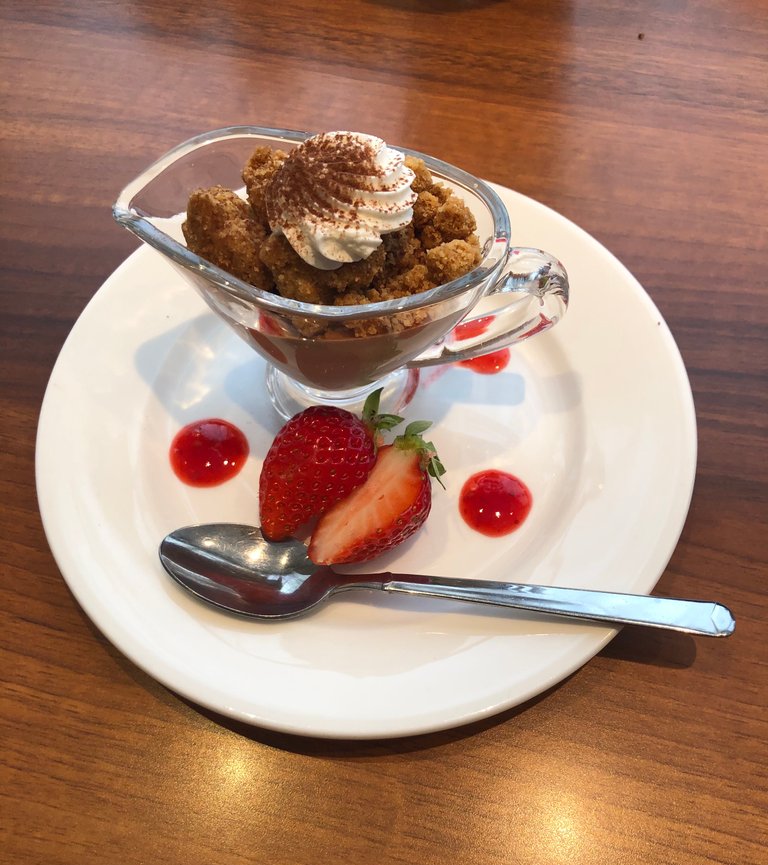 Hi Hivers. How are you?
Sharing with you my dessert. After a busy day, I stopped by a little cafe my friend recommended.
It had relaxing music and the dessert I chose was lovely.
The chocolate mousse was topped with crushed, crunchy cookies. The combination of textures and flavors arose my taste buds. The strawberries seemed freshly picked.
It was a great end to a busy day.