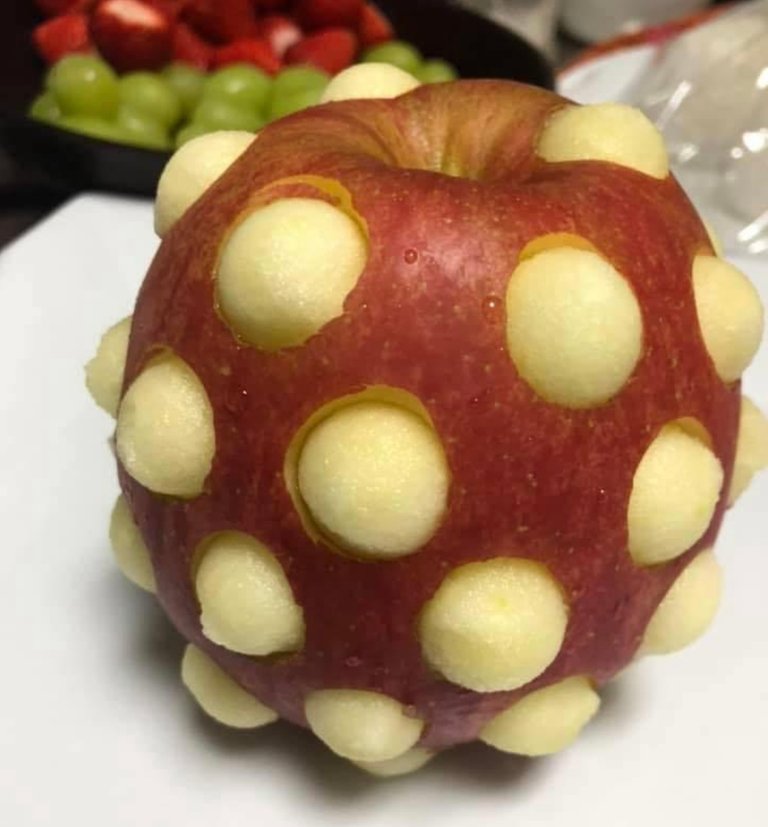 Hi Hivers. How are you?
Some time ago, I got the idea to design a
red and white "polka-dot apple". I wasn't sure how it would have worked out but I was so excited to try.
I washed the apple and used a small baller to create the dots. I basically inverted the balls and then placed them in the slots.
As soon as I finished, it just gave me a creepy feeling. I got goose pimples. It looked like things were oozing from the apple. I snapped it and quickly removed the balls. Interestingly enough, I had no problem eating them. Hehe!
Hoping this doesn't creep you out.