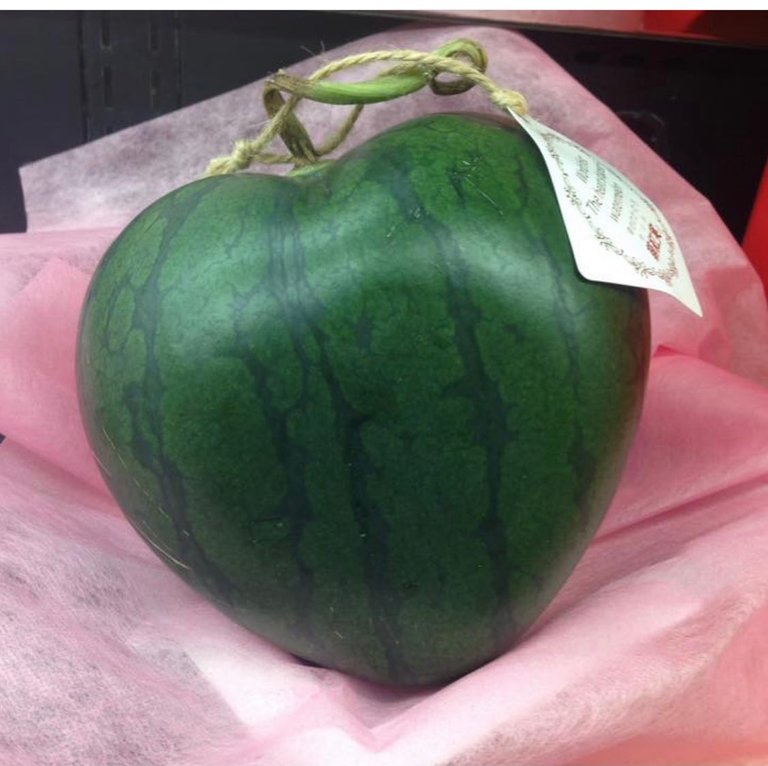 Happy Valentine's Day Hivers.
I know, it's not summer but I think this heart-shaped watermelon is cute and quite fitting for the theme of love around this time of year.
So, I saw this melon at a fruit shop in Kobe, Japan. It would grab any one's attention. Immediately I started thinking about getting some nice heart-shaped slices of watermelon. I looked at the price and I was like, "Wait, those slices won't go down whole, I'll still have to bite it in small pieces".😆
I think just two were available at the time and they had information on the farmer that produced them. Kudos to him and his creativity.
I kindly asked the clerk if I could take a pic of it. She said "Yes" and that that I did.
Spread some love this week.Make
someone's day. 💗💗💗💗