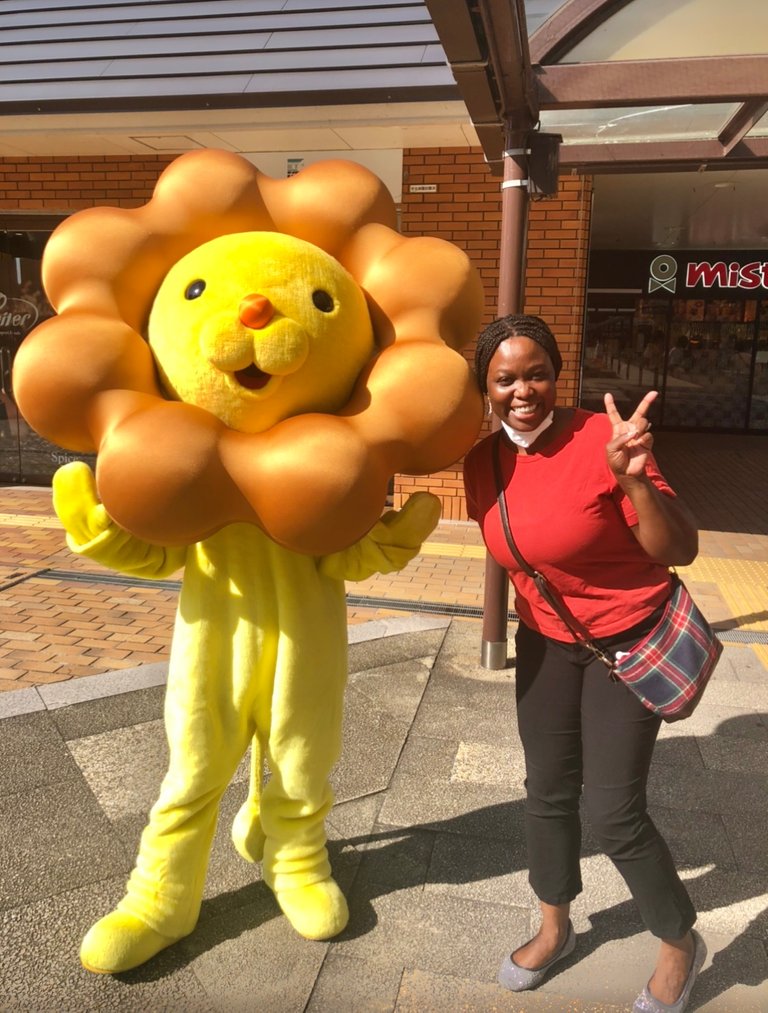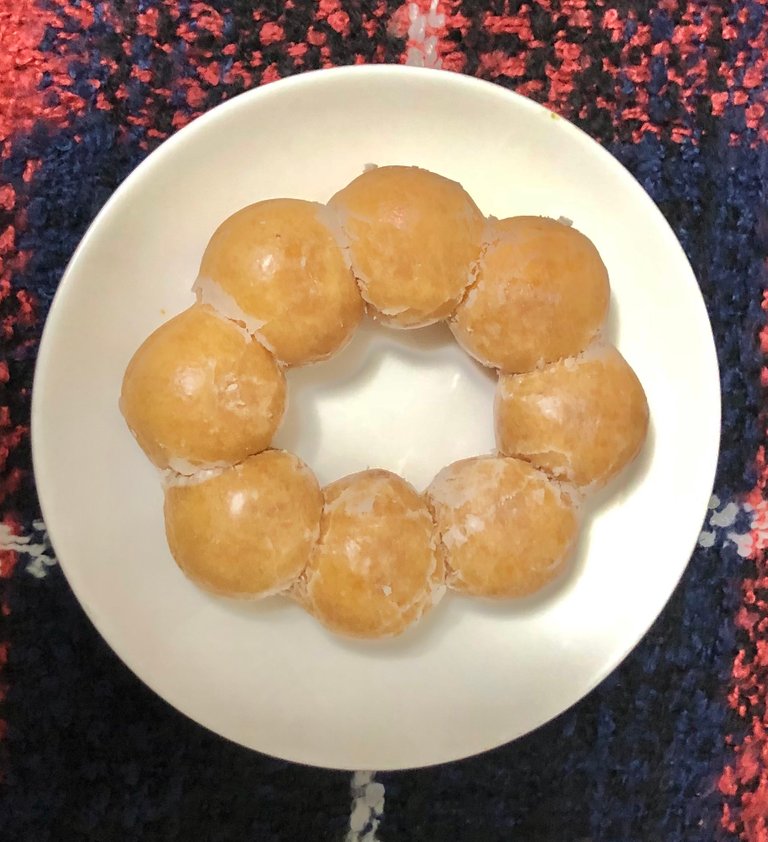 Occasionally I make a little stop by the donut shop. Some months ago, I met and had a mini-date with the mascot of my favorite donut. We took a few photos together. The name of my favorite is "Pon-De-Ring". It's made with mochi (made from rice flour). It's soft, not too sweet and can be easily broken into balls that are bite-sized. After your first bite, it does leave you wondering and pon-de-ring how it could be so delicious.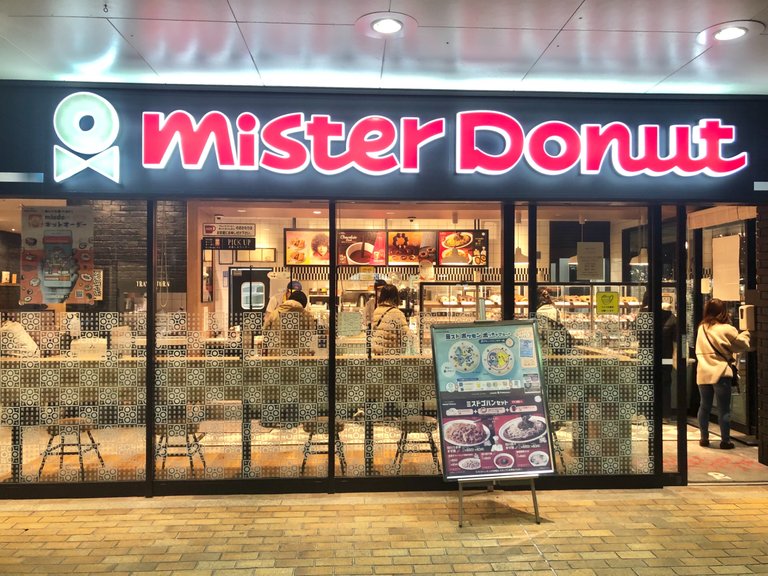 Interestingly, the name of the shop is "Mister Donut". It is said to be the largest donut chain in Japan and the first store was opened in Osaka in the 1970's. I wouldn't say I have a sweet tooth but with all due respect, it's worthwhile stopping by the Mister from time to time for a treat. Japan is known for it's anime culture but it also has a big mascot culture. It has forty-seven (47) prefectures and I believe there's a mascot for each. In addition to that, there are mascots for sports teams and products. So, I wasn't surprised to see a donut mascot.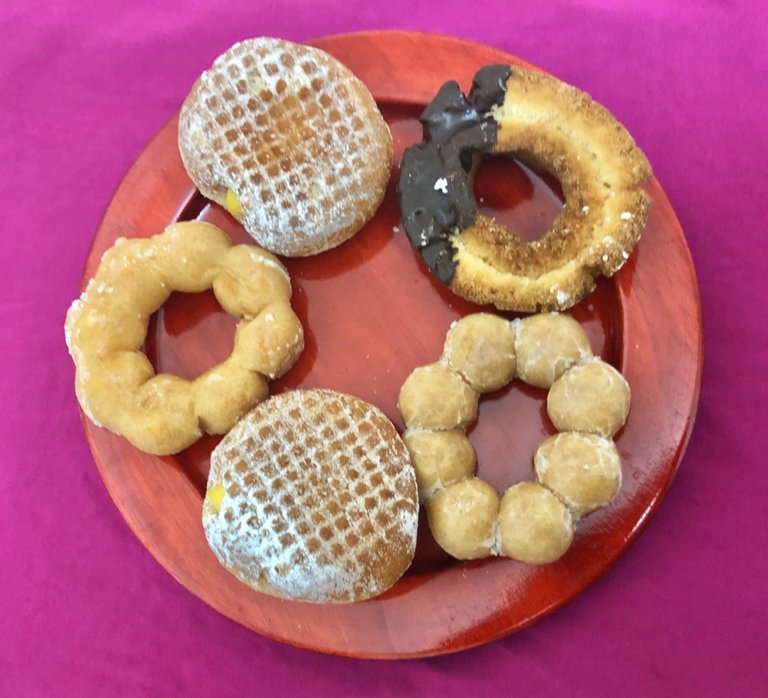 This particular time I stopped by the shop, I grabbed donuts for the family. I had to try hard to convince my younger son to wait until we got home to eat them.
I was successful at doing that but interestingly, after dinner, we were all full and ended up having the donuts the following morning instead. Pardon me if the donuts look a bit sleepy. We prefer them fresh from the shop but the taste was just as good. We certainly woke them up. We had two pon-de-rings, two filled with custard and one with chocolate.
Breakfast preparation was easy. Everyone literally just grabbed a donut but not before allowing me to take some shots for Peakd. Haha!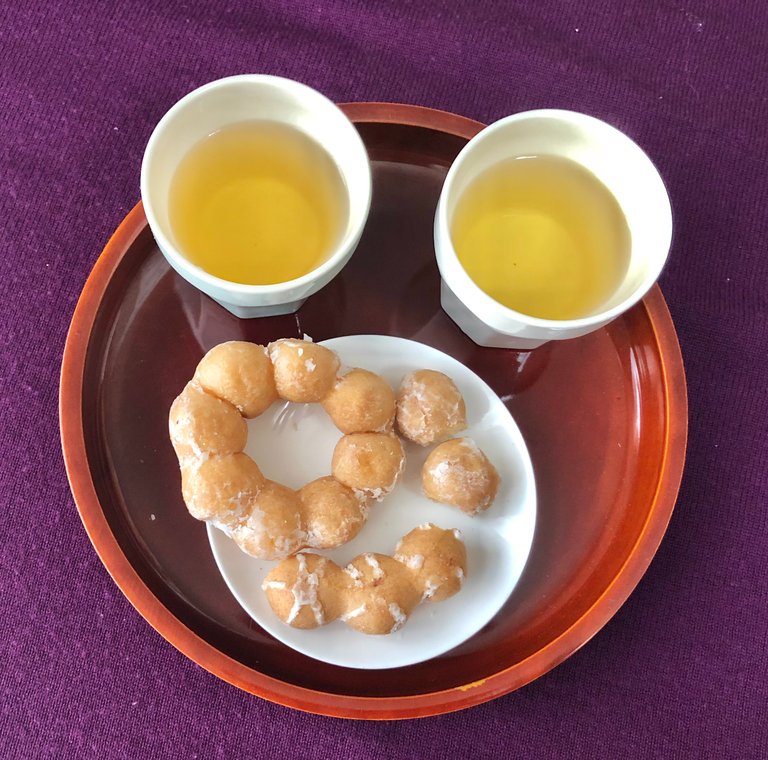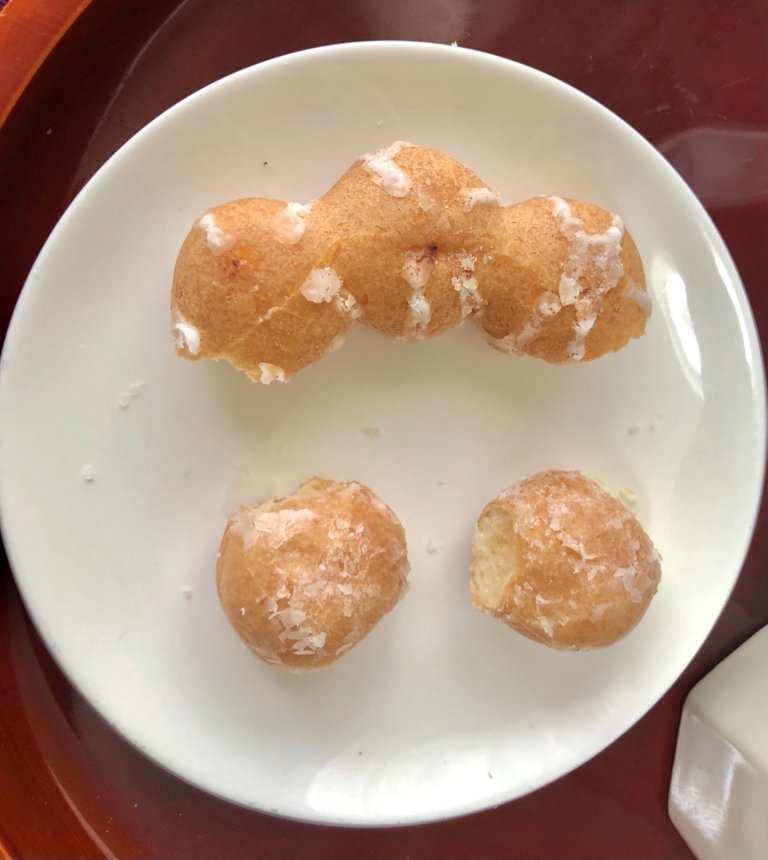 Huzzy and I had our donuts with warm lemongrass tea. It's a family favorite that reminds me a bit of my childhood days. In the mornings, I'd go to the front or back yard to grab or cut herbs for tea. I always liked lemongrass. I love the smell of it and it boasts several health benefits which include lowering the risk of cancer, detoxifying the body, relieving pain, reducing stress and promoting sleep.
What's your favorite herb?
What's your favorite donut and what do you like to pair it with?