Hi Coffee Lovers, Vegans & Dashout Sunday!
Before i turn my phone on and before i talk
to anybody, i wanna have my Coffee & breakfast in the morning 😜.
Here's how you fix yourself a nice Vegan Latte Macchiato.
The Froth is the Magic 🎩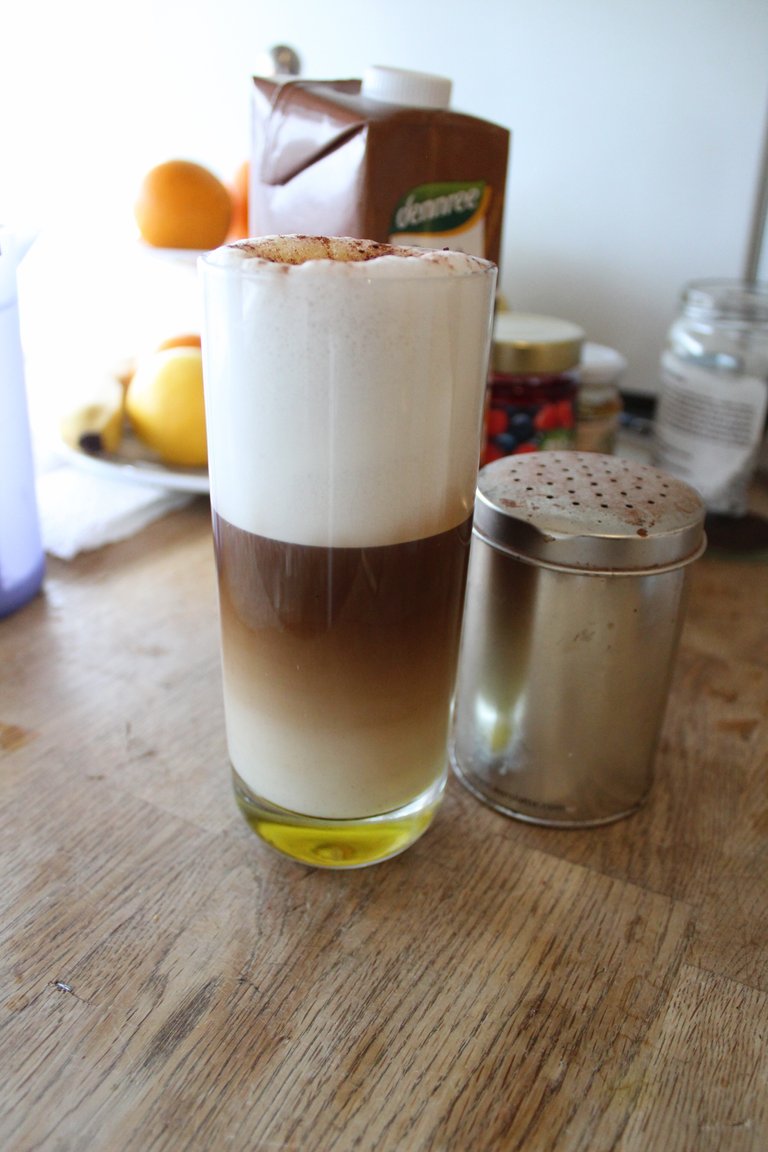 How to Create the perfect Vegan Froth:
You need the right vegan milk & the right "tool".
Normally i drink my coffee/espresso (in Italy Coffee=espresso)
with a rice milk. That is and will remain my normal set up
for my every day coffee. But forget froth when you use rice milk😅...no chance!
The best vegan milks for froth are soy,oak & almond.
Soy milk tends to "swallow" a lot of the coffee taste (compared to
rice milk) and almond milk can be pretty greasy (especially self made almond milk).
So i took my chance when i saw the oak milk with a little soy on offer, because
my sister told me it makes a pretty good Cappuccino, so it gotta make good froth...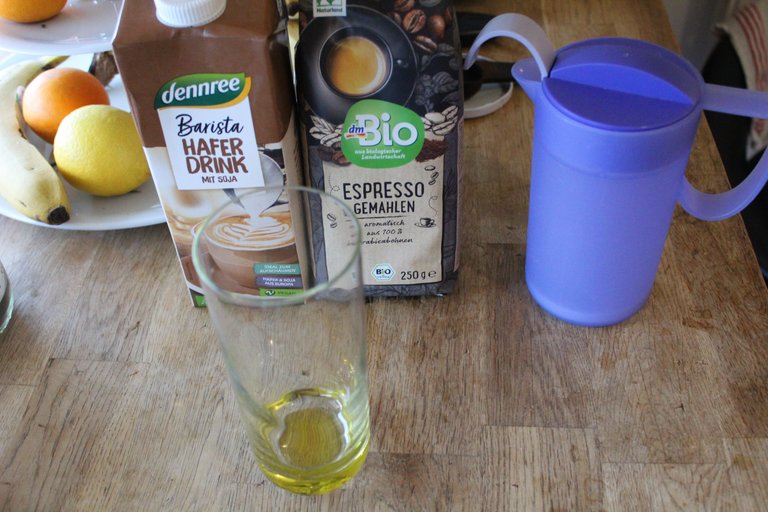 The right "Tool"
This froth maker from the German "Tupperware" is one of the best.
I don't like that it's made out of plastic, but until now i didn't find
one made out of glass.
I had those little mixers that "try" to create your froth in the milk
pot....forget about it!😅
Before you serve your Cappuccino or your Latte Macchiato the froth is gone🤣.
This one here makes thick froth, depending on how long you froth it up
and down and up and down...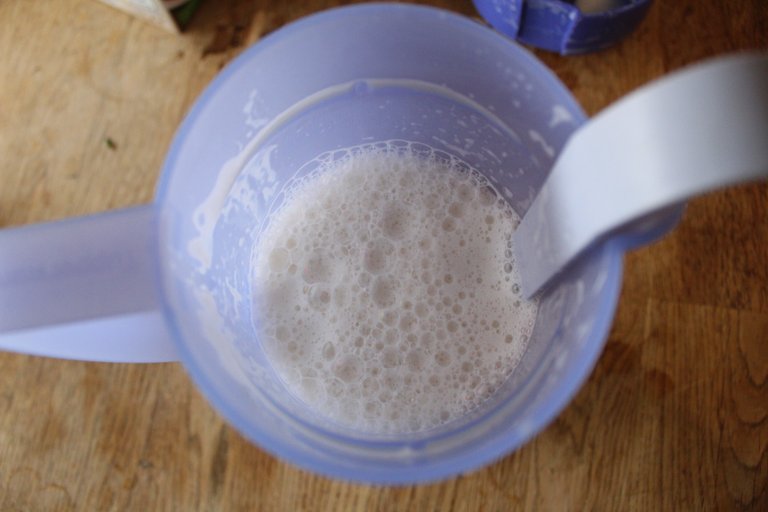 Warm up the Milk first & Fix yourself a Double Espresso: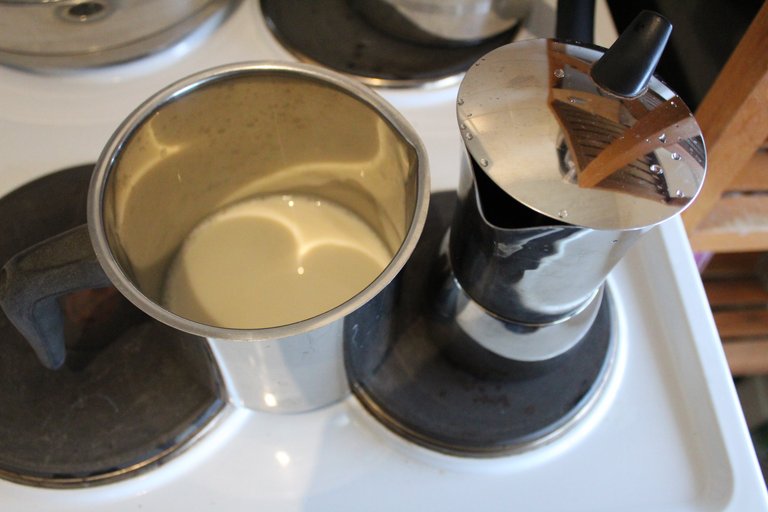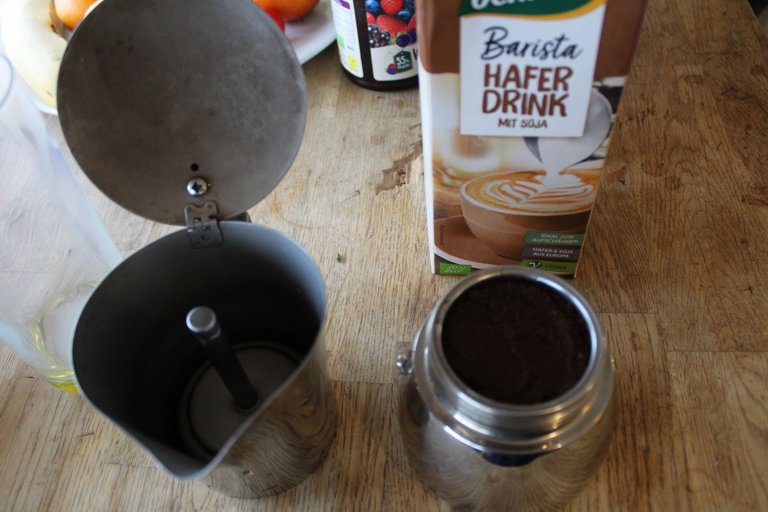 And while the Winter Weather goes crazy...
..like 10 days ago, the snow is gone by now...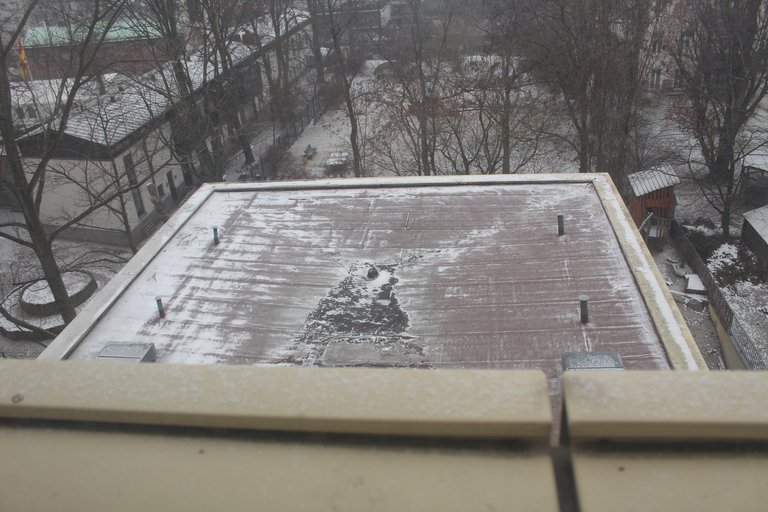 ...u wait until the Espresso is ready and dream about Jamaican Tropical weather...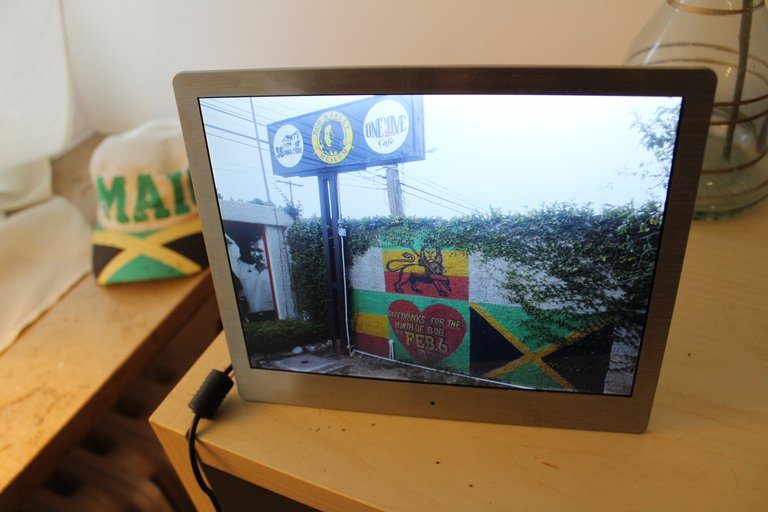 Ok, Espresso & Milk are good to go...
So froth it up and down and up and down...😜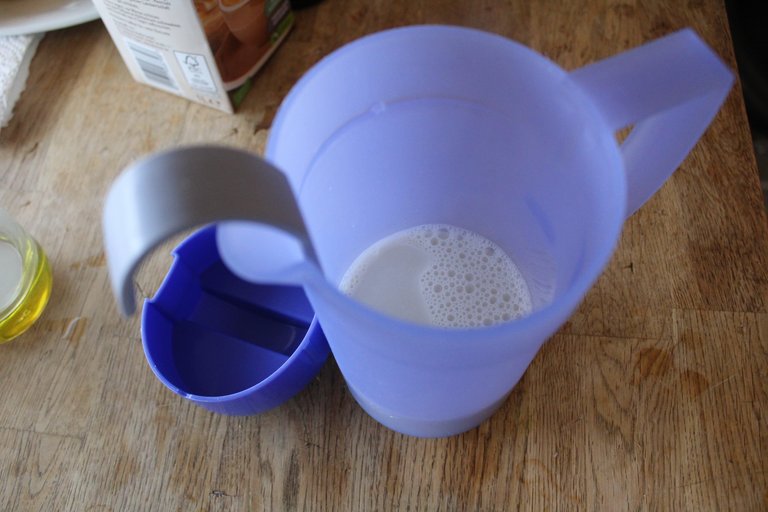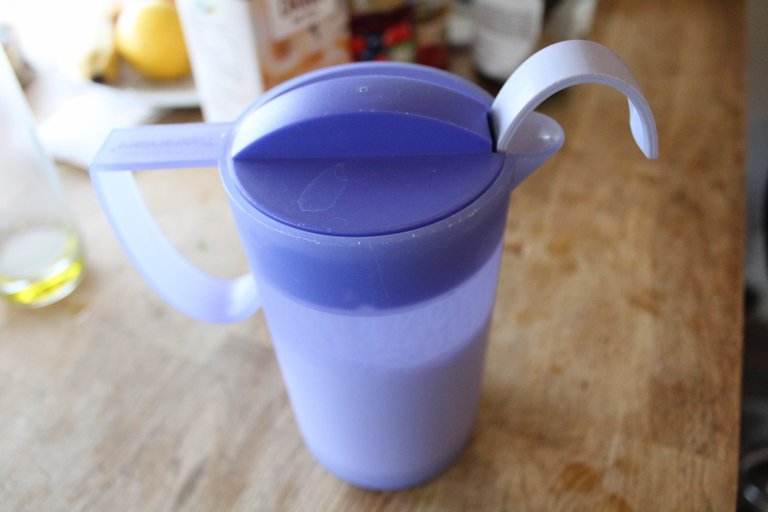 Now look at this Froth 😋...Froth makes happy, didn't you know!? 😉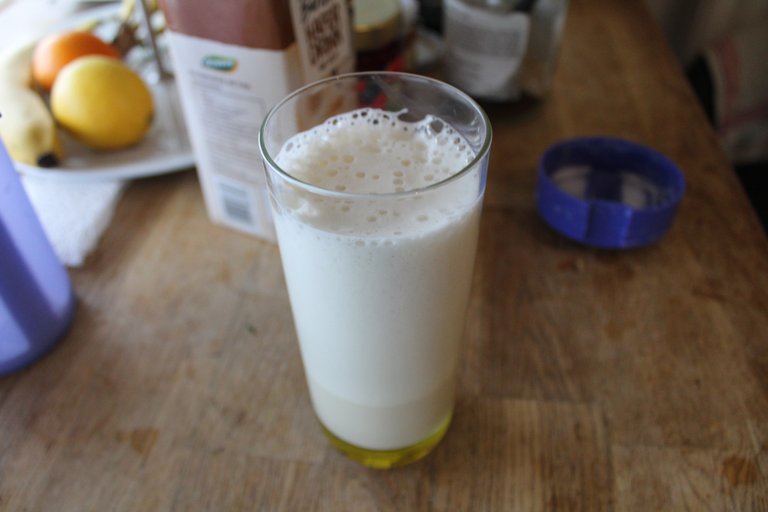 Then you let the (double) Espresso flow in slowly...
..into the glass with milk and finish with some cocoa powder.
Voilà, enjoy your Vegan Latte Macchiato: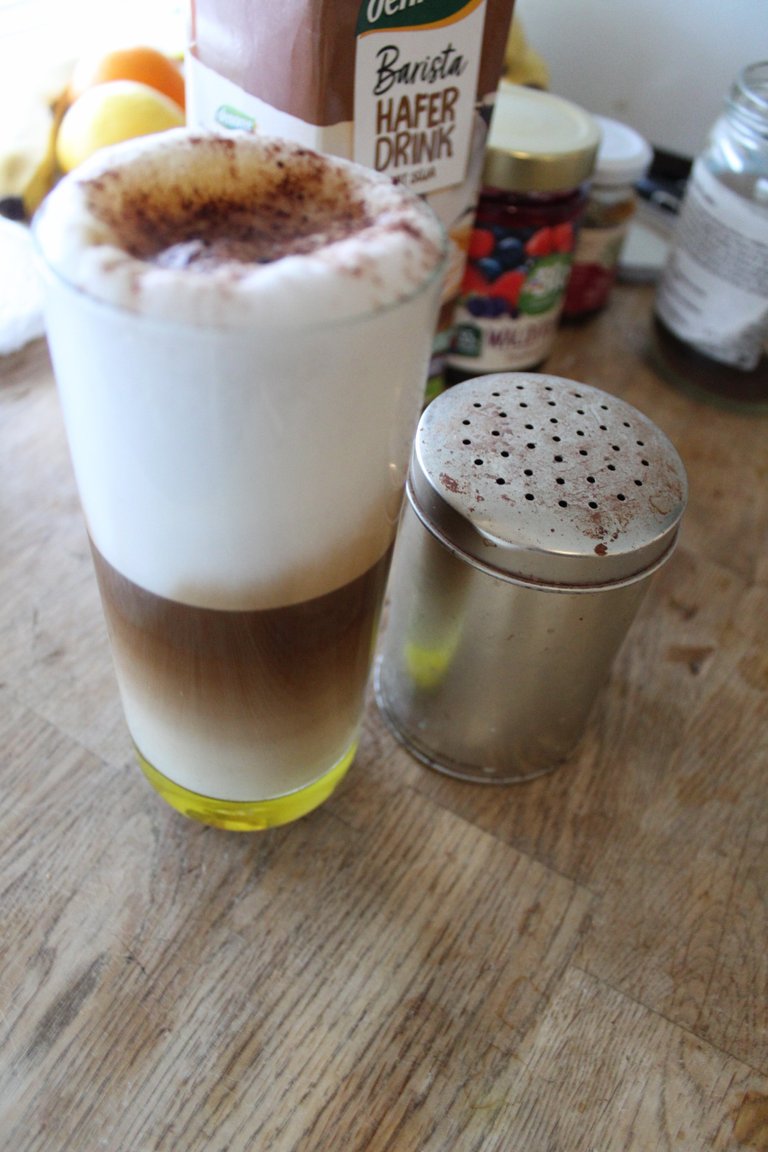 Enjoy your sunday, buona domenica, Hive Bees!
1 Love
Luca1777