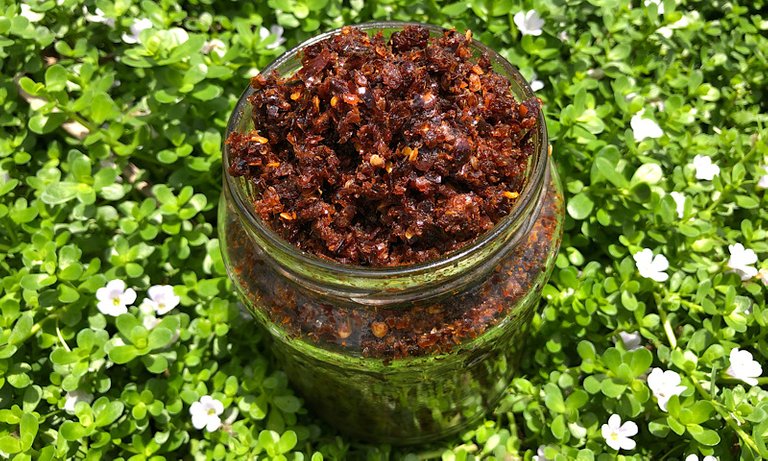 I made stir-fried dried chilies three months ago, but now there is just a little left. I eat it with rice and other foods every day. I love it so much but my husband loves fresh chilies a little more.
I use it in fried noodles and noodle soups also, because it makes this dishes more delicious. Today I had free time and I saw these old pictures in my phone, then I realized I forgot to make a post. So now I share this recipe with you all. I hope you enjoy it.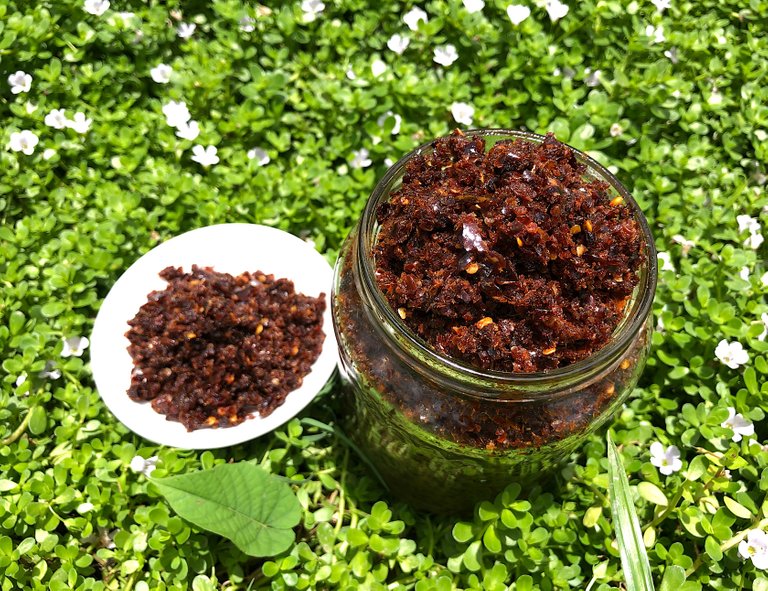 👩‍🍳 Stir-Fry Dried Chilies With Lemongrass (Ital) Recipe 🔪
វិធីធ្វើឆាម្ទេសទុកហូបបានយូ

Ingredients
3 cups dried chilies
4 lemongrass stalks
1 small piece galangal
10 cloves garlic
3 small pieces of cinnamon
2 tbsp coriander powder
2 tbsp salt or taste
5 tbsp brown sugar or taste
oil for fry
Dried chilies are difficult find in here Suriname, and usually they are only big at Chinese stores so far from my apartment.
Grind dried chilies. Chop garlic. Slice lemongrass and galangal, then grind them with coriander powder well.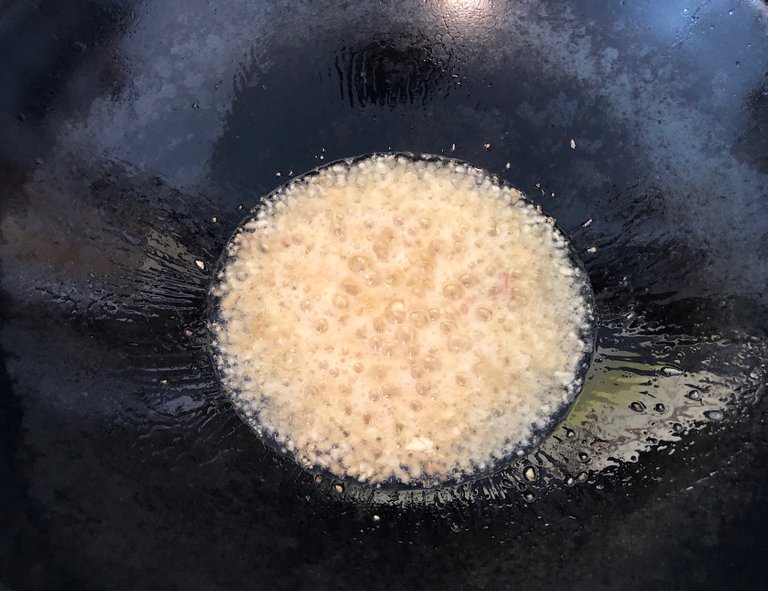 Heat oil and fry garlic until aromatic.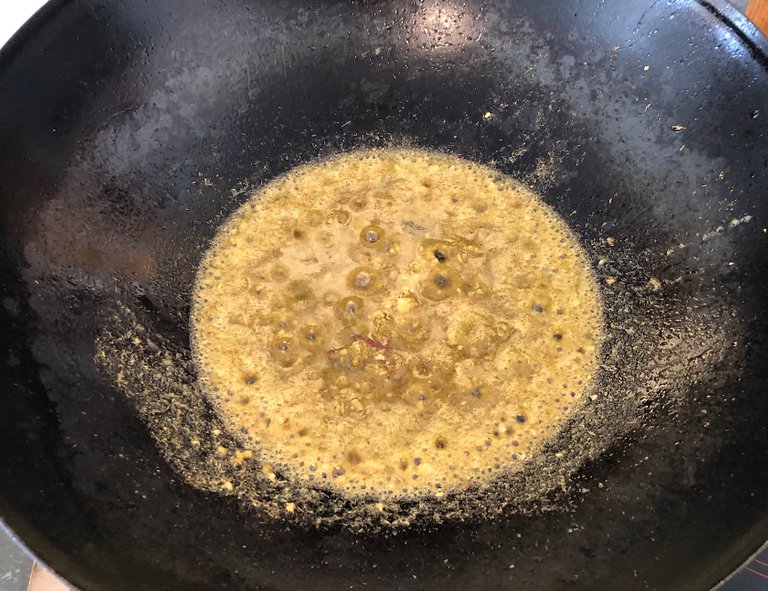 Then add lemongrass paste and cinnamon, stir fry a little.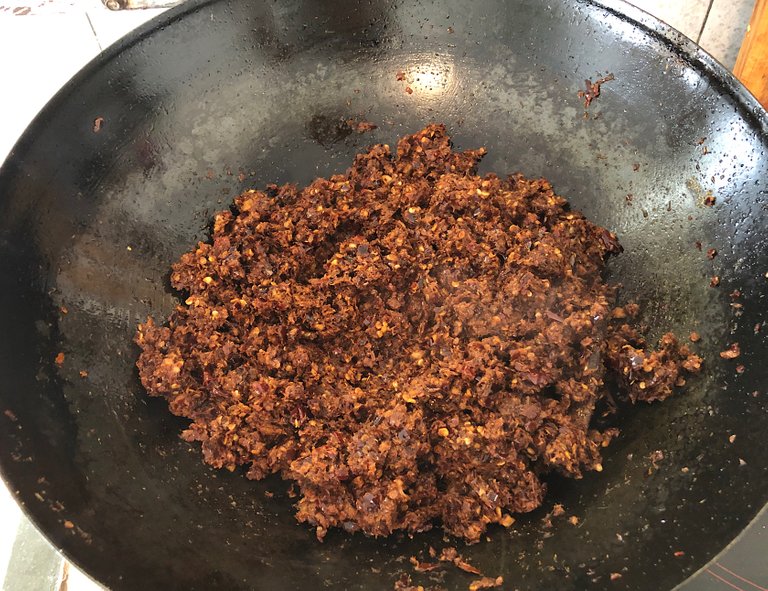 Then add chilies and stir-fry well. Add salt and sugar and stir-fry five minutes.
Have a wonderful day everybody and stay safe. 😊❤️
CLICK HERE TO JOIN HIVE AND START EARNING CRYPTO LIKE US

---
Posted via foodiesunite.net