For most it may be common knowledge that ants can carry ten times their weight, or so they say. But to someone who has never heard of this it might be a little bit harder to imagine. What if someone didn't know what an ant was. Instinctively they would say that such a small thing can't carry so much. And they would be wrong.
A popular saying says to not judge a book by its cover. Don't judge the ant by its stature you could say. Someone may have greater potential than what we see on the surface. Depending on the situation, this potential can be triggered and efficiently maximized. With this mindset we can see people excel and shine.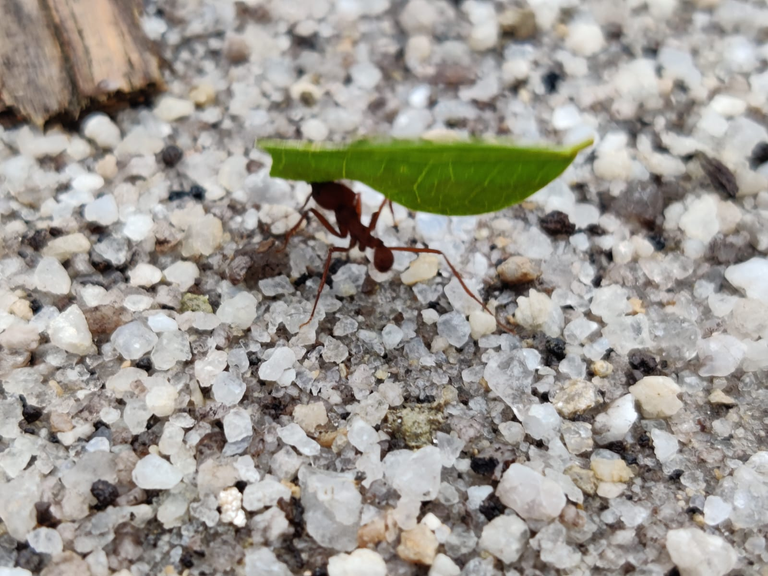 This picture was taken with a OnePlus 8T and was not manually edited by me. What the camera software on smartphones does nowadays is another point. I just took it outside of the city somewhere in Suriname.
What do you see in the image? Are you judged or do you judge by the cover?

[ Uniquely Clever Sign Out Message Goes Here ]