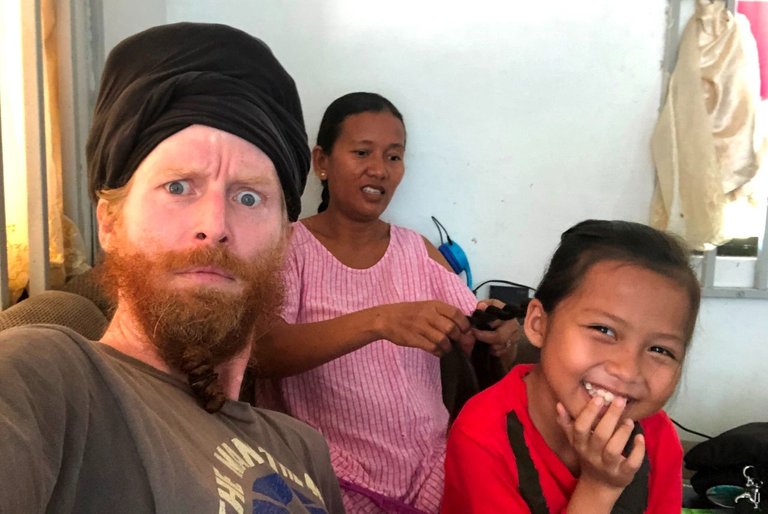 Although not currently in Suriname, I still have some moments I want to share before I manage to catch up to real-time with my posts.
Cleaning 🧹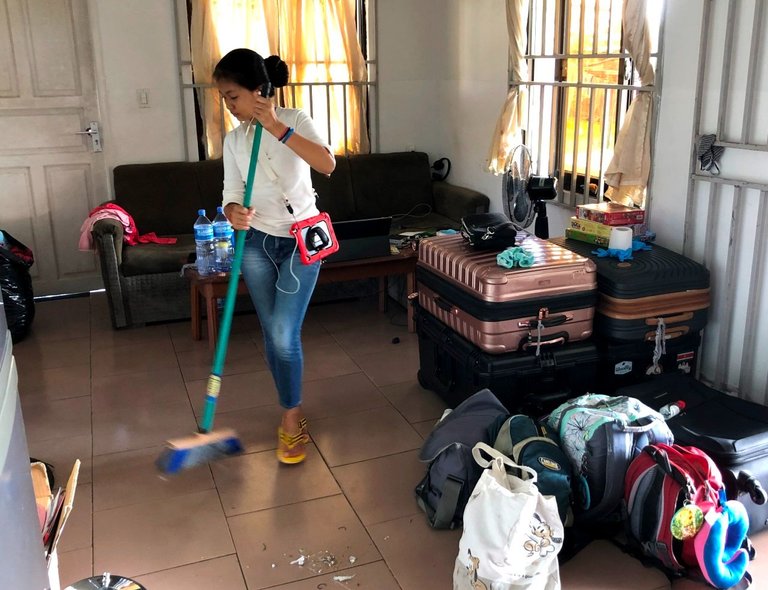 My posts are now a few days behind real-time, but I'll try to catch up over the next 7 days. I am now in the USA and the family is safe and sound in Cambodia. Now that you all know that, here is how we spent our last day together before heading to the airport. The $225 security deposit was vital to get back, so we cleaned as much as we could.
Cooking 👩‍🍳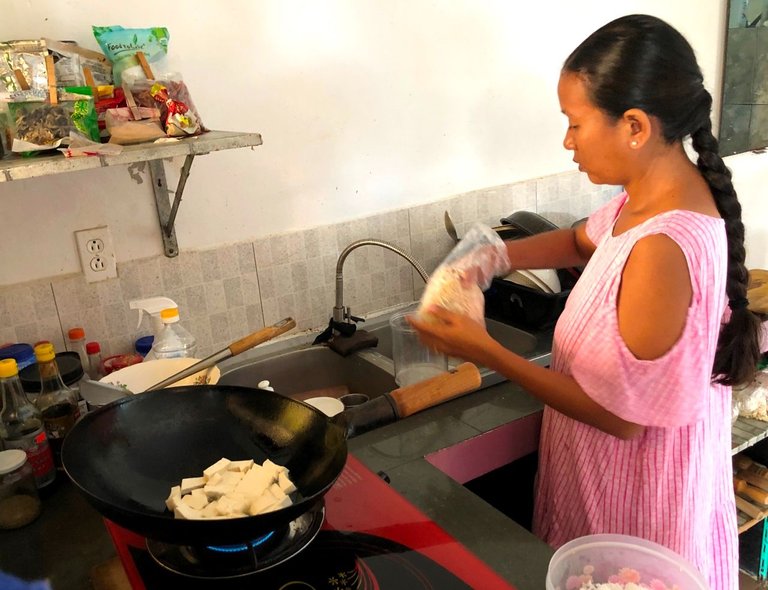 Because I was staying a few days after my family, it was a little easier for them to have comfort until they left. @sreypov had enough time to make one last meal for us all to share together. Food is life, and as a fellow chef, my wife is already sending me pictures of the joy she is experiencing eating a wide variety of things back in Cambodia.
Downloading 👩‍💻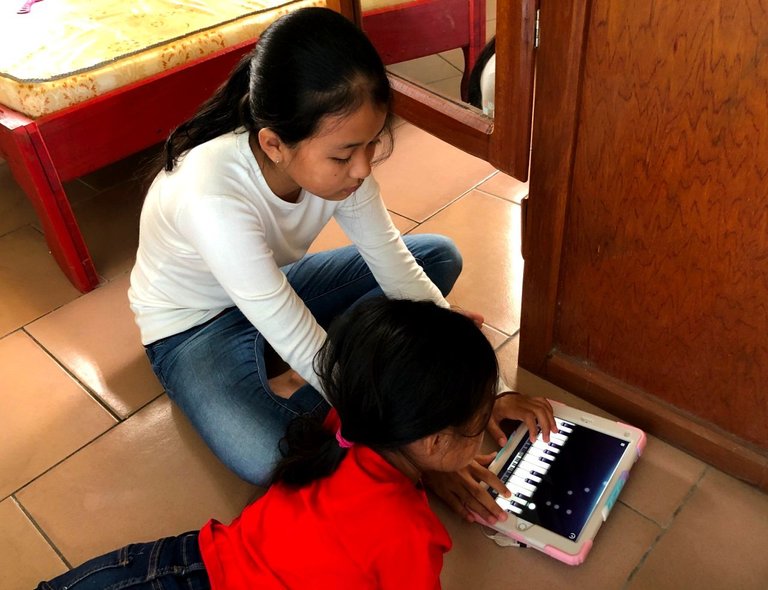 Before the @kidsisters left, I completely unlocked their screentime, and downloaded some new apps to keep them entertained during flight. Srey-Yuu is particularly interested in piano, so she was excited to get a piano app, the next best thing I guess.
     My daughters and I are all podcast lovers, and I am glad I imparted this trait on them. Listening is an important skill to develop, and I think podcasts in particular have really helped their English language skills to develop rapidly.
Get Stupid Dad 🤪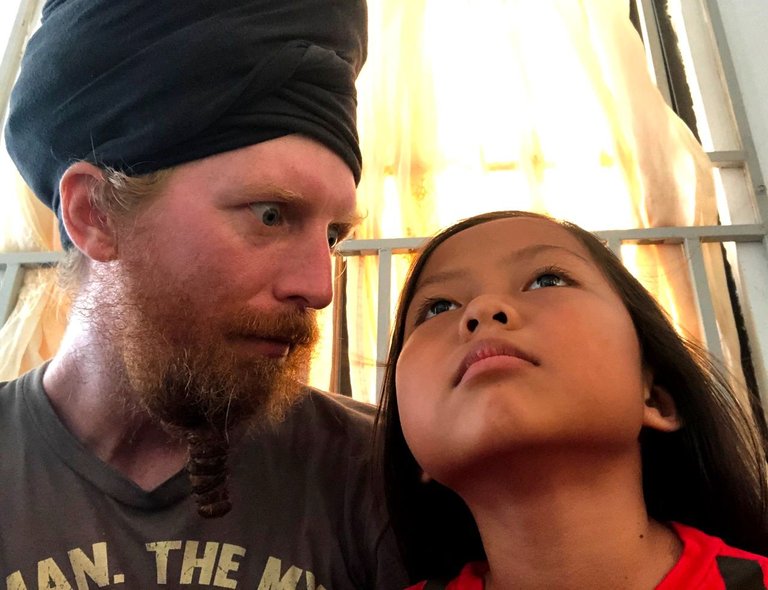 Monkey-B and I share a certain fondness for all things ridiculous and silly, so I made sure to share some of these moments with her before leaving. Even though she looks completely irritated with me, I can usually convert this to hysterical laughter with enough persistance.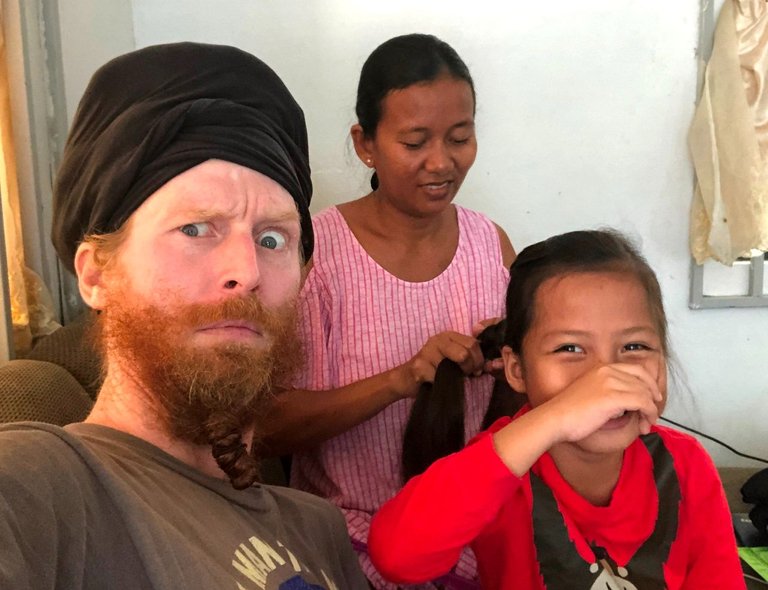 See, there it is, I harvested some laughs with little to no effort. For me, there is nothing more sacred than moments laughing hysterically with my family. Money can not buy moments like these, and I can't wait to be back with them again making more laughs.
     By the way, thanks to you ASEAN Hivers for being patient and understanding with the sporadic curation posts and other things I've been slacking on. I'll be caught up soon.

CLICK HERE TO JOIN HIVE AND START EARNING CRYPTO LIKE US