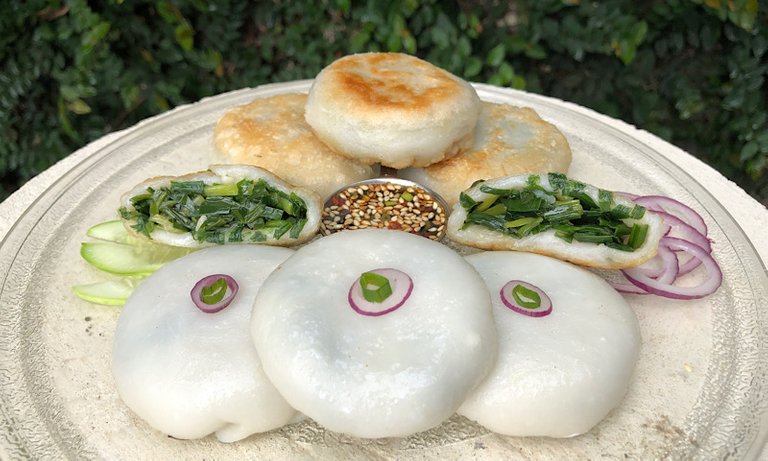 This Sunday our friend took my family to eat vegan food at his house. He needed to buy some ingredients for making his food but difficult to find it. He try to go to a few big China stores but still can't find it.
I saw chives in the China store, and it was my first time to see chives there. I buy it because I miss eat Chive Cakes a long time already. This is a #plantbased recipe.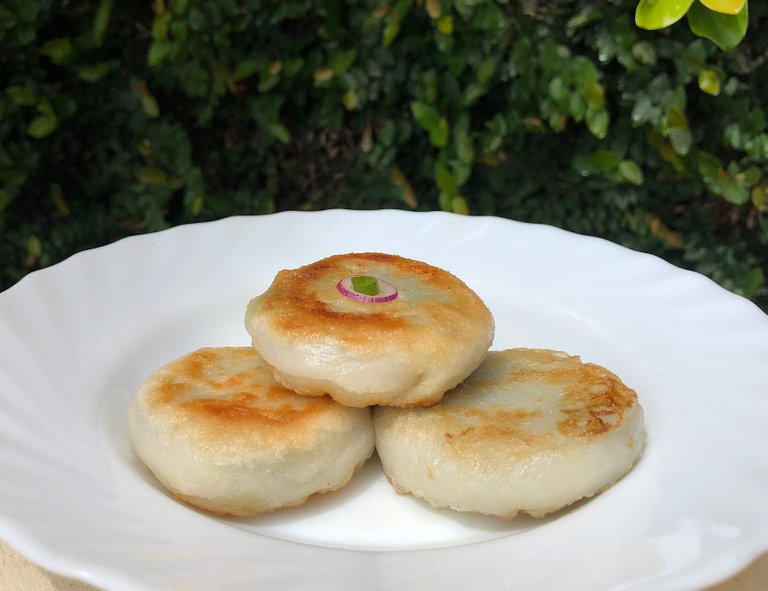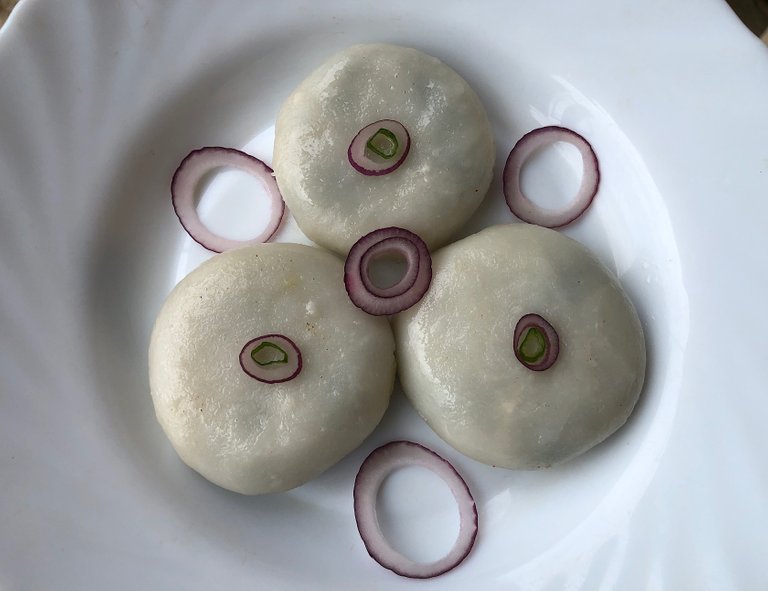 👩‍🍳 Chive Cakes (Ital) Recipe 🔪
វិធីធ្វើនំកាឆាយ

Ingredients For Chive Stuffing
300g chives
3 cloves garlic
1/2 tsp salt
olive oil for fry
Wash the chives leaves and cut it. Chops garlic.
Heat oil fry garlic until aromatic then put chives leaves fry it a little bit and put salt and fry it 2 minutes it's ready.

Ingredients For Dough
1/2 cup tapioca starch
1/2 cup cup glutinous rice flour
1 cup rice flour
1/2 tsp salt
1 tsp oil
1-1/2 cups of water
Put all flour in the pot and salt, oil stir it and put water stir it until dissolve.
Then put it on stove and open fire and stir it until not have water or looks like this, close the stove and keep it a little cool.
After put powder a little and hitting dough very well, then cut it like this.
Do it like samosa and put stuffing and close it like this.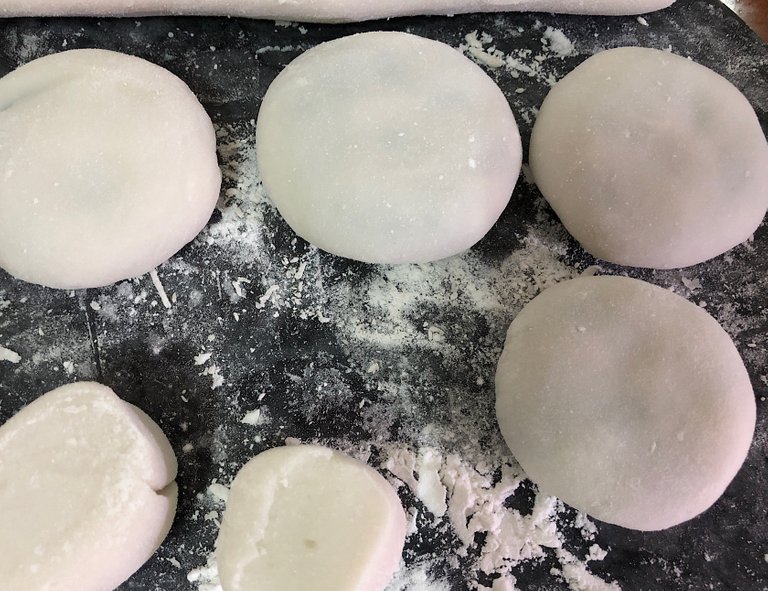 When we did it already take it to steam 10-15 minutes, don't forget to spread oil on pot steam before or use a banana leaf or something like it.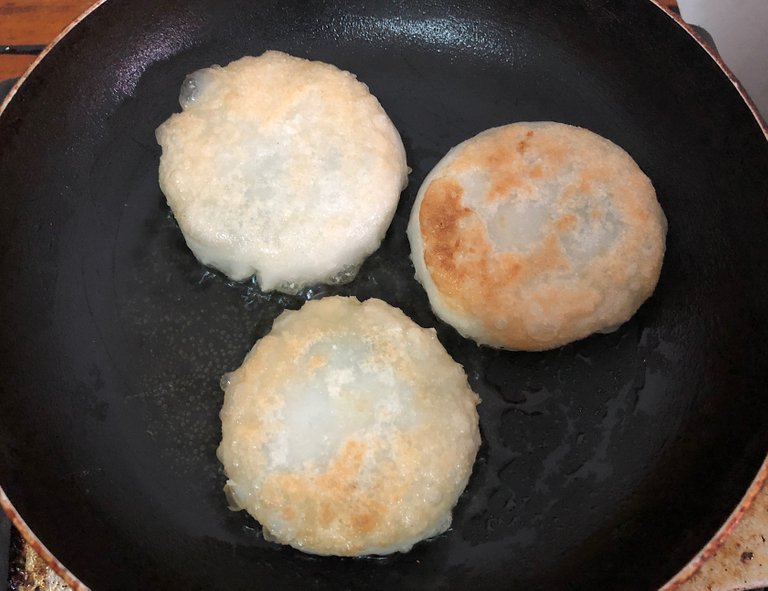 This chive cakes we can eat after steam and fry it. My family like to eat fried because more delicious. I fry it with olive oil, but not too much.
These chive cakes all the people eat it with different sauces. Some people eat it with sweet sauce and with soy sauce and with chili sauce from bottle in the store. I would like to show you to make sesame soy sauce for eat with this chives cake.

Ingredients For Sesame Soy Sauce
2 tbsp soy sauce
2 tbsp lime juice
2 tbsp brown sugar
1/8 tsp salt
1/4 tsp sesame oil
a little green onion
roasted chili crush as you eat
roasted sesame seeds as you like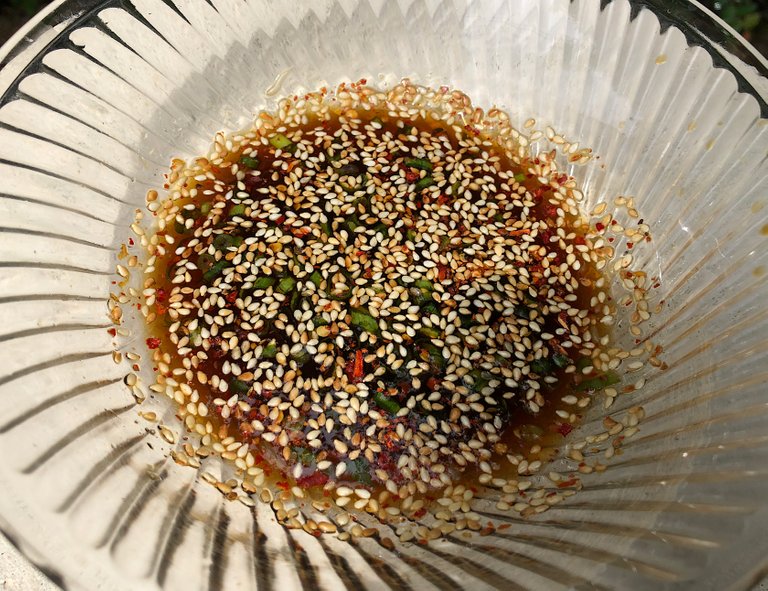 The first time put soy sauce, lime juice, brown sugar, salt stir it until dissolve. Then cut green onion so small put it in sauce add chili, sesame seeds and sesame oil it's ready now.
It's very easy to make but most delicious together. I hope you're all well and I spend my time so much to cook this dish and to make this post so I hope you all enjoyed it with these recipes lol. Have a nice day.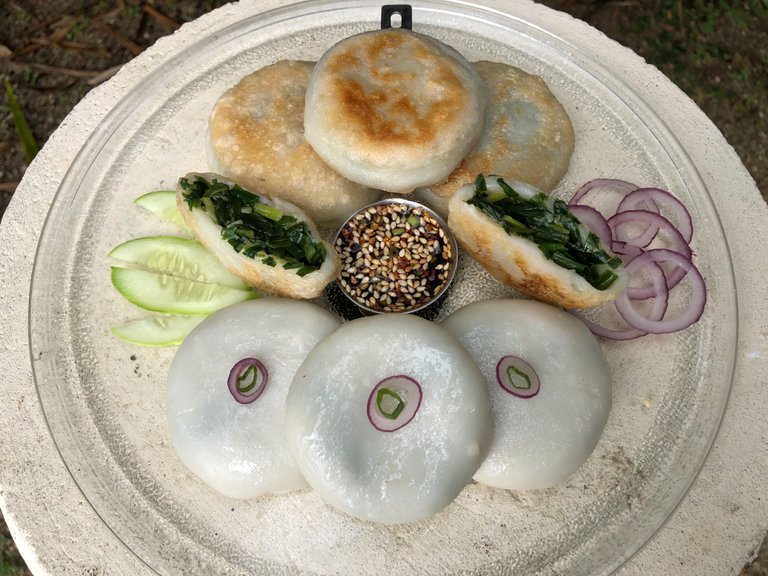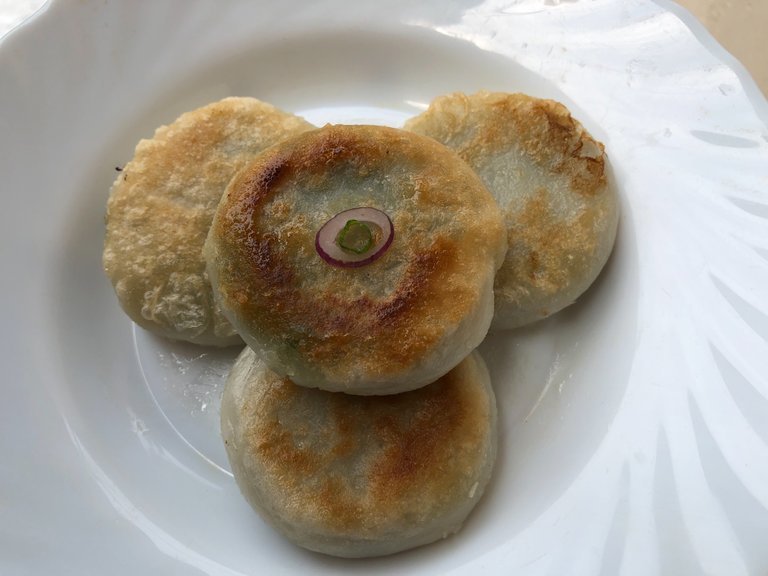 🙏 THANKS FOR READING 🙏
If you enjoyed this post, please upvote and reblog.