The UK Winter is not a great time of year for photo shoots. As it's so cold, damp and the trees look very bare without their green leaves. The Seagulls in the photo (below), did not seem very impressed with the cold water in the lake either.
I have never seen so many of them closely huddled together in two lines on the metal bars of the boat jetty. A most bizarre bird grouping in my opinion. I converted the original photo into a "Sepia Colour" as I think it better fits the mood of the picture. The blurred "water shadows" of the distant trees looks kind of artistically painted (in my opinion).
This "Photo & Reggae Song" publication is my latest contribution to the #APART "Reggae Themed" Music Challenge in the awesome [ ReggaeJAHM Community ]
So what exactly is APART ? I can hear you thinking... 🤔
APART = (A) (Picture) 🖼 (And) (Reggae) (Tune) 🎶
For more INFO: Please read the "Challenge Instructions" Post [here]
So let's begin with my latest #APART Original Photo (Taken by me).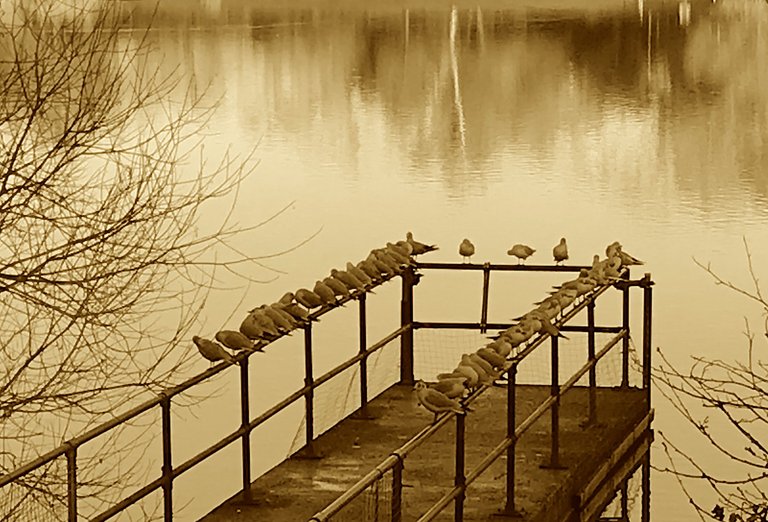 The above Photo was shot with my Apple iPhone.
[ Strictly Copyright ©2022 ©andy-jahm ]
Photo Location: Woking, Surrey, England, United Kingdom 🇬🇧

Now for the second part of the #APART Challenge
My ©YouTube Song selection...


Song Title: Seagull Riddim
Music Artist: DJ Carrot X DJ Purkis
Above Video was sourced from ©YouTube [here]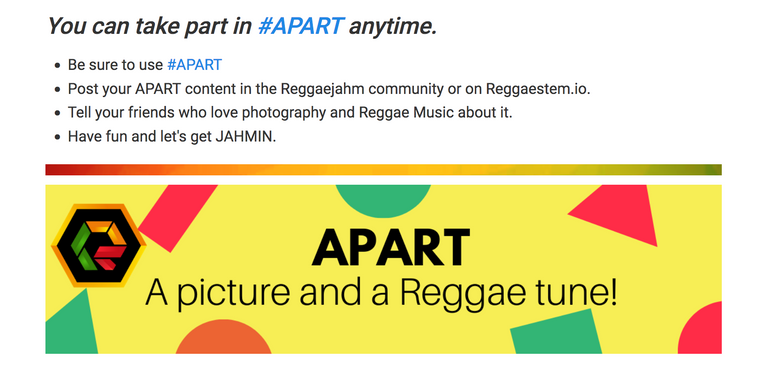 Above "Screen Shot" image sourced from the #APART Challenge Post [here]
Please come again soon to the #ReggaeJAHM Community.
This is meant to be a FUN Music Challenge... So just enjoy... 🙋‍♂️
Many Thanks for your kind attention!
See you all again very soon... 👋