Hello Jahmers,
I recently crossed the 50,000 staked Jahm 🇯🇲 token mark as well as 1000 replies.
The next goal 🥅 is to get to 100,000 staked Jahms.
Loving the vibes in this caribbean community of people with a spirit of encouragement and oneness. Onwards and upwards towards the next 50,000 Jahm through content creation and active angagement in the community.
Track and Field Events
The track and field events have started at the Tokyo Olympics. Im looking 👀 forward to seeing the Caribbean athletes in action representing their respective countries. I know many Jamaicans around the world 🌎 are cheering as our athletes progress through the Heats in this summer heat. Jamaica's discus athlete , Chad Wright, is through to the finals.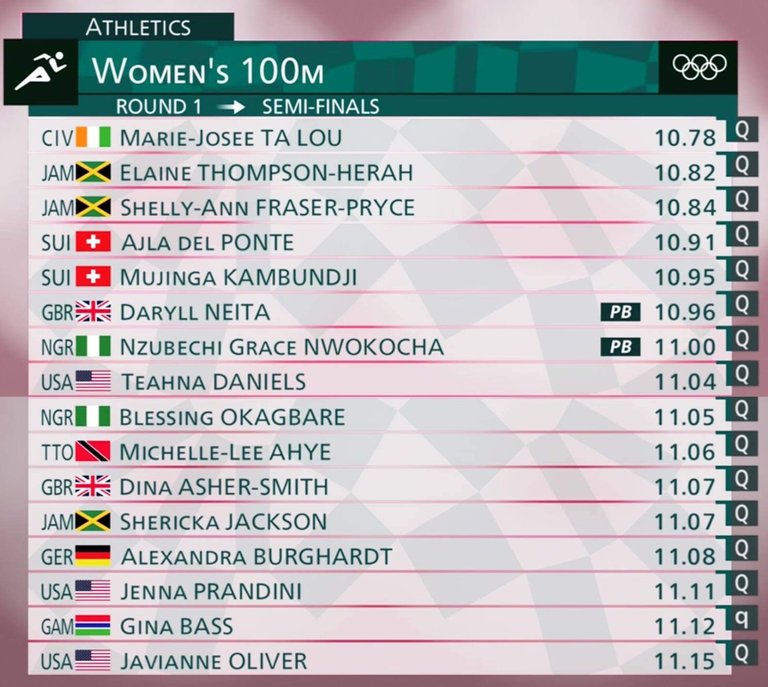 The 100m for women looks like it's going to be an exciting race as four ladies from the Caribbean are through to the semifinals. Also three Jamaicans 🇯🇲 are through to the semifinals of the men's 400m hurdles event. There is still a lot more to see and many more hurdles to jump but I'm excited about the prospects for track and field for Jamaica and the wider Caribbean.
What events are you looking forward to and why?
Stay active, stay connected.