A couple of weeks back @shanibeer posted a tune (https://hive.blog/hive-183952/@shanibeer/reggae-roast-do-it-again-ft-horseman-and-natty-campbell) this got us chatting as back in my youth I had owned a 12" by Horseman called Giddi up and wondered if it was the same guy. We came to the conclusion it was, anyhow off the back of our chat I was asked if I fancied doing a "little nostalgic review post sometime". Not known for being the quickest off the mark I have finally got around to putting something together.
With the Reggae roast number having a heavy sample from the pioneers "Longshot kick de bucket" I felt this gave me a way into this post. So today i'm going to cover how in the late 1970's a poor white kid from the council estate found a doorway into the world of reggae. That portal was Ska music and my world was brought to life when in 1979 A new label called 2 tone released it's sound to the UK. I had grown up hearing artists like Bob Marley but this I thought was something quite different, well until I learned more about it's roots later on. That first release that made my ears prick up was a double A side "Gangsters" by The Specials, and "the selecter" by The Selecter.
I was hooked and best of all released on 7", for the first time I could afford to start buying my own vinyl. I of course had no knowledge of Jamaican Ska and lapped up this new youth culture that started to sweep across the UK. Everything about it seemed cool, a clean cut style which was quite a change from the punk era that had preceded it and the whole black and white logo looked super cool.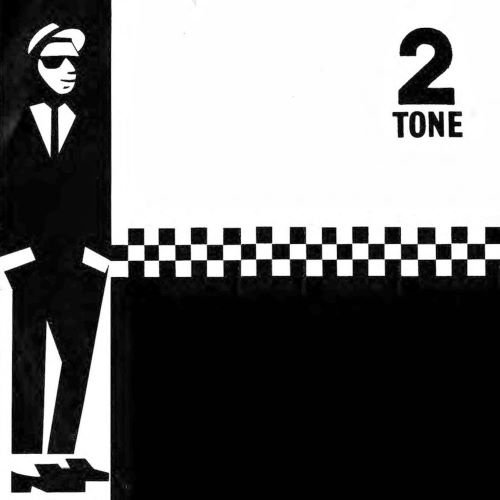 The guy on the logo was a fictional character called Walt Jabsco I would later learn this picture was designed from a photo of Peter Tosh.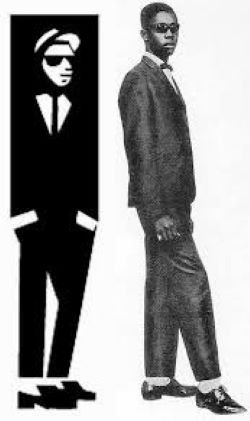 This is a very young Peter Tosh not looking how we would normally recognize him.
On with the music and next release on 2 tone and this time it came from a band called Madness a bunch of white teenagers fronted by a guy called Suggs the 7" was called "the Prince". It was a homage to the legendary Prince Buster who again at this time I had never herd of, here we see Madness performing on Top of the Pops back then the show where we got to see artists for the first time.
This was it I had something I was in to! A young teen had started to find his way musically, then along came this and I found my balls, Pauline Black lead singer of the Selecter I thought she was as cool as it gets loads of attitude and hot at the same time.
For two years 2 tone was like a machine banging out hit after hit and the more they released the more I started to learn that a lot of what I was hearing had deeper roots across the Atlantic in Jamaica. So I started to investigate more learning who people like Prince Buster were and realizing that some of what I was listening to was getting a second life here in the UK, what I later learned was many of these artists saw little if any royalties for their work being rehashed. On one of my favorite EP's by The Specials "too much too young" featuring Rico Rodriguez, there were five tracks four of which were covers, "Guns of Navarone" by the Skatalites, "liquidator" by Harry J Allstars, "skinhead moonstomp" by Symarip and back to where we started with "Longshot kick de Bucket" by the Pioneeres this couldn't be ignored for me and really got me looking backward to the origins of my new found culture. My interest in original Ska and reggae was born, there would be no looking back! Even the title track was a reworking of a old Lloyd Charmers track called "Birth control"
Well this is going to be a long story, my intention is to write a few pieces over the next few weeks, this part is to show how UK Ska was my gateway drug as it were to a different world of music. As a 53 year old guy my musical taste has been pretty eclectic through the years but since I was a youth Reggae in it's many forms has been a constant for me. I will leave you today where we started with a song about a Famous Jamaican race horse dying, it is of course the Pioneers with "longshot kick de bucket". And what better way than with a 2014 live performance, the filming is a bit shaky but great to see these legends all the same.
Next time I discover Trojan and start to evolve as a listener and fan. Until then stay safe guys!