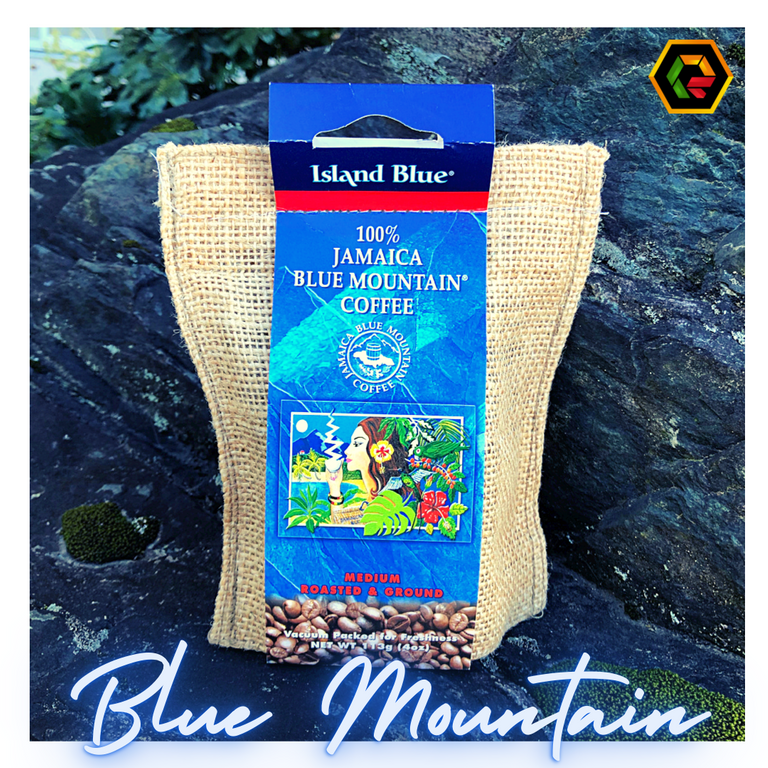 The other day I brought some blue mountain coffee into work, share the wealth right? Especially when that wealth comes free in the form of a prize. Another one from the gift basket that keeps on giving.
Giving can be complicated in Japan
So I brought the package of Blue Mountain into work, it wasn't enough for everyone so I made a pot ( is that what they call it?) full and just said "anyone want some Blue Mountain coffee? Go for it". Now, some (few) co-workers went ahead and took a cup but most were hesitant unless I actually went up to them and said "hey, won't you have some coffee?"
In Jamaica it would be a different story, before I even think to offer, people would be coming with their cups 😆 ( if they are about that coffee life). It is always interesting to see the cultural differences.
There was some more coffee left back in the package after I made the pot full, and I told the Kojo, to use it freely..... That doesn't really work in Japan. So a few days after I made another pot because I know, no one will touch it even though I said "Use it freely". Giving can be complicated in Japan, but the rule is, actually GIVE them and put it in their hand and let them know it is theirs. 💀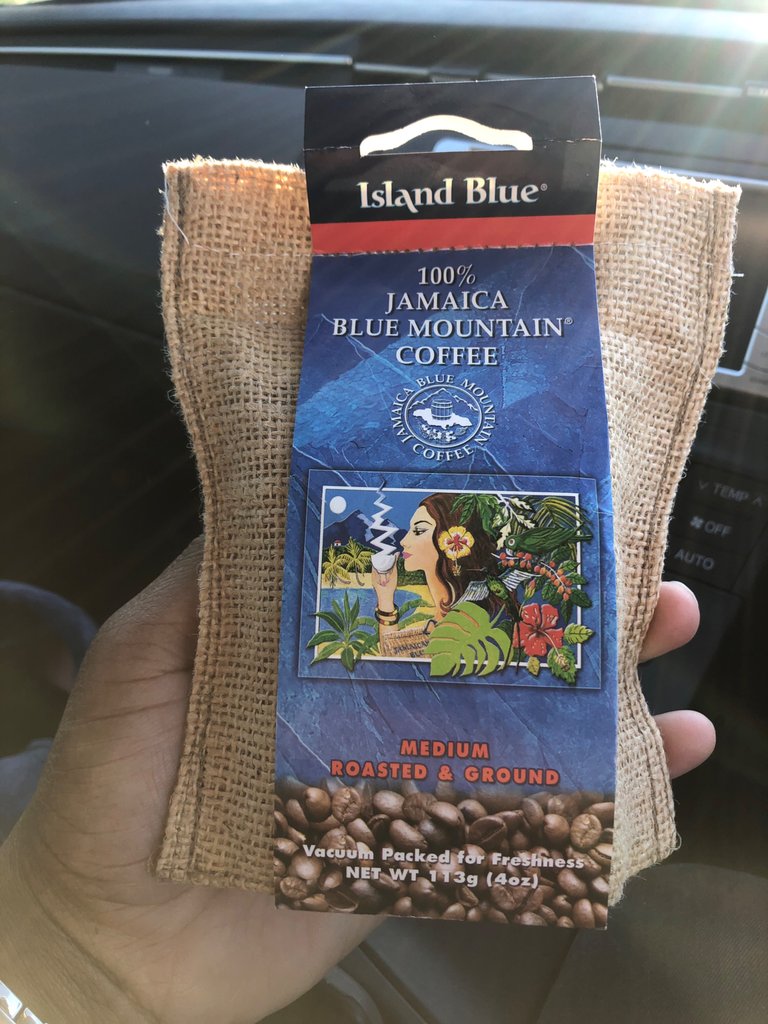 About the Coffee
So I guess I should talk about the coffee? Fluff it up a bit? Well it was a 4 once package from a brand called Island Blue. For those of you who don't know, there are many Blue Mountain Coffee brands, but they can only use the name "Blue Mountain" if they are certified by the Coffee Industry Board of Jamaica and each package has to have that seal of approval on it. A bag this size from Island Blue can run you around $23.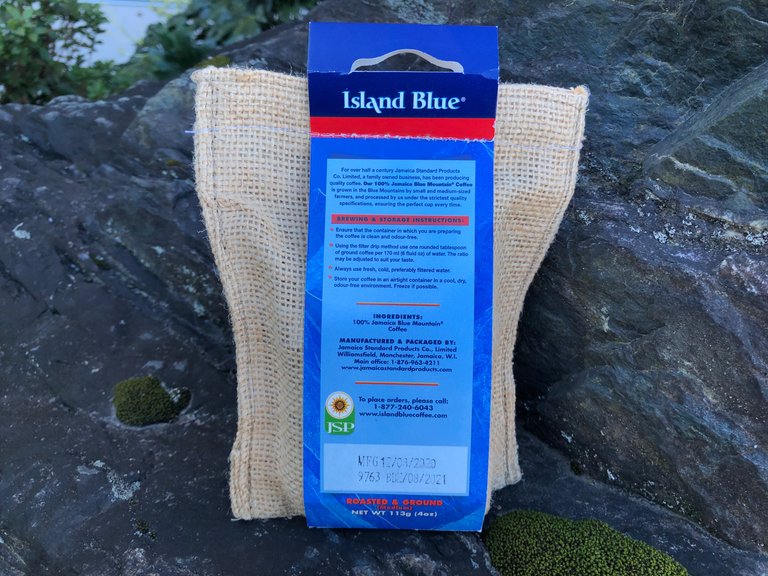 What I like about most Blue Mountain coffee brands is the crocus bag packaging they use. It looks really unique compared to other coffees around the world. Most are hand sewn... well using machines to lock in the sealed the inner package. The package inside the crocus bag is a vacuumed sealed aluminum looking material.
Just looking at the grounded coffee compared to what was in the office you could see the difference. The Blue Mountain has a brown hue while the regular stuff was a bit darker. The smell is also stronger.
So what makes BMC different
To me, the smoothness and citrusy taste is what differentiates BMC from other coffees. I find that some coffees will give an acidic feeling on the stomach at times but not BMC ( the smoothness ). It also doesn't taste as bitter as a lot of the coffees I have had over the years. BMC is great served black as the hints of fruitiness is all the sweet you need.


The best way to drink BMC
The best BMC I ever had has when the green beans were actually roasted on the spot and brewed. It is a blissful experience to taste BMC in that state or any coffee for that matter. This is where the true taste of the coffee can be experienced because once roasted and packaged, it loses some of its flavor. So do yourself a favor and take a trip to Jamaica, climb the Blue Mountains and have a cup of freshly made coffee.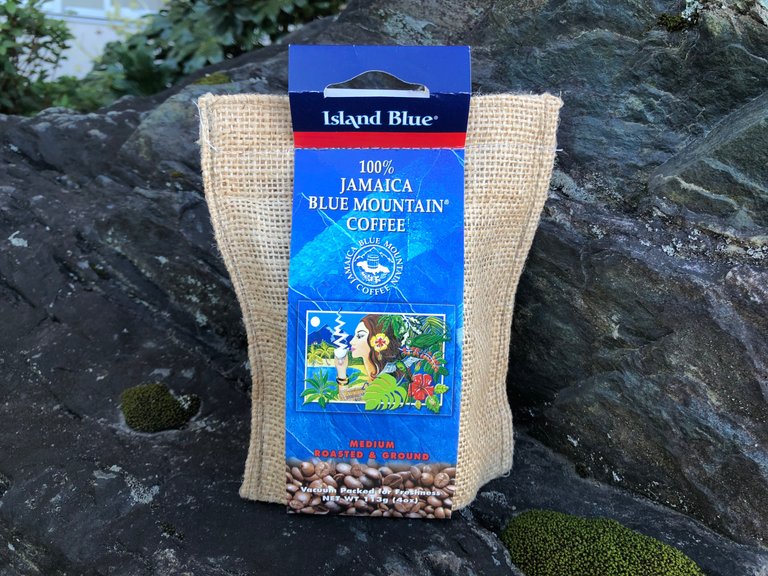 Check out these new Reggae Dancehall tracks! Add them to your playlist.

ReggaeJAHM.com
Discord | Hive Community | Reggaejahm Interface | Twitter| Buy Beats With HIVE & JAHM