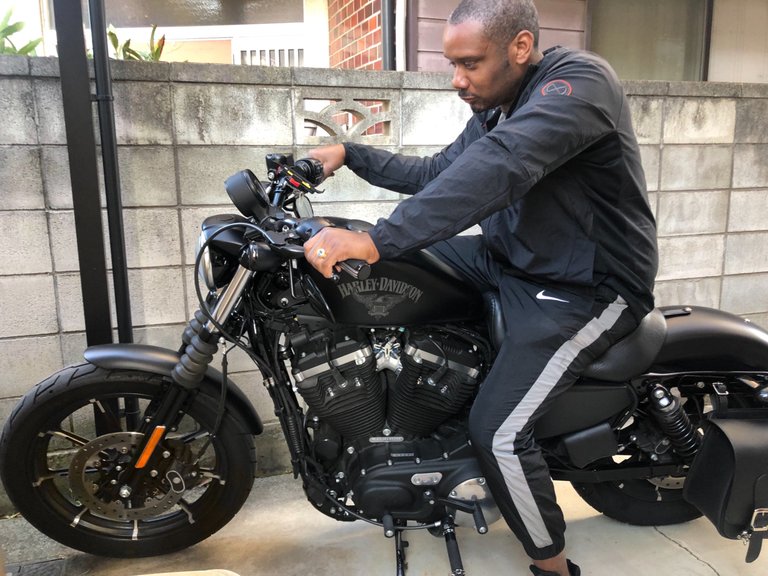 Bikes! I think many boys as teens wanted one. The rich youths in Kingston were sometimes gifted a bike at a young age, wether it be a dirt bike or ATV to use off road. This is where I learnt the basics of riding, from taking a borrows 😂. It was fun times, especially in the summer, we took turns riding the 2 ATVs in the neighborhood and sometimes XRs or YZR dirt bikes would roll through. I remember we made a rule to stay within neighborhood, but one day I broke the rule and took it to the streets 😂 from there everyone started doing it.
The bike of my dreams as a teen was a Ducati 916, a very sexy beast. I've only ever ridden a super bike once and it was extremely fast. I think it was a CBR 900 R. Other than that I've ridden dirt bikes, ATVs and scooters. So not a world of experience but I know I can handle these machines.
This Harley right here belongs to my father in law who bought it as a gift for himself, men and their toys yeah? I could be riding
this bad boy but the only problem is I need to get a bike license for Japan. That will run me around $2,500 as I'd have to take some lessons and a test. It might be worth it though, I think this bike fits me 😝
Here is a video by Alpha Blondy called Whole lot of love in which we can see a nice Harley link up going on. Alpha Blondy is a fascinating reggae musician not known by many, but once you hear him, you are hooked.


Yeah I should have used my son for the cover pic right ?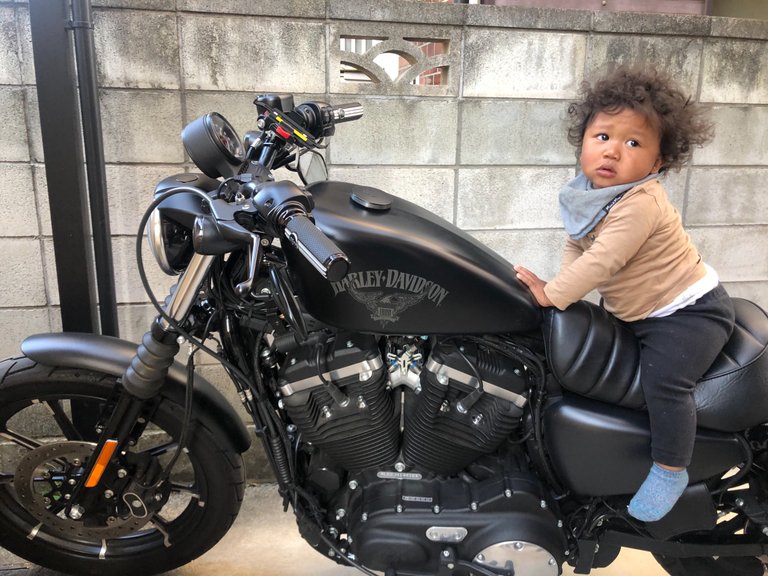 Click to learn more about #APART

ReggaeJAHM.com
Discord | Hive Community | Reggaejahm Interface | Twitter| Buy Beats With HIVE & JAHM