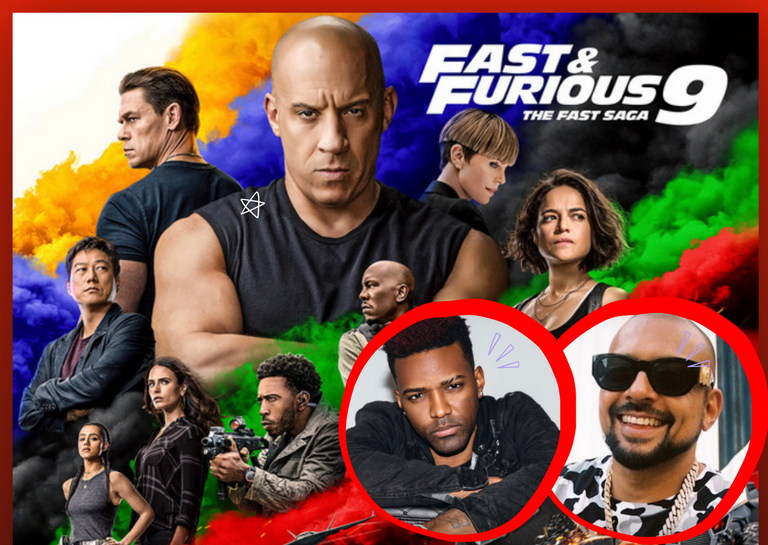 All photos are for promotional use and are property of their respective owners.
Possibly one of the most anticipated movies for the summer, Fast & The Furious, just released its sound track today ( June 18th, 2021). To my surprise or should I say delight I saw two Reggae Dancehall artists featured, Konshens and Sean Paul.
While SP is expected as he is the go to collaborator for Internationsl acts wanting the dancehall flavor, Konshens was a cool surprise. I'm sure he will get a career boost from being on this soundtrack as the song is solid.
Below is the track by Murci titled Exotic Race which features Sean Paul and Dixson Waz. Though it sounds more like Sean Paul featuring the rest as his voice is the most prominent. Murci, who I believe is the producer is sure to rack up some streams after this collaboration. Dixson Waz is a popular Urban artiste from the Dominican Republic.


Next is a track off the soundtrack by Justin Quiles featuring Konshens titled Real. I really feel they made a good collab on this as the two know how to
Woo the ladies. Konshens brings the hardcore to the melodies of Justin and I feel this track will be favorite in the clubs and parties that will be happening in the summer of reopening. Enjoy!!!


Fast and the Furious 9 was scheduled to be released in 2020 then postponed till early 2021. It has been released in countries such as China and Korea but will be released June 24th in the UK and 25th in the USA. But for my streamer VPNers, you have probably already seen it.

ReggaeJAHM.com
Discord | Hive Community | Reggaejahm Interface | Twitter| Buy Beats With HIVE & JAHM
---
Posted via ReggaeJahm | Reggae Culture Rewarded