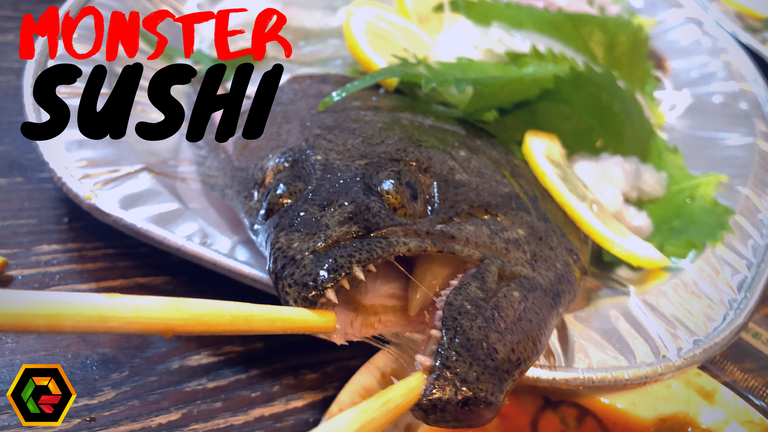 Now that's one ugly 🐠. But lets talk about the Sunday that was that led to this monstrosity.
It was a Sunday at the park... as usual, but last Sunday there was an event at the cafe in the park that a friend of mine promoted. So I was planning to get some family time in and some chill party vibes. CHILL, is actually the name of the event as well.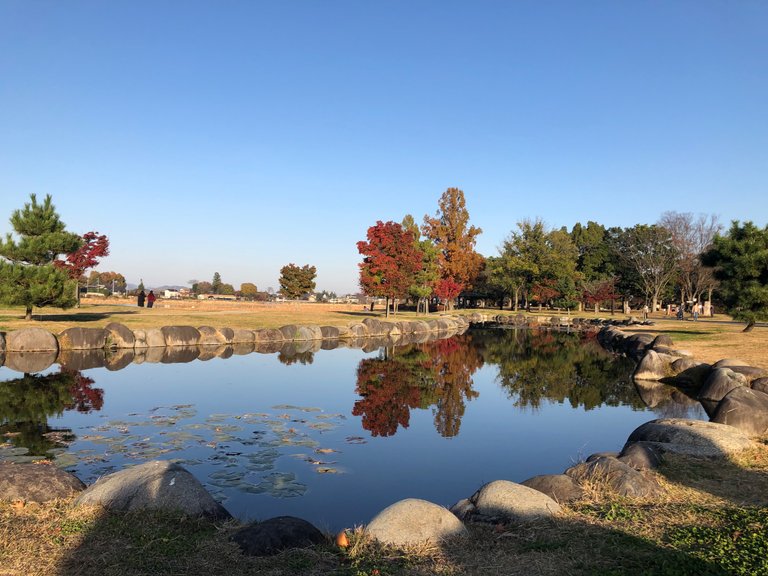 Autumn is in full effect. Check out that reflection.
There was an hour or two of romping in the park with my family and extended family ( my wife's friend and her daughter who are always around).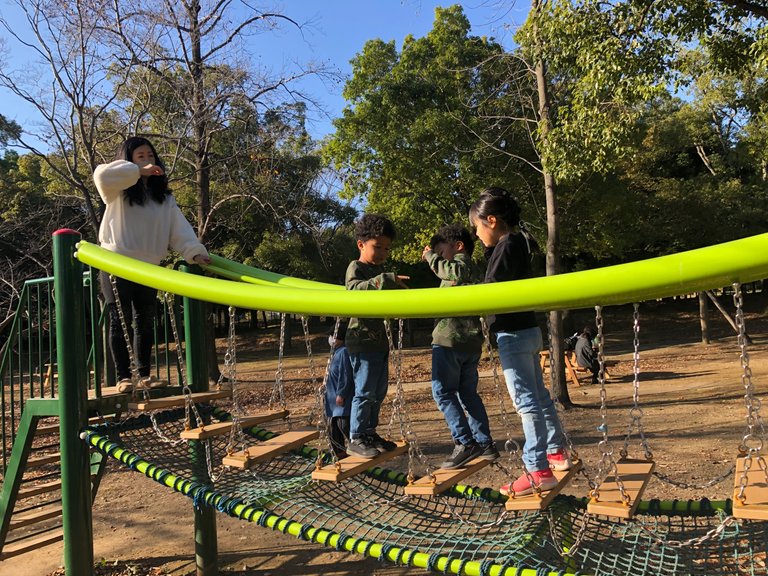 Then we passed by the cafe around 3:30. The event started around 2:00 pm and was to end at 9:00, so it was family friendly. Of course at these early hours and these Covid times, there weren't too many people around.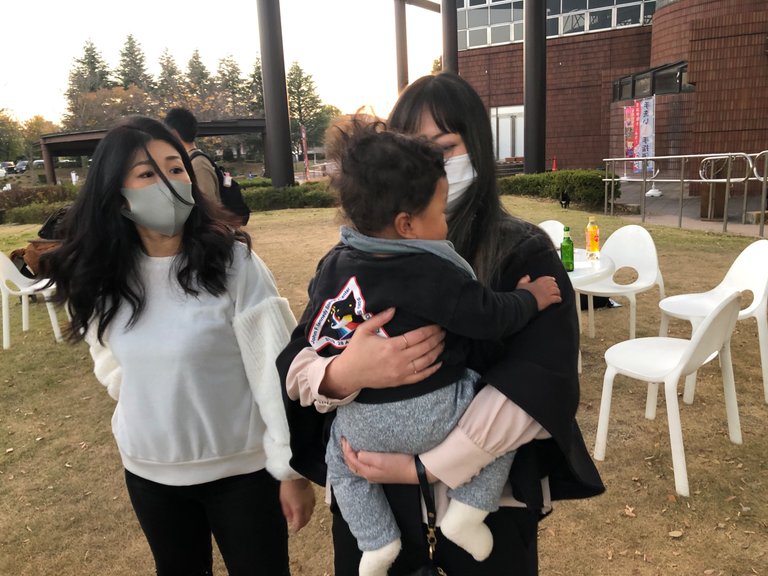 You know they got some good DJs as they were playing roots reggae for the early vibes. Man this space is the perfect event spot. Outdoor venues aren't that many in Japan. And this space is outdoors but still rain proof as it has a see through roof thing going on.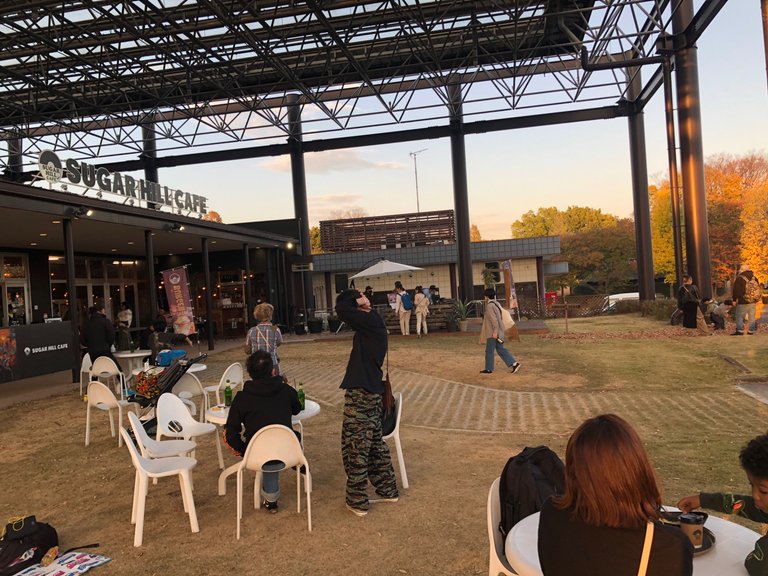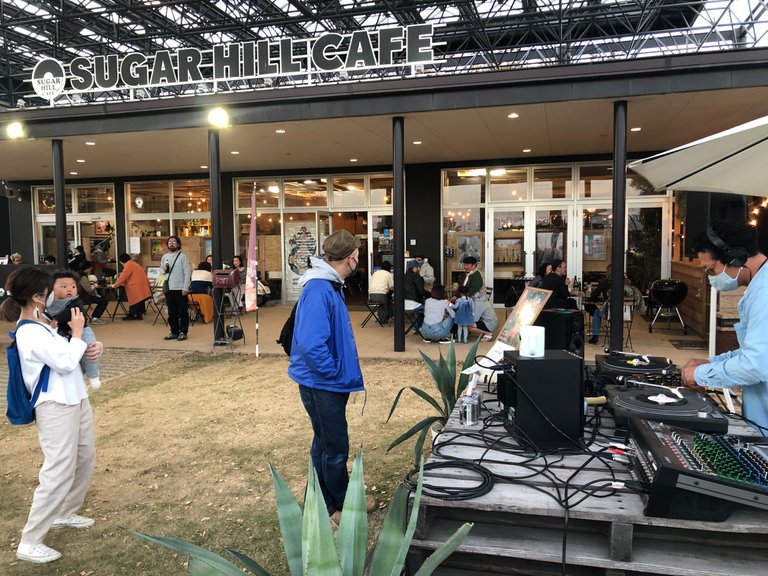 And then the call came and the kids got antsy.
So the kids while they loved the vibes, they'd rather be on the playground playing on jungle gyms. My kids were fine as they create their own fun, but my friend's daughter got bored they claimed. But the real reason we left was because the ladies couldn't drink as they were the designated drivers. ( my interpretation)
Then the call came, our friend went fishing and caught some expensive monster fish and invited the gang over to indulge.
I would have just stayed at the event but getting home would have been a struggle so off to sushi and goodbye 👋 event. I heard the vibes got really jahmin once the sun went down. Oh well.
Monster Sushi 🍣
So that's how we ended up eating some monster sushi. Look at this guy, it literally looks like a mutation with its eyes unaligned but strategic, attached to it's flat body. No doubt is a bottom dweller , that hides in the sand.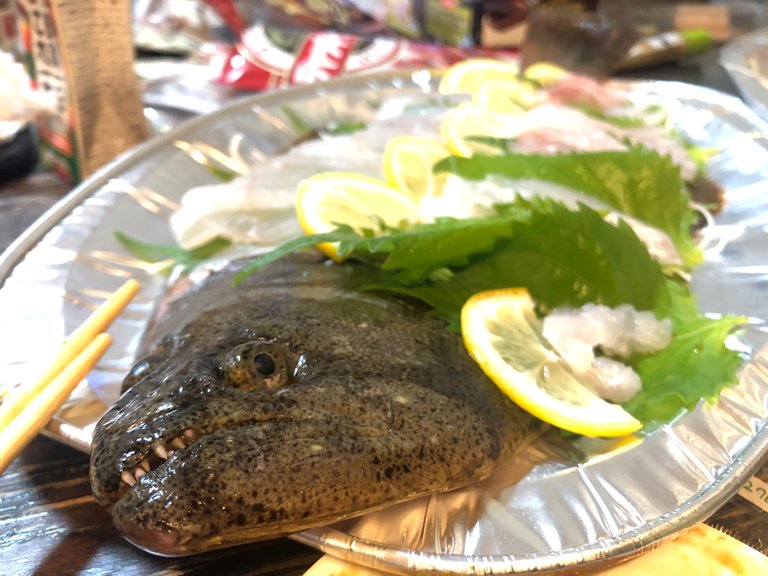 It did have some sharp ass teeth and a jaw that opened to a decent size.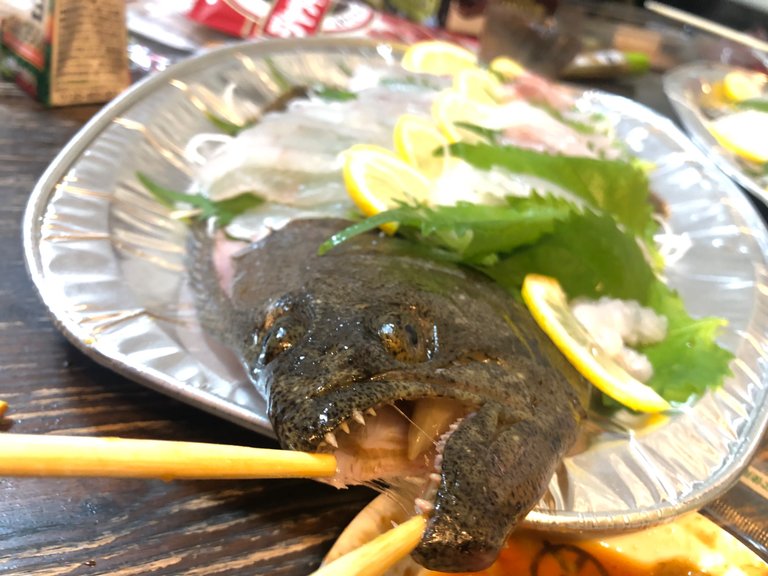 So how did it taste?
Well the texture was crunchy-ish and it wasn't too fishy, as in that raw stank.... well I drowned mine in soy sauce and wasabi. I'm not much of a sushi fan so I had like two bites.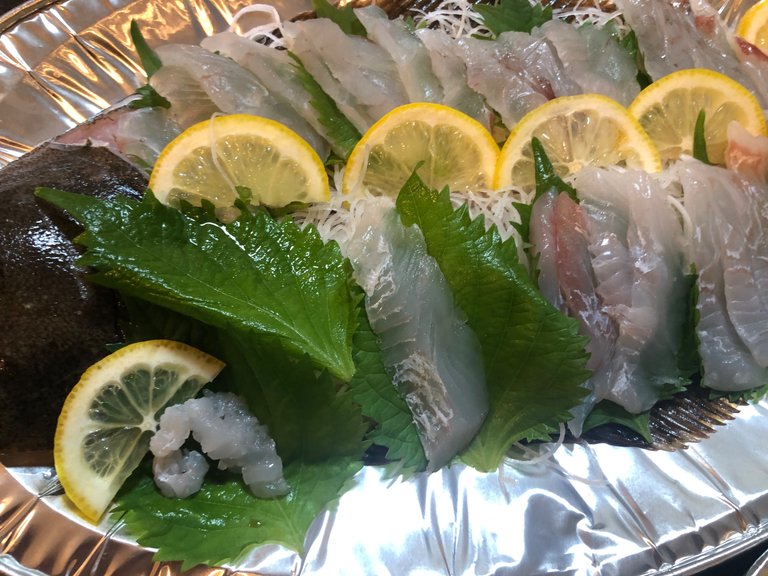 Here is a view of the underneath of the fish. Man what a strange ass creature. It's not the first I'm trying this fish out but the look of it always makes me think. "What a monster looking sushi... who would think to even eat this...? And on top of that to eat this raw ?" 😂 But yeah, that's my DashOut for the week.
Bless up! Peeps!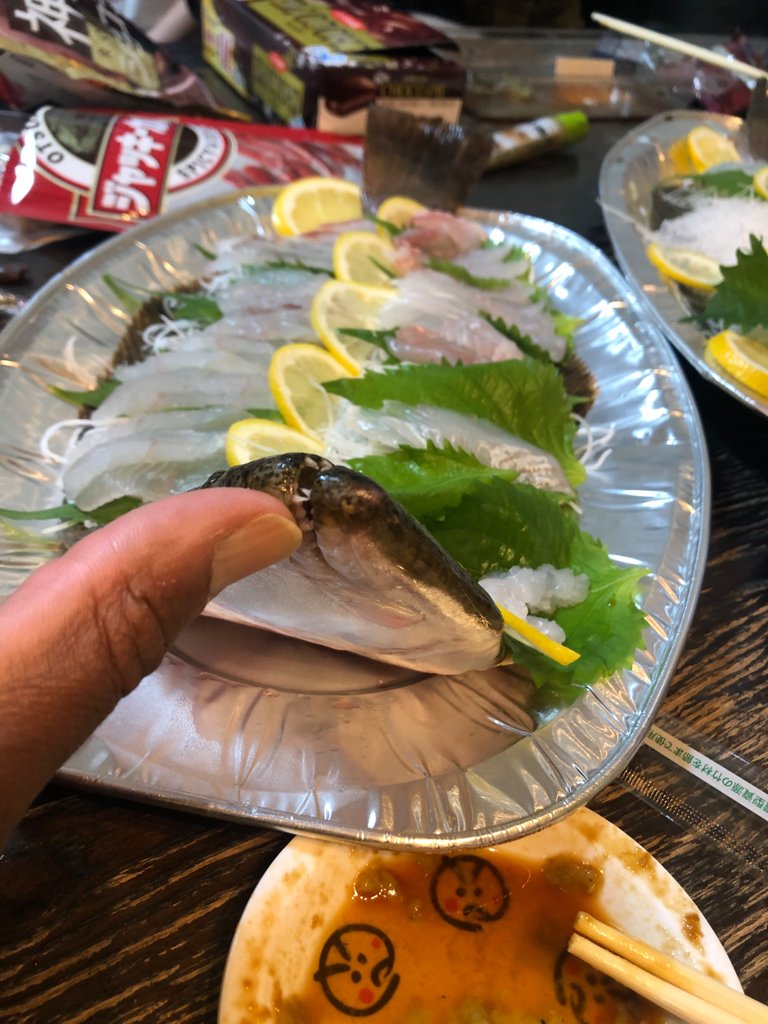 Bon appétit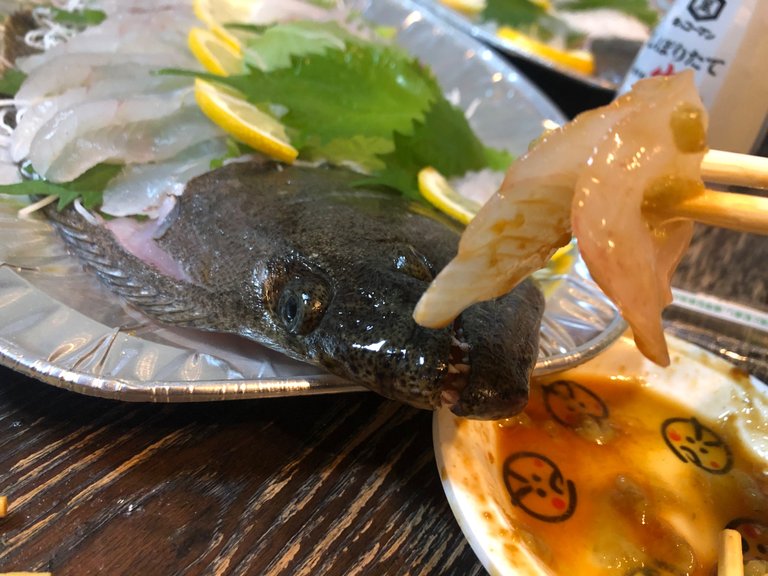 ---
Posted via ReggaeJahm | Reggae Culture Rewarded