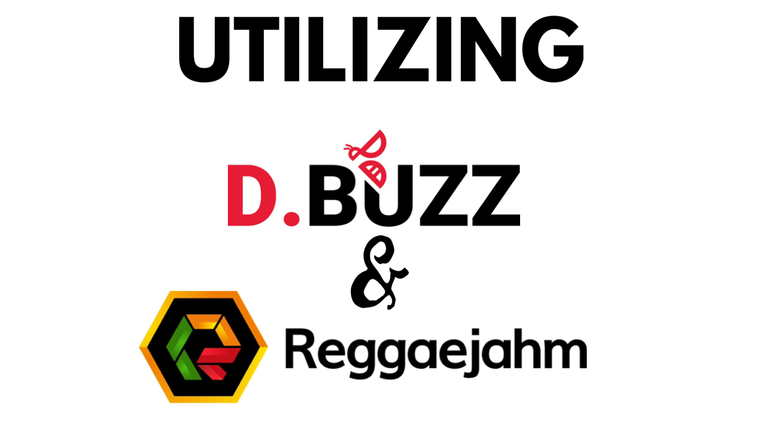 @dbuzz has been a pleasure to use for me recently, as I don't have time to post a lot of long form content. It also feels more "politically correct" as the platform is for micro blogging and the payouts are set to be no more than $1 unless you specifically change the settings ( which they and I don't recommend you do.)
For awhile I have been thinking about music content on HIVE in terms of sharing YouTube videos or streaming links and keeping within the culture of long form original content.
I have come to the conclusion that most people don't read music posts here (unless it is an APART Post that deals with original photography and thought). 😉
What I have been doing?
Look, people just want to hear the song, unless you have some really good insight into the artiste and the truth is, many don't, and those who do, rarely get rewarded for that insight. ( I will personally continue to make long form music posts when the vibe is right though.)
What I have been doing is using Dbuzz to post links to songs, news, memes and other things I am digging and want to share without all the fluff. The thing is, I could post through Reggaejahm.com directly but it would have less eyes than Dbuzz as it is within one community and I would like to save my long form posts ( like this one ) for posting directly through Reggaejahm.com ( Damn Hive can be complicated). Also, posting through Reggaejahm.com automatically posts in the Hive.blog and Peakd Regaejahm community. Me personally, I'd rather see long form content in the community, but on Reggaejahm.com, I'd like to see more music, news, memes etc. I see it like Uptown and Down town in a sense. 😁. Uptown gives me the refreshing insight into peoples' lives and culture, while downtown, I get to see it all, from news to music to gossip you name it.
Here is some of the content I have been posting through Dbuzz
Dbuzz post
Reggaejahm post


As you can see, posting that meme of Bob Marley and Bernie earned me $1 on Dbuzz/HIVE and some decent JAHM ( Please take me off your auto vote guys 😅). And I could easily share what I found interesting, while reaching a wider audience through Dbuzz and still representing on the Reggaejahm.com feed. I didn't have to think of any fluff, just a quick intro as text is limited.


Dbuzz Post
Reggaejahm post


In the post above I quickly wanted to share this song by Protoje and Koffee that just came out, not just with the Reggaejahm community, but with the blockchain and Dbuzz was the perfect place to do it. Why?
There is the payout cap that is built in.
It ensures my text stays short and is to the point.
I can use #JAHM and get it over to Reggaejahm.com and earn JAHM while building up the feed.
It feels better posting content like this on Dbuzz as the HIVE culture is "LONG FORM" but not on Dbuzz at it has the payout constraints ( as I mentioned twice already)
It reaches a wider audience.
I can add #HASHtags for days on Dbuzz

ReggaeJAHM Being more Inclusive
Bring on the HipHop and R&B but.....


In this post here I asked the question "Should Hip Hop be included in the Reggaejahm feed?". Well here is the first step or test to see who wants to actually post about Hip Hop.
Have Hip Hop songs, news etc you want to share on Reggaejahm? Use Dbuzz and in your post use #JAHM ( There is a section for the tags) to get it on the Reggaejahm feed to earn JAHM tokens. If you have news , songs, articles you want to share from any of the genres below, JUST DO IT.
Reggaetón
Reggae
Dancehall
R&B
HipHop
Rap
Soca
Calypso
Afrobeats
Ska
Dub
Dub Step
Latin
Caribbean /African
Fusion ( EDM type reggae, Island Pop as they called it)
Most of these genres where already acceptable on Reggaejahm but not HipHop and R&B? That is really dawning on me now. But the thing is, HipHop and R&B already have strong representation and our focus is on the Reggae and Caribbean culture. But lets bring on the Hip Hop and R&B in this baby step, while sticking to our roots.
But for long form...
If you actually have a long form post about HipHop and it relates to the Caribbean or Reggae in some way ( Be creative ) then post it directly through Reggaejahm.com or through the community.
Posting HipHop or any genre of musical content that relates to Reggae or the Caribbean in some way, through the Music community on HIVE? Use #JAHM to get it on the ReggaeJahm feed and earn JAHM Tokens.

In conclusion
Share Music, Share News, Share fun within the culture.
I encourage you to use Dbuzz and share the music you are listing to, the latest news you read, articles you found interesting, memes etc. Use #JAHM to get it on the Reggaejham feed. Keep it within the culture of Reggae, Hip Hop, R&B, and the genres that spun off of them or are within them. Reggae and Caribbean culture are the roots of Reggaejahm and we would rather not be everything to everybody, but we have ONE LOVE FOR ALL.
https://d.buzz/#/
https://www.reggaejahm.com/
https://peakd.com/c/hive-183952/created

Discord | Hive Community | Reggaejahm Interface | Twitter| Buy Beats With HIVE & JAHM
---
Posted via ReggaeJahm | Reggae Culture Rewarded