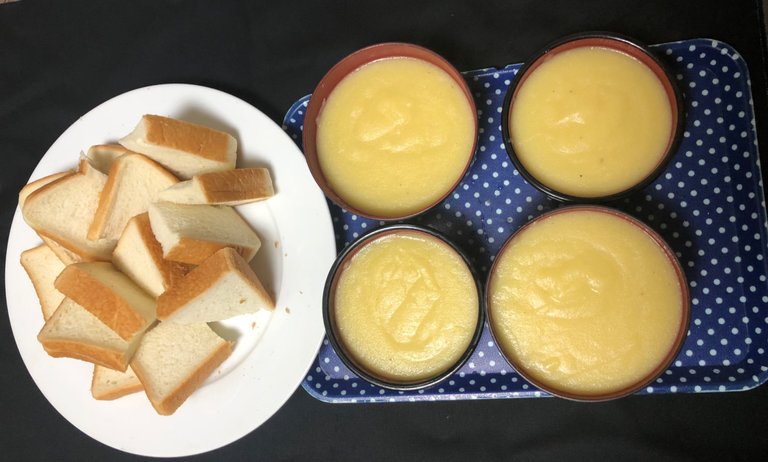 Cornmeal porridge-regular breakfast item in Jamaica though the meal can be had at any time of the day. It's also used as "soft-food" for babies. It's made with cornmeal, spices (nutmeg, cinnamon), coconut milk or milk of choice, sugar, a bit of salt, vanilla and almond essence to taste.
Hi fellow hivers and ReggaeJahmmers. How are you?
This week is Golden Week in Japan. It's a week of three (3) consecutive holidays which extend or can be extended to the weekends that fall before and or after the three days. At this time of year, many people usually go traveling or at least plan something exciting or relaxing.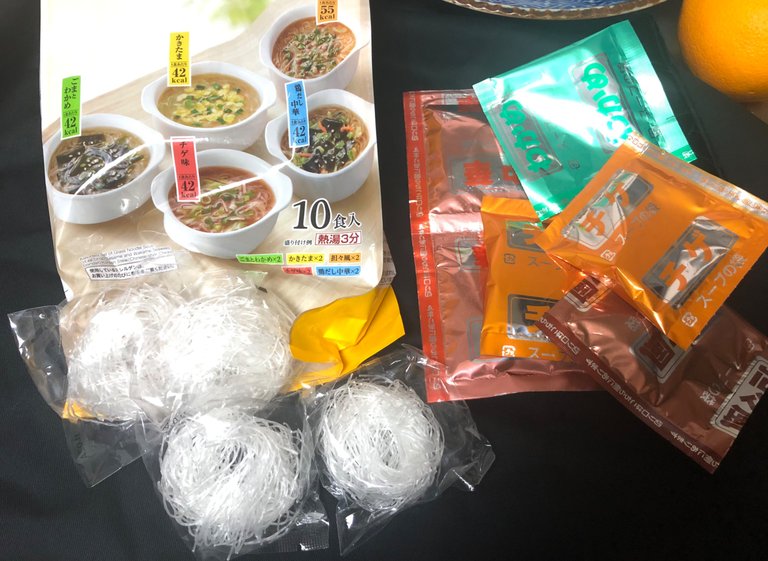 Instant soup with seaweed, rice noodles and a mix of flavors.
My family had two (2) main plans. We had planned to go to a Reggae, Folk and Gospel concert in Osaka. This event was held in celebration of Jamaica's 60th year of Independence. We know quite a few of the singers. We were very excited about that as we hadn't been to a concert in a long time. This too was a Jamaican event. We were ready to do some skanking and expose our kids to a good Jamaican vibe.
We had also planned to visit @missaj who was also one of the performers at the concert. We were planning to have some good chats, food and playtime for our kids. Well, all those plans fell through as my family was hit with a sick bug. The bug seemed to have done a baton pass or relay, moving from member to member. This isn't how we intended on spending the holidays but we're grateful we have this time to re-fuel, "relax" and recover. We are on the mend. We've fought through sore throats, headaches and fevers.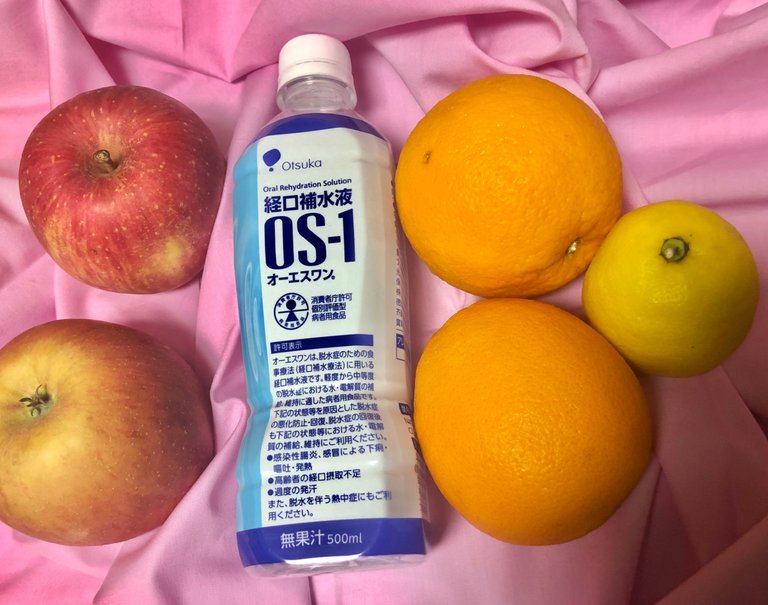 Re-hydration fluid and fruits.
This week, I'm dashing out some of what we've been eating and or taking for recovery. We've been taking lots of fluids and soft foods but almost everyone is now back to regular foods. The bug hit me last. I'm feeling much better than yesterday but will see what my appetite is up for today.
We've been having cornmeal porridge, soup, yogurt, fruits, tea, lemonade, rehydration fluid, throat candies and we've been using vicks.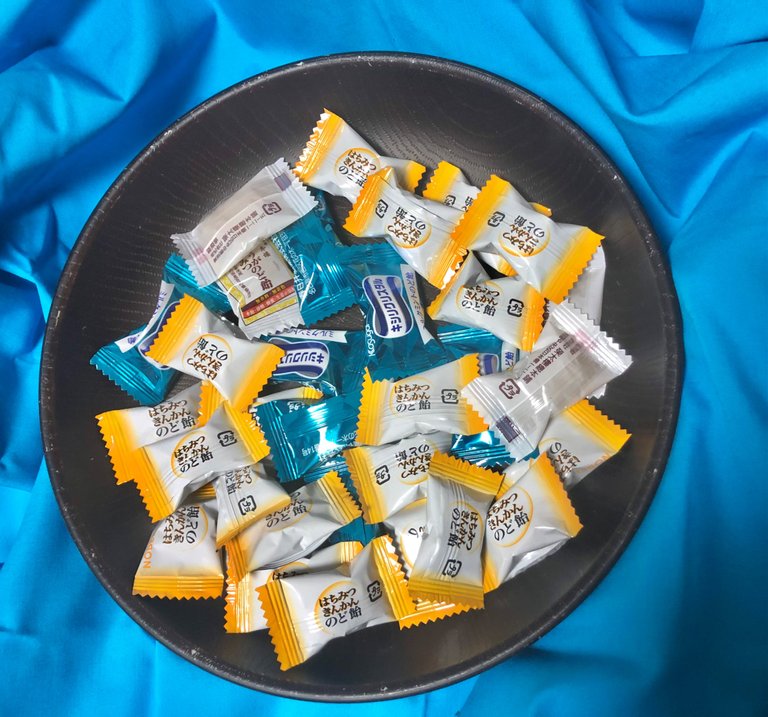 Throat candies-a mix of mint,ginger and orange.
We're giving thanks. Things could have been worse. While our week isn't exactly golden, we're happy to get a silver or bronze medal or happy to just be in the race.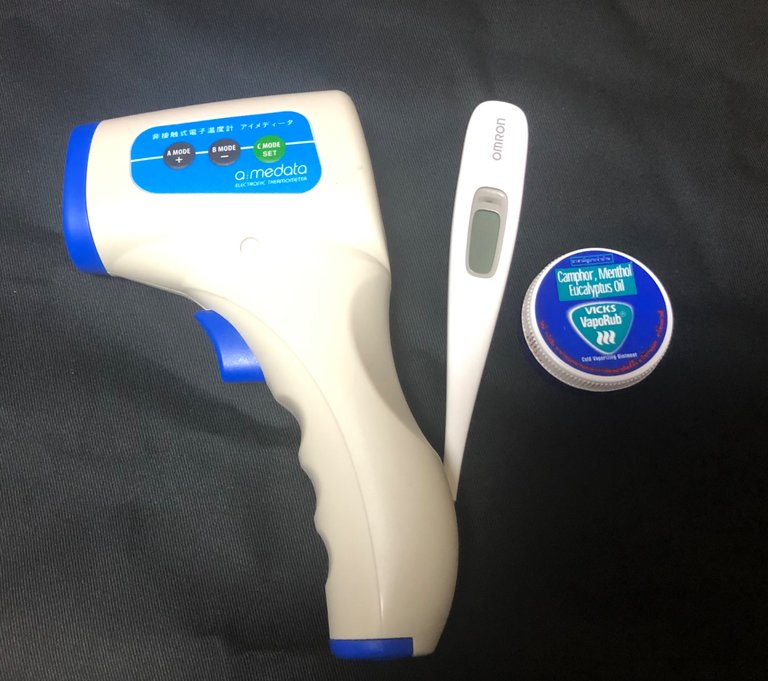 Thermometers and vicks.
😃Wishing you all a great week.
Love and Blessings