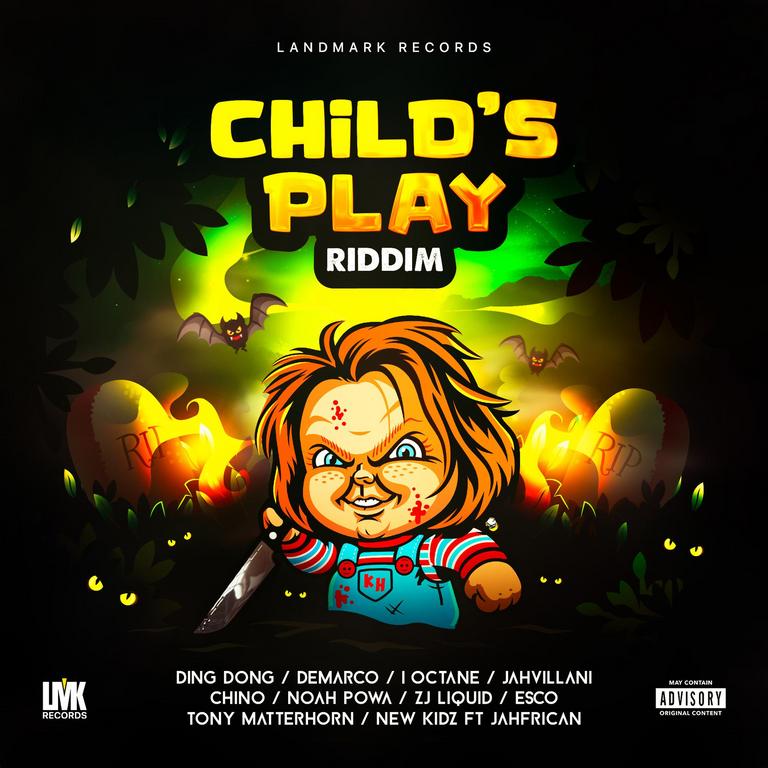 Content for promotional Use, specifically geared towards Disc Jocks.
Brand New Riddim Release by LandMark Records called Child's Play Riddim.
Some hot tracks in this juggling, reminds me of the 2010 riddms when Di Genius was the hottest produce of the grimy Dancehall tracks. Download free and get to juggling.
Track List
DING DONG - STRAY (CLEAN)
DING DONG - STRAY (RAW)
CHINO MCGREGOR - PRETEND FRIEND
DEMARCO - FAST FAST (CLEAN)
DEMARCO - FAST FAST (RAW)
ESCO - RICH LYFE (CLEAN)
ESCO - RICH LYFE (RAW)
I OCTANE - CHECK OUT (CLEAN)
I OCTANE - CHECK OUT (RAW)
JAHVILLANI - TOO BEGGY BEGGY (CLEAN)
JAHVILLANI - TOO BEGGY BEGGY (RAW)
LIQUID - THE SPECIALIST (CLEAN)
LIQUID - THE SPECIALIST (RAW)
NEW KIDZ x JAHFRICAN - LETS GO
NOAH POWA - LIFE GOOD (CLEAN)
NOAH POWA - LIFE GOOD (RAW)
TONY MATTERHORN - TRUST ISSUE (CLEAN)
TONY MATTERHORN - TRUST ISSUE (RAW)
Free Download Link for DJs for Promotional use.
https://www.riddimstream.com/download/childs-play-riddim-landmark-records/
Juggling Preview