Hello community , in this opportunity I want to bring a topic to the discussion, of something that I find really interesting. Recently the friend @tajakolader shared a Post in which she highlights her reach of 1000 Hivepower in 8 months on the platform, which I think is simply great, a great achievement. Those of us who have years in this know that it is a sign of constancy, congratulations for that.
Within the comments came a question from @rarej, who asked me to clarify something that he found curious about my answer, and that is that I knew almost nothing of his country, Suriname ... and what I find curious is that my home country, Venezuela is really very close to his, or rather, to theirs (@tanjakolader. @justinparke and his beautiful family, @rarej, and for now I don't think anyone else), thanks to them, I have been able to know about that country, and obviously, I was interested in knowing a little more.
Contrasting what some blogs say with what they tell about their day to day life through this platform is a good way to know the real reality.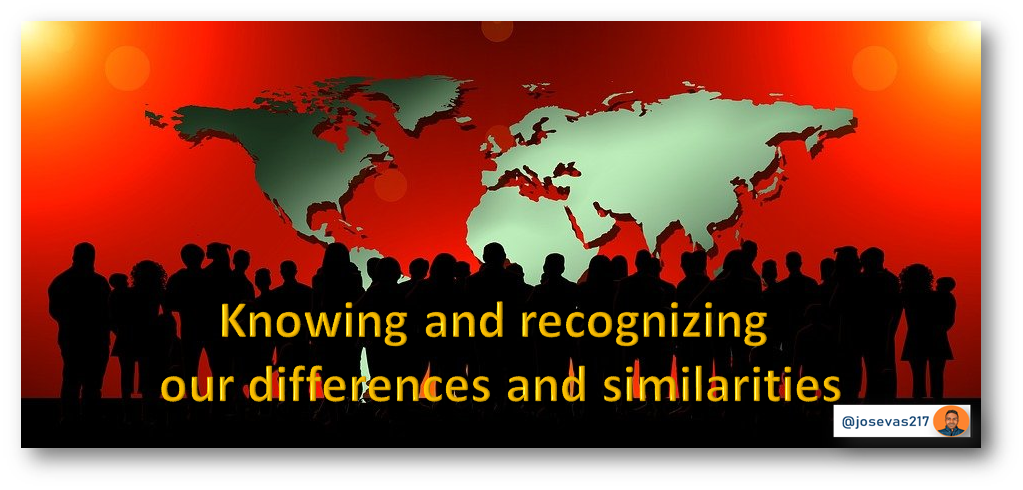 Image edited in Power PointSource
I wondered the reasons behind all this ignorance I had of Suriname, and I can give many answers, however, the idea is not to give justifications, but to investigate, to know a little more, and thanks to the sharing here I have been able to know more about them.
Despite the historical differences we are all in the same struggle, it seems a kind of history that repeats itself in the different Latin American countries, regardless of language, and the colonizers who came to our countries. In Brazil the Portuguese, in Suriname the Dutch, in Venezuela, Colombia, Ecuador, the Spanish, in Jamaica the English, in short.
America is an old continent, just like Europe or Asia, but the colonists who arrived in each country took it upon themselves to try to erase history and write it from the moment they arrived in these lands, which is very different from "discovery", as some history books tend to reflect.
No, for those who came we were something new, as much as for our aborigines they were something new, nobody discovered anybody, it was only a sharing of knowledge in which they tried to impose one culture over the other, I do not say it with resentment, but it was the reality.
After reading about Suriname, something similar happened to what happened to me when I delved into the history of Jamaica, I could find common ground in many aspects. From Jamaica I knew about Reggae, Usain Bolt more recently, but I knew little about its tourism, or its food, that mixture of millenary wisdom that is concentrated in the gastronomy. The same as in Suriname, it has a northern border with the Caribbean Sea, just like Venezuela, the use of banana leaves to wrap some foods, which by the way is also used in Colombia to make tamales and in other countries, simply speak of a similar origin.
I feel that if I go to Suriname, it is a people so much like mine, friendly, that I can be almost sure that I would feel at home, which leads me to think that we are simply citizens of the world, and although there are limits imposed by the states, to be able to "control ", humanity insists on uniting.

To end so many lyrics, I would like to do it with a song:
BOBO FAYA & FAYA GWAN AINI DING DAY

These singers are from Suriname, so there is also reggae to export...
Have a great weekend.


I authorize the use of this banner to everyone who wants to do it.

---
Posted via ReggaeJahm | Reggae Culture Rewarded