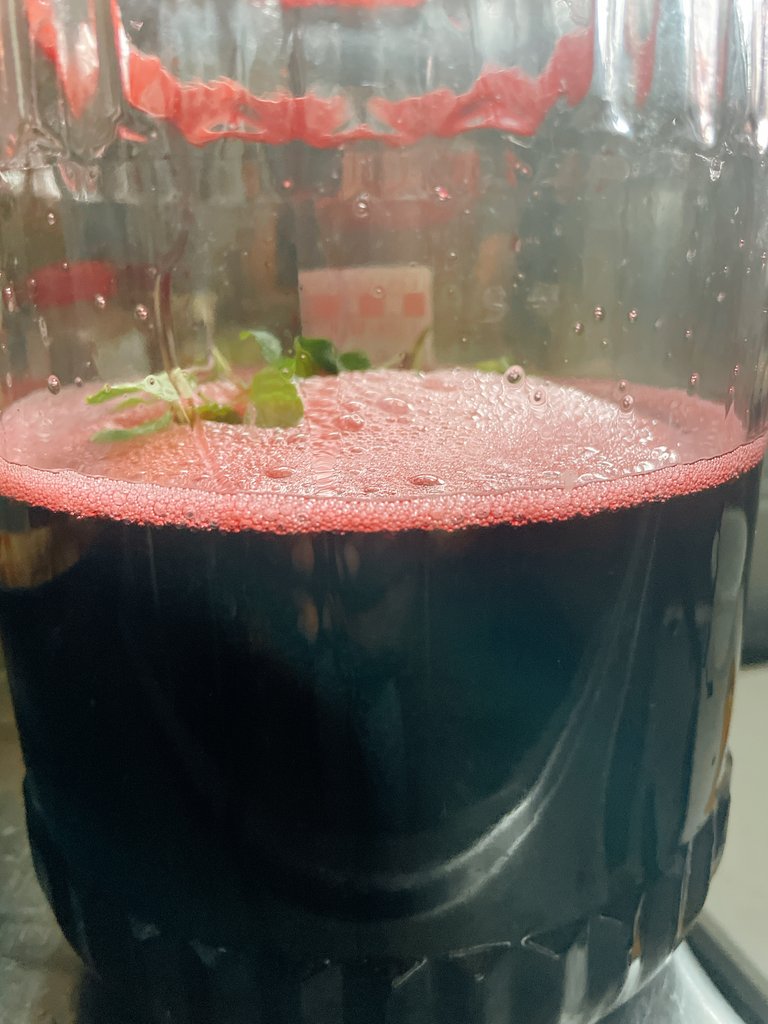 As promised, I back with the recipe for my sorrel drink. The ingredients are :
Dried sorrel 85g (if you can find fresh sorrel that would be great.)

fresh ginger

pimento seeds or cloves
Options
Sugar
Rum
Red wine
Stones ginger wine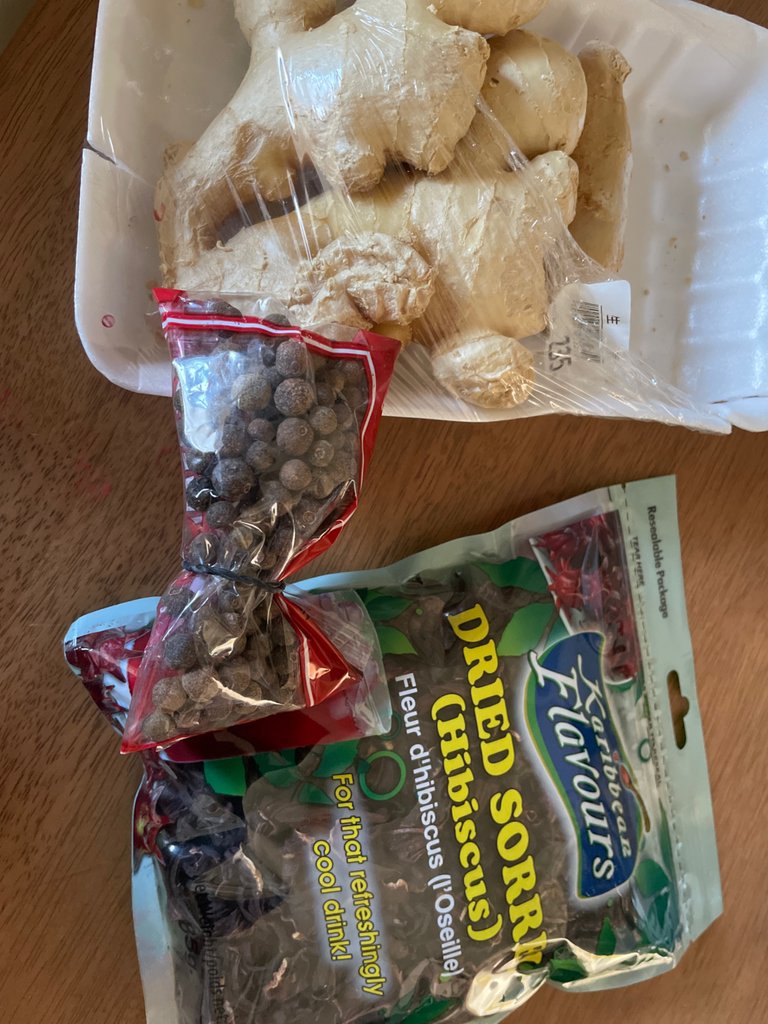 With these three ingredients, you can make a delicious drink. I have always seen my granny boil the sorrel but recently many people blend the sorrel. This is because they are trying to get all the nutrients from the sorrel. Some of the wonderful properties contained are lost when it's boiled they claim.
Next time , I will blend it to discover the difference.
Method
In Jamaica I never saw my grandma measure anything, well not literally. It was look , taste and pour. I still largely cook this way. Anyway, method grandma style.
Wash your ginger and cut it in small pieces or crush it.

Throw ginger, pimento and dried sorrel in a big pot.

Fill said pot with water.

Boil until hot for about 5-8 minutes.

Let the pot stay covered for about 2 hours or until cool.
If you are having the ital version then pour mixture through a strainer and into
A bottle. Store in the refrigerator or in a cool place. The longer you keep it outside the refrigerator and in the container, the more it will ferment.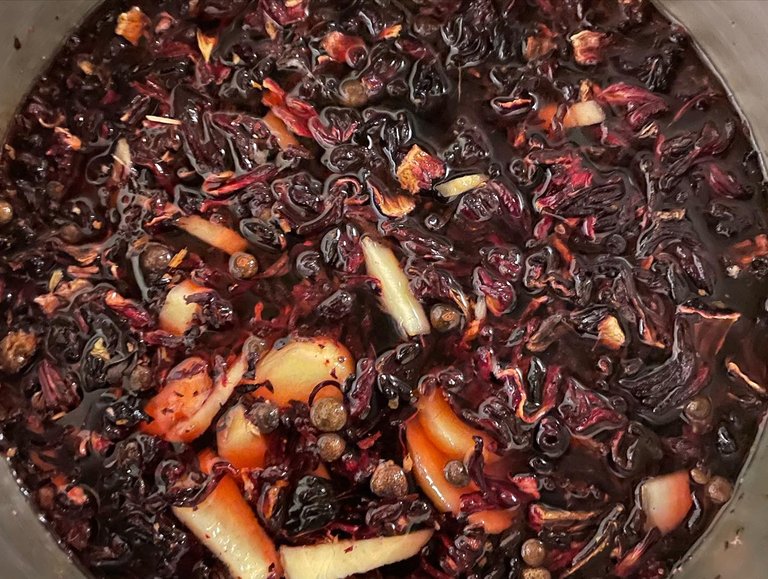 Now for the decadent version.
After straining the sorrel, sweeten with sugar.
Add a half a glass of cheap red wine - in Jamaica people would use red label wine.
We don't have that in Japan so I got a bottle of cheap red wine (only because I would be using other alcohol). If you plan to only use red wine , then get a good tasting one.
I used a half glass of wine , and mixed that with stones ginger wine. Then I added a half cup of spiced rum. Any rum plain rum would do but I prefer spiced rum. Try not to use a rum with too much flavor or this could negatively affect the taste of the drink.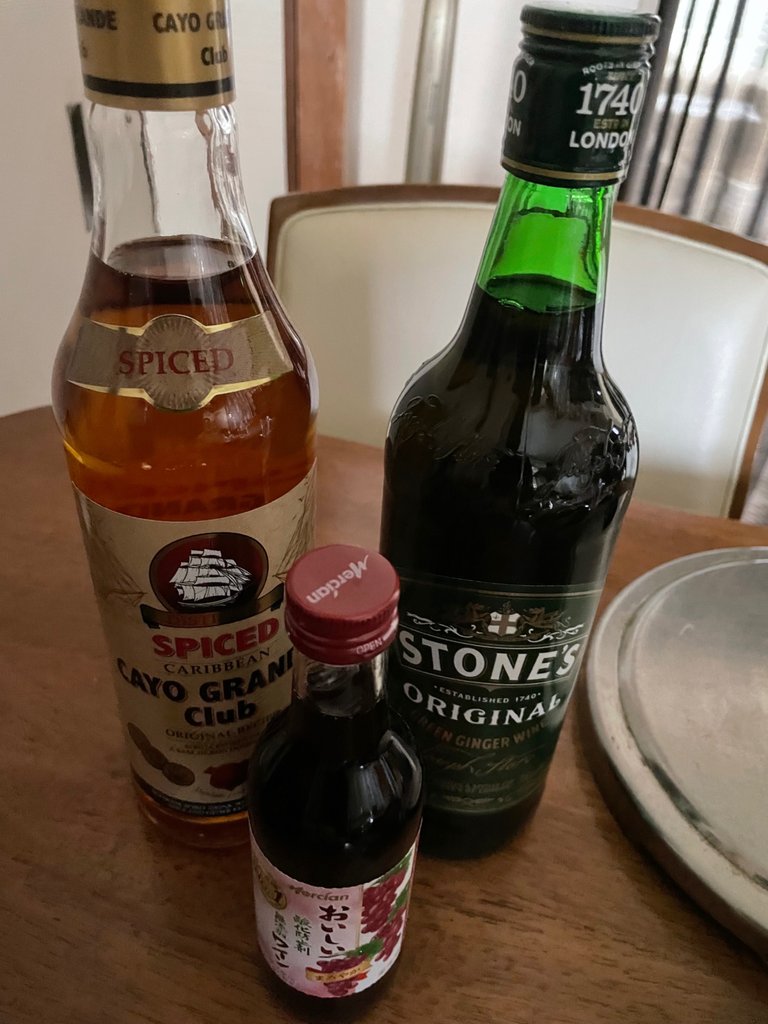 If you make the drink with alcohol, drink with friends, family or by yourself . Chill on ice and have a cold one ☝🏿 but drink responsibly. Don't drink and drive. If you store this outside the refrigerator, it will ferment so be careful not to over indulge.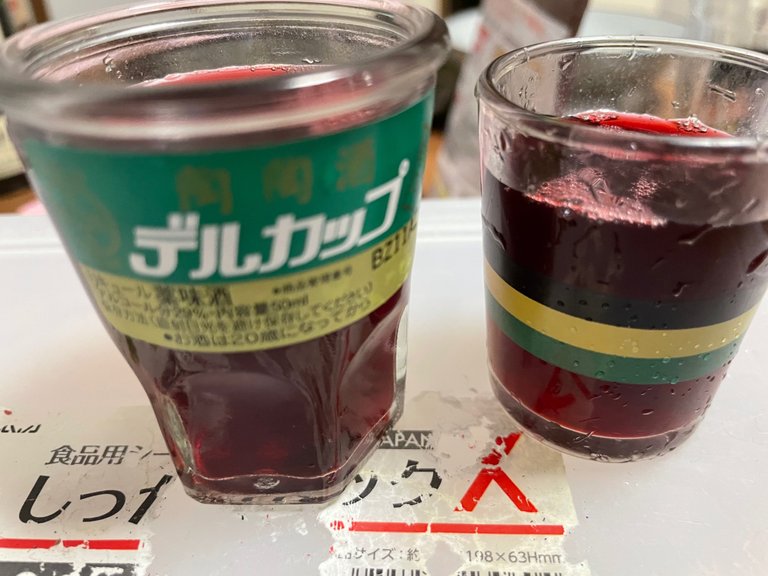 I shared mine with some friends and in Jamaican terms , hol a vibes afterwards.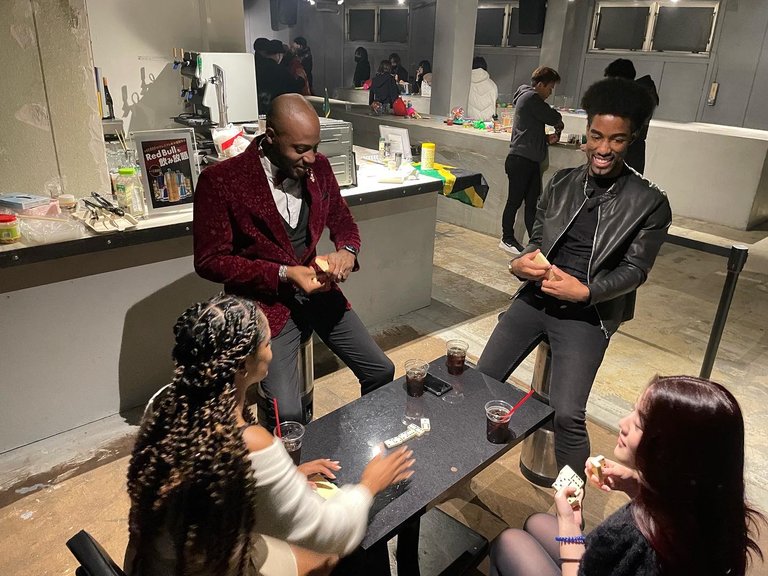 If you try the recipe, let me know how it goes. How do you make or take your sorrel?