---
---
---
---
Greetings to the entire Hive community, today I come to talk to you about a practice in my profession that has become a theory over time; It happens to me that with each client that I have to work with, I have to explain to them the thousand and one possibilities that exist to make the audiovisual material that they ask of me.

Saludos a toda la comunidad Hive, hoy vengo a hablarles de una práctica en mi profesion que se ha vuelto una teoría con el pasar del tiempo; me pasa que con cada cliente con el que me toca trabajar tengo que explicarles las mil y un posibilidades que existen para realizar el material audiovisual que ellos me piden.
---
---
---
The first meetings I have with clients are always complex, because they already come up with an idea in their heads, however they cannot imagine how much it can cost to make an audiovisual product, when I clarify the price they always lower the price. enthusiasm, and that is where I have to make it clear that everything has a solution, since everything starts from something that wants to be expressed.

Las primeras reuniones que tengo con los clientes siempre son complejas, debido a que ellos ya vienen con una idea en la cabeza, sin embargo no se imaginan todo lo que puede costar la realización de un producto audiovisual, cuando les aclaro el precio siempre bajan el entusiasmo, y es ahí donde tengo que dejarles claro que todo tiene solución, ya que todo parte de algo que se quiere expresar.
---
---
---
The first meetings I have with clients are always complex, because they already come up with an idea in their heads, however they cannot imagine how much it can cost to make an audiovisual product, when I clarify the price they always lower the price. enthusiasm, and that is where I have to make it clear that everything has a solution, since everything starts from something that wants to be expressed.

En esta parte de la reunión con el cliente, entra la lo que yo llamo, la terapia psicológica, y es donde yo le empiezo hacer preguntas para sacarle toda la información, desde como surgió el proyecto, como se formó, que representa para el cliente y que desea expresar con el producto audiovisual.
---
---
---
Once they answer all the questions I begin to offer them different proposals from their economy, many of these proposals are usually denied, since I propose to make the product from what they have, this option for the client is usually terrible, already that the image accepted by society, which is found in the subconscious, is an image that has nothing to do with our true reality; the streets, avenues, rooms, houses, halls, bathrooms, gardens, schools, transportation, clothes, food, even the glass of water, are encoded in our subconscious to be as they have to to be and not like the glasses of water that we usually have in our homes; By this I mean that our western imaginary does not agree with our realities, we do not see these spaces as a representation of who I am, and if we choose the client, I would never propose to record in their environment, many people will say, that it is for Marketing and there them I would say as a filmmaker, that everything, absolutely everything can be sold, and more if it is from the image.

Una vez que me responden todas las preguntas yo les empiezo a ofrecer diferentes propuestas desde su economía, mucha de esas propuestas suelen ser negadas, ya que les propongo realizar el producto desde lo que se tiene, esta opción para el cliente suele ser terrible, ya que la imagen aceptada por la sociedad, la cual se encuentra en el subconsciente, es una imagen que no tiene nada que ver con nuestra verdadera realidad; las calles, las avenidas, los cuartos, las casas, las salas, los baños, los jardines, las escuelas, los transporte, la ropa, la comida, hasta el vaso de agua, están codificados en nuestros subconscientes para que sean como tienen que ser y no como los vasos de agua que solemos tener en nuestras casas; con esto quiero decir que nuestro imaginario occidental no concuerda con nuestras realidades no vemos estos espacios como una representación de quienes somos yo, y si damos a elegir al cliente jamás propondría grabar en su entorno, muchas personas dirán, que es por Marketing y ahí les diría como realizador, que todo, absolutamente todo se puede vender, y más si se trata desde la imagen.
---
---
---
Today as an example of what I am commenting on, I bring you this material that I registered with the interpreter of Contemporary Dance Heysell Leal; this material was recorded on the Negra de La Vega highway.

Hoy como ejemplo de lo que estoy comentando les traigo este material que registre con la intérprete de Danza Contémporanea Heysell Leal; este material se grabó en la carretera Negra de La Vega.
---
---
---
Conversing with the interpreter in a night of conversations full of knowledge, anecdote and family realism, she tells me about a space that her family has on the Black Highway in Barrio de La Vega, I propose to record in that space, she was not in Agree, I had and felt fears of showing that place, more than anything for which they will say social, both in the networks and in her area, taking into account that she has never been improvised by her community, possibly very few people know that she is an interpreter of contemporary dance, after presenting my proposal to her, I managed to convince her, not only that, but I also accepted the proposal that the barber to whom she rented the space was present, working while the video was recorded.

Conversando con la intérprete en una noche de conversaciones llenas de conocimientos, anécdota y realismo familiar, ella me habla de un espacio que tiene su familia en la carretera Negra de Barrio de La Vega, yo le propongo grabar en ese espacio, ella no estaba de acuerdo, tenía y sentía temores de mostrar aquel lugar, más que todo por el que dirán social, tanto en las redes como en su zona, tomando en cuenta que ella nunca a Improvisado por su comunidad, posiblemente muy pocas personas sepan que ella es intérprete de danza contemporanea, después de plantearle mi propuesta logré convencerla, no solo eso, si no que también acepto la propuesto de que el barbero al cual le alquila el espacio estuviera presente, laborando mientras se registraba el video.
---
---
---
One of the most interesting qualities of this interpreter are his work on his hands, feet and body unfolding, taking into account these surprising features in the movements I proposed to him to work many details and medium shots, also to vary the perspectives of camera glances in relation to to space.

Una de las cualidades más interesantes de está intérprete son sus trabajos de manos, pies y desdoblamiento corporal, tomando en cuenta estos rasgos sorpresivos en el movimientos le propuse trabajar muchos los planos detalles y planos medios, también variar las perspectivas de miradas de cámara con relación al espacio.
---
---
---
The intervention of an expressive and rebellious body within an imposed body regime, generated a visual and emotional impact on the inhabitants of the community who were present at the time of Heysell's performance, which underwent a similar process; Heysell usually performs in Teresa Carreño level Theaters and moving around in places in her area had never thought about it, she had never had the thought of linking contemporary ballet and dance with her community, it was unthinkable for her, however the possibilities that Nowadays with the Audiovisual one has to turn a scene into a space that is the object of an artistic concern, allowing it to link with spaces never thought of. It can be said that it is an experience that stage interpreters are beginning to live, this situation prevails a little more due to the pandemic, for which we can observe a great demand for videos of interpreters in their spaces, of course always looking to pretend or show the images accepted by the society.

La intervención de un cuerpo expresivo y rebelde dentro de un régimen corporal impuesto, genero un impacto visual y emocional en los habitantes de la comunidad que estaban presentes en el momento de la interpretación de Heysell, la cual vivió un proceso parecido; normalmente Heysell se presenta en Teatros del nivel de Teresa Carreño y moverse en los lugares de su zona jamás lo había pensado, nunca había tenido el pensamiento de vincular el ballet y danza contemporanea con su comunidad, era impensable para ella, sin embargo las posibilidades que hoy en día se tiene con el Audiovisual de volver una escena algún espacio que sea objeto de una inquietud artística, permitiendo vincular con espacios jamás pensados. Se puede decir que es una experiencia que estan empezando a vivir los interpretes escénicos, esta situación impera un poco mas por el motivo de la pandemia, por lo cual podemos observar una gran demanda de videos de interpretes en sus espacios, claro buscando siempre de aparentar o mostrar las imágenes aceptadas por la sociedad.
---
---
---
After this video, Heysell understood the world of possibilities for developing interpretative and investigative proposals, he thanked me for the experience of being able to work together and the contribution he obtained; I personally consider that each work achieved is a new learning and much more if it is with this incredible contemporary dance dancer, without anything else to say I leave you this dance video, I hope you enjoy it, thank you very much for stopping by this post.

Después de este vídeo Heysell comprendió el mundo posibilidades que tiene para desarrollar propuestas de interpretativas como investigativas, me agradeció la experiencia de poder trabajar juntos y el aporte obtuvo; personalmente considero que cada trabajo logrado es un aprendizaje nuevo y mucho más si es con esta increíble bailarina de danza contemporánea, sin más nada que decir les dejo este vídeo danza, espero que lo disfruten, muchas gracias por pasar por este post.
<\div>
---
---
---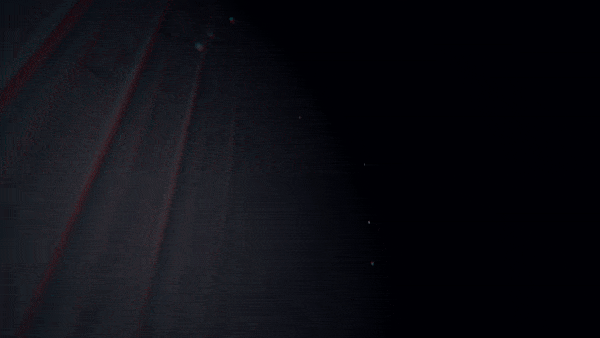 ---
---
---
---
▶️ 3Speak