So for those of you who don't know, I'm an animator. My biggest animation success to date is a short episode called Abeeku and the Maroons. Based in 18th century Jamaica, we follow a Ghanian prince named Abeeku who escapes from a slave plantation with his pregnant sister Abina. Of course, the escape will not be without its challenges.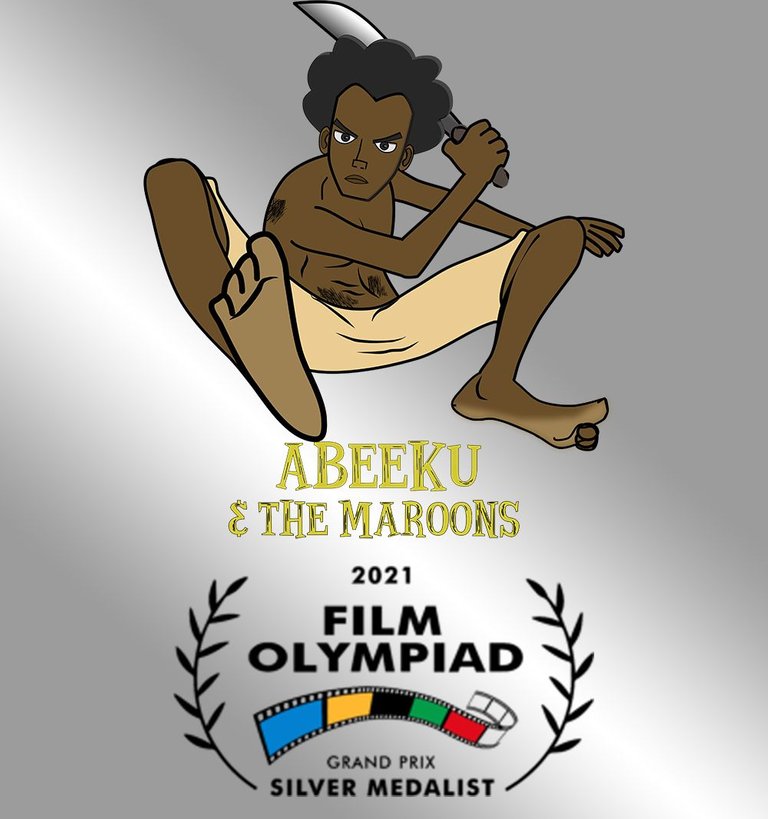 Recently we submitted Abeeku and the Maroons to a festival called the Film Olympiad in Greece, which is an Olympic styled tournament format. There are qualifiers, quarter finals, semi finals, finals and then Gold, Bronze and Silver prizes.
Abeeku and the Maroons were nominated for several categories.
Long story short, we did not win in most of the categories, but we did achieve 2nd Place in the best animation category, taking home the silver medal. This will make the sixth award Abeeku and the Maroons has achieved thus far.
So what next for Abeeku and the Maroons? Well, we have one more festival to go, which is the Lago International Festival of Animation, LIFANIMA which is in Nigeria. I am very excited about that festival because of Abeeku's African roots. I am hoping it resonates well with the audience there.
Beyond that, I recently got accepted to distribute Abeeku and the Maroons on platform called Afro+ which is an app. If you want to download the app, whether Android or Apple device, go to www.afroplus.me it is 100% free to watch. If the app is not available in your area, you can email team@afroanimation.com and let them know you want the app available in your area because you heard Abeeku and the Maroons is on it and you want to watch it. 😉
After that festival, I am retiring it from festivals and focusing on the rest of the series. I enjoy working on Abeeku and the Maroons and I really want to tell the full story. I have fleshed out 3 seasons and I want the world to enjoy it. Please support Jamaican animation. Peace out.