Crown - Christian Rap by @Peter-Stone - Original song - Венец - Христианский рэп автор @Peter-Stone - Оригинальнаый рэп и бит. ENG+RU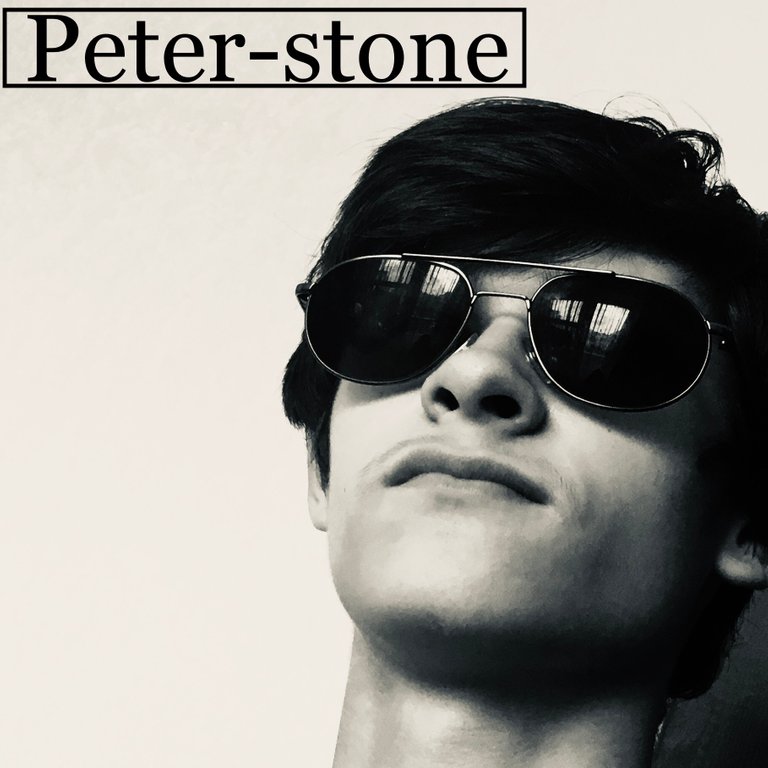 Hi Hive!
ENG
I am very happy to be here again after spending a week in the hospital.
We can say that I again felt the fresh breeze from the Caribbean Sea and the warmth of the seven-mile beach, although I would never be there, but perhaps one day, my dreams will lead me there.
In the hospital, I learned a lot, it turns out, according to the neurologist who examined me, when people lose consciousness, in most cases, this is considered normal, the neurologist loses consciousness, his daughter loses consciousness, his colleagues lose consciousness, and even a goldfish that floats in his aquarium draws consciousness.
Ridiculously, these guys want to create a semblance of health for all those who, in their opinion, can hold a rifle in their hands.
They are not embarrassed by my poor eyesight, they need statistics, they need the statistics they have created.
But, enough of that.
When I got home, I realized how difficult it is to go back to the things I started before I ended up in the hospital.
But yesterday, I wrote a new rap and recorded a beat for it, I called this song - Crown.
This is gaspel rap, if you don't know what that means, then this is Christian rap that glorifies God.
The rap is recorded in Russian, but you can read the translation of the text into English.
Bless you!
RU
Я очень рад быть снова здесь после недели проведённой в больнице.
Можно сказать, что я опять почуствовал свежий бриз с Карибского моря и тепло семимильного пляжа, хоть, я там никогда не бы, но, возможно, однажды, мои мечты приведут меня туда.
В больнице я узнал много нового, оказывается, по мнению врача невролога, который меня осматривал, когда люди теряют сознание, в большинстве случаев, это считается нормой, невролог терят сознание, его дочь теряет сознание, его коллеги теряют сознание, и даже, золотая рыбка, которая плавает в его аквариуме, тяряет сознания.
Смешно, эти ребята хотят создать видимость здоровья для всех тех, кто может, по их мнению, держать в руках винтовку.
Их не смущает моё плохое зрение, им нужна статистика, им нужна созданная ими статистика.
Но, хватит об этом.
Вернувшись домой, я понял, как трудно вернуться к тем вещам, которые я начал до того, как оказался в госпитале.
Но, вчера, я сочинил новый реп и записал для него бит, я назвал эту композицию -Венец.
Это гаспел рэп, если, вы не знаете, что это означает, то это - христианский рэп, который прославляет Бога.
Рэп записан на русском языке, но вы можете прочесть перевод текста на английский язык.
Благословений вам!
ENG
Crown:
Fly just a minute, I'm not Aladin
Jesus is my Lord, He is my Lord,
I will kneel just before Him,
I follow Him, I believe that we are led by the Spirit.
His word lives, His word is in me,
Hey listen people, your souls are on fire
Whoever does not accept Him will be the end,
We pass to the end, we get the crown.
Let's get the crown ...
In prayer I come to You again, Lord,
And you never tire of forgiving what you've done again
I know that You have shed Your holy blood,
I will glorify You, Lord, over and over again.
Thanks to your forgiveness, I can go forward
You gave me a crown, the ice melts in my heart.
Let's get the crown ...
RU
Венец:
Залетаю на бит, я не Аладин,
Иисус мой Господь, Он мой Господин,
Колени склоню я лишь перед Ним,
За Ним я иду, верю Духом водим.
Его слово живет, Его слово во мне,
Эй, послушай народ, ваши души в огне,
Кто не примет Его, тем и будет конец,
Мы идем до конца, мы получим венец.
Мы получим венец...
В молитве я опять прихожу к Тебе, Господь,
И Ты не устал прощать, что наделал вновь,
Знаю за меня, свою святую пролил кровь,
Прославлять Тебя Господь я буду вновь и вновь.
Через Твоё прощение я могу идти в перёд,
Подарил Ты мне венец, на сердце тает лед.
Мы получим венец...