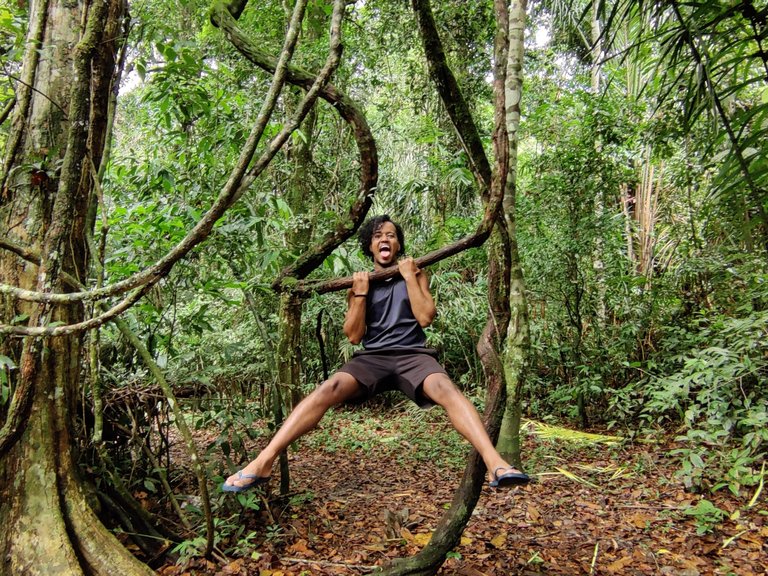 The positivity on Hive is available in large amounts. But even so, a reminder to appreciate the things around us can never be too much. I realize this each time I experience a moment which I would possibly take for granted 2 years ago. Even now when more waves are taking over and travel is difficult, the moments you have to experience new environments, foods and cultures are ever so great. I realized that this morning again when after a very long time I got to enjoy some Dim Sum with friends. An outing we used to have almost every month. The price per person increased by about 5x ever since the economy in Suriname went into the gutter, but still it was more than worth it.
The picture above is one of those moments captured in time. A freeze frame of me enjoying life to the fullest, without worry, without sorrow, without the troubles that every day routine brings. Embracing these moments improves our quality of life, our appreciation for it, and not to mention that our mental health gets a significant boost from it.
As I have to go back to the office the day after tomorrow I ponder what moment will come next, but as I do I am fairly certain it will be a good one.

If I think about living and loving life, the tune 'Love my life' by Demarco pops into my head. The lyrics say it all.
None a wi nuh know weh tomorrow may bring cah di future deh hours away
So mi a live my life today, mi a live my life today yeah
So, what moments have you appreciated recently?

#APART is an initiative by the IRIE down-to-earth people at the ReggaeJAHM Community where you share a picture alongside a Reggae tune the picture reminds you of.
Check out this post for more info on #APART and join the movement. 🙃
[ Uniquely clever sign out message goes here ]