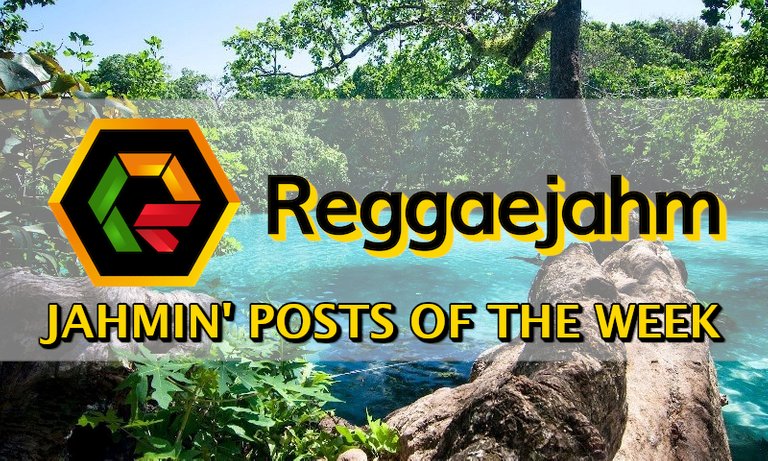 November is almost over and the beloved month of December is around the corner. Have you been crypto nice or crypto naughty? Have you been doing your own research and diving deep or just going off the voices in the wind?

WHAT'S JAHMIN' THIS WEEK?
This week in the JAHMIN Session, an original song called Covid Exodus with lyrical video. Not too much lyrics in this one but it gets to the point and tantalizes with riddim and base. We also have a cool place to smoke for herbalist at the herbs house, even an unexpected pet is in the spotlight. Waterfalls of bliss, just look at that cover photo, I'm sure they had a good time.A work of art so detailed it looks realer than real. Also in the JAHMIn session we have a mix by Mortimer highlighted for your listening pleasure and a new song by Konshens featuring Jesse Royal.
     You don't need to be in the Caribbean or from it to post in our community. From Ital food to reggae music, Caribbean news and much more is welcome in our community. To learn more about our tags/cultural initiatives, see the following posts: Dashout Sunday, APART, and RJNAS.
---
---
     Every week I'll select a 10% beneficiary for this post, and this week I chose @steemseph as he was showcasing his original track. It is good to see musicians who are focused on their art and we encourage them to keep it up. Take a listen to the track embedded at the end of this post.
---
In no particular order, Lets Get JAHMIN!


GIVE THANKS FOR READING
Source: https://www.cryptorastas.com/

The vibration is the manifestation.

This weeks JAHMIN Track
COVID-19 Exodus Lyric Video Tetrahedroseph Official 11182021 by @steemseph

Stay tuned for more JAHMIN Posts Of The Week...


---
Question Of the Week
---
What direction do you want to see Reggaejahm going? What would bring value to you as a JAHMER and to those on the outside? What would drive demand for our beloved JAHMN in an ethical, digital and creative way?
---


ReggaeJAHM.com
Discord | Hive Community | Reggaejahm Interface | Twitter| Buy Beats With HIVE & JAHM