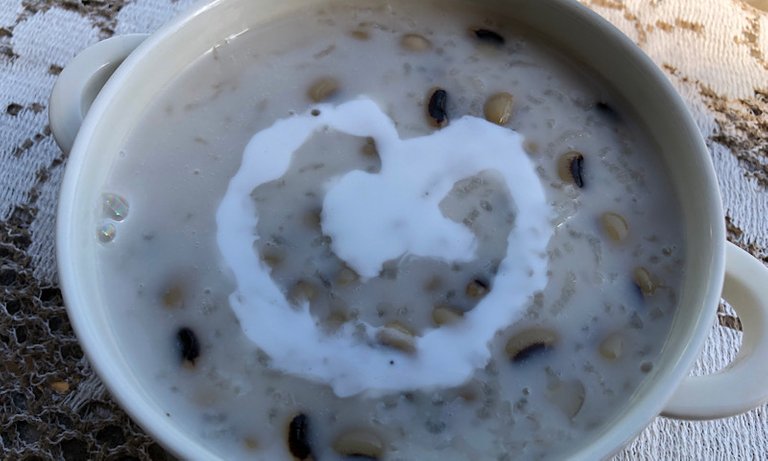 Today I made sticky rice and pigeon pea porridge, called "Bobor Jadov" in Khmer. This is a good memory from my childhood. When my mom go to the market her always buy this dessert send me.
Back then, I liked this dessert so much but now not much like before. Maybe I am old now and everything change 😁. But my two daughters, they like to eat it a lot same like me before.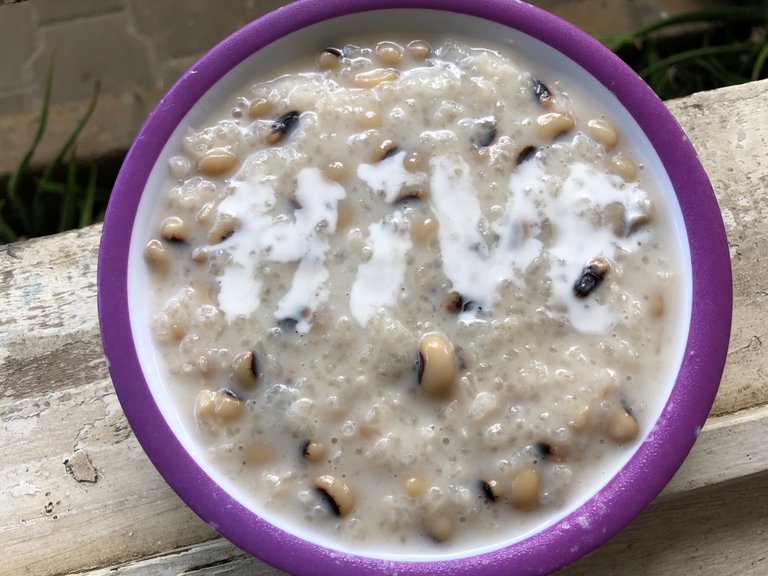 👩‍🍳 Sticky Rice And Bean Pudding (Ital) Recipe 🔪
វិធីធ្វើបបរចាដូវ

Ingredients
1 cup pigeon peas
1/2 cup glutinous rice
1 cup coconut milk
1/2 cup brown sugar or to taste
1/2 tsp salt
3 cups water
Soak beans in the water 2-4 hours and soak glutinous rice 30 minutes.
Step 1

Wash beans 3 times and cook it 30 minutes or until soft.

After wash with cool water.

Step 2

Then boil water,salt, and washed glutinous rice 5 minutes, stir it sometimes.

Step 3

After put beans, boil it 10 minutes, stir it sometimes.

Then put sugar stir it.

Step 4

Then put coconut milk stir it.

Boiling it a few minutes, stir it sometimes, taste and it's ready.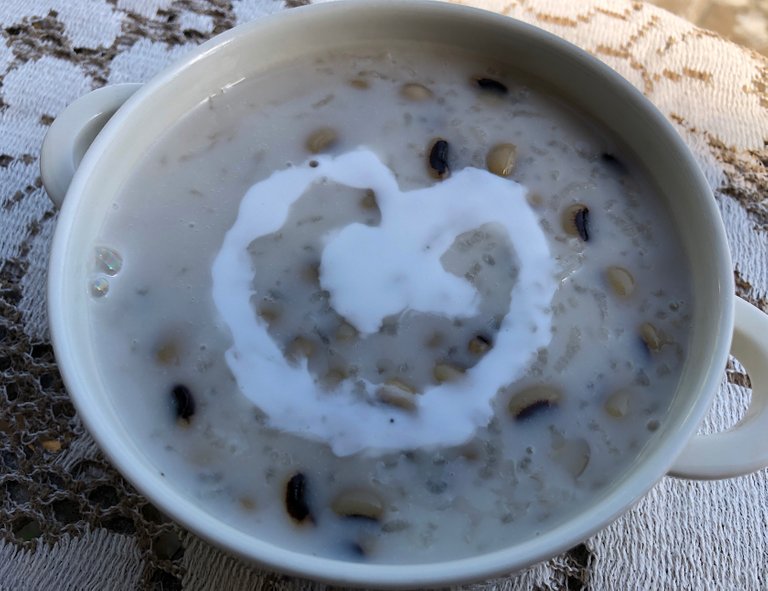 When we eat we need to put coconut milk a little or as you like. Have a wonderful day to everybody. Enjoy this Ital dessert.

🙏 THANKS FOR READING 🙏
If you enjoyed this post, please upvote and reblog.