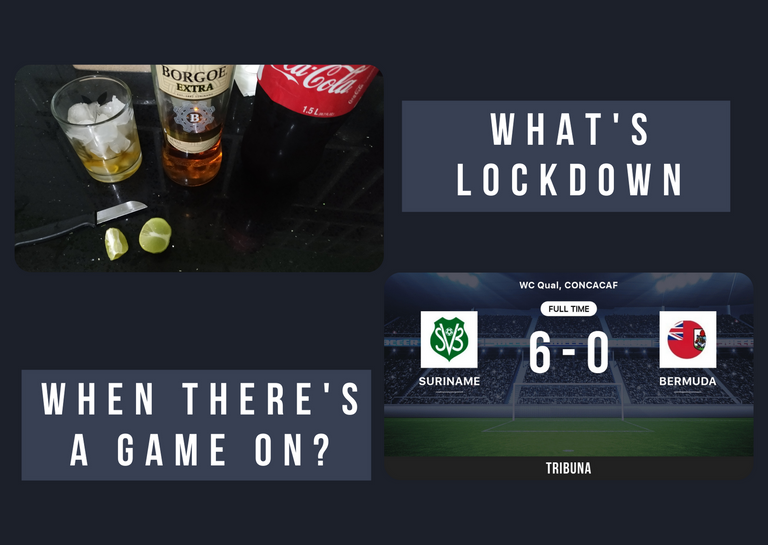 ---
The past two nights; June 4 and June 5; Suriname had gotten represented in two major sports events. One was the World Cup 2022 Qualification in the Concacaf match (June 4) and the other was a UFC match. So for most countrymen it was a nice distraction of the total lockdown that we're in, as most were glued to their screens watching those games. And although in more normal circumstances people would've visited friends or family to view the events together, the lockdown didn't curb the enthusiasm. Even family in other parts of the world joined in, be it online.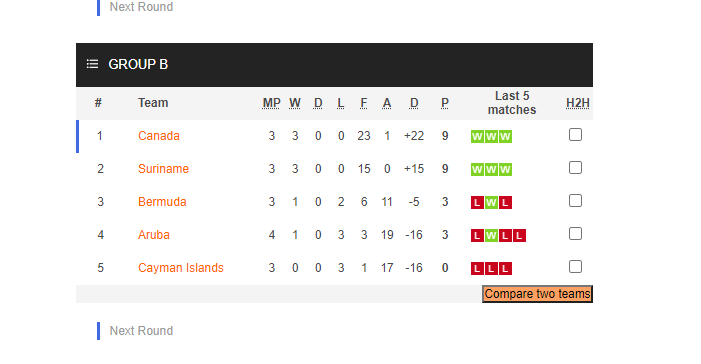 ---
As Suriname's national football team was playing against Bermuda, the messages in the group messages flooded in and some even "toasted" with pictures of what they were drinking. Even through the instant virtual communication we felt the joy and bonding. Oh and by the way, Suriname won the match with 6 - 0. The next game will be against Canada on Tuesday 8 June 2021 at 22:05h. As you can see in the stats above, both countries have won all matches in this round, so it'll be interesting. So to all my fellow Canadian Hivers who'll be watching ⚽️ with us?
---
And now, over to Saturday evening, in the UFC match Suriname was being represented by Jairzinho Rozenstruik, also known as Bigi Boy. Bigi Boy also won the fight - which was against a fellow neighbor (Brazil) Augusto Sakai - with a knockout in the first round, for which he's famous for. This was a welcoming win for Bigi Boy, as he lost the last match against Ciryl Gane and according to this article the plan is to keep on keep winning until reaching gold.
So that was an eventful weekend here in Suriname. Our Sunday is rather more relaxed, but still having a lot scheduled today. Initially I had planned on going the political round, by discussing Suriname's national football team, as there are differing opinions about it, but also wanted to highlight Bigi Boy's win, so chose to go this route.
Who will join us in watching coming Tuesday, Suriname vs. Canada?
---
Chasse into the backstage! 💃