The last couple of weeks it's been buzzing on the mainstream social media, about the new rates for electricity consumption here in Suriname, that will be introduced on July 1st, and I couldn't make heads or tails of the formulas that were shared on the media platforms. So I decided to read more about it and stumbled upon the (Dutch) word "vastrecht" and it was an entirely new word for me.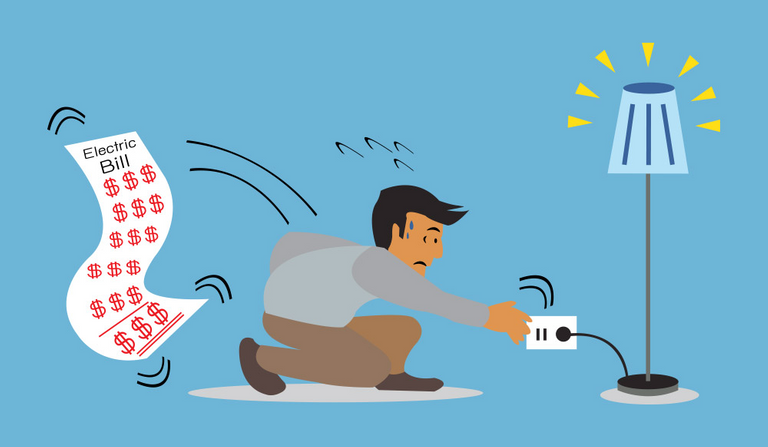 ---
I didn't find a literal English word for it, but it essentially is the fixed rate for delivery of electricity that needs to be paid regardless of the amount of electricity used. That distribution cost will then be added to the amount you have to pay for the quantity of consumed electricity. And why is this information interesting to me? Because Suriname has at the moment a tiered pricing system. Based on what you've consumed for that month, you'll fall into a certain tier and then you'll multiply the amount consumed (kW) with the fixed rate for that particular tier (kWh). And then a few other things get added and substracted, which I won't get into (too much technical information). One part of it that is worth mentioning is the amount that is being subsidized by the government till the 1st July.
And where does "vastrecht" come in? Well basically, the new pricing system in Suriname will start incorporating this, by having a fixed price (basic price) that will be added to the amount that needs to be paid for used electricity. Both categories - basic price and consumption price - also have their own grouping, of which the second one is "Greek" to me, because I wouldn't know under which group I fall. Of course, that could easily be fixed by being informed. The ones that are responsible in informing the wider public, keep referring to the online "calculator" that will give an estimate of what the new price will be starting July. But what if I want to calculate it myself? I want to know what I pay for and why.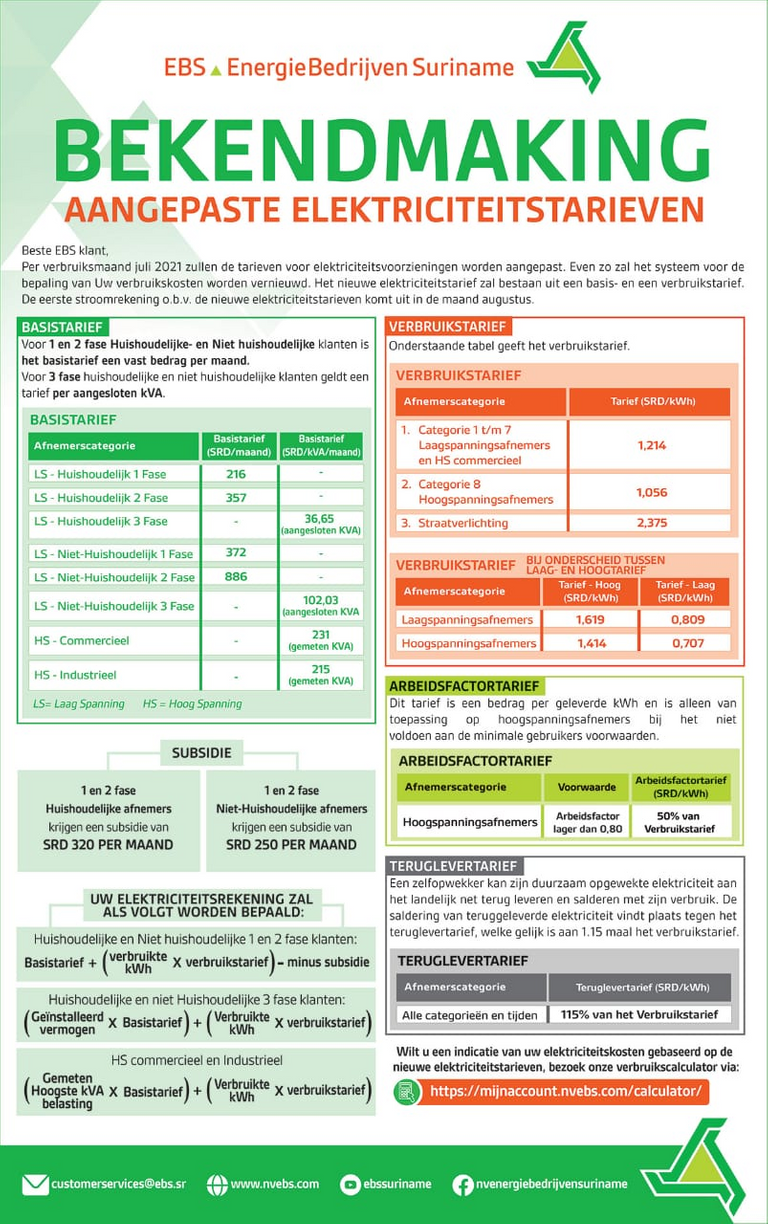 ---
Another issue that I have is that it's unclear who falls under the group that still needs to get subsidized by the government. What are the criteria to fall under the subsidized category? And don't get me wrong, those weak shoulders should get the help that they need. But it's the manner in how information is being delivered to the public, that there are so many unanswered questions that the public is getting outraged, especially when you keep referring to an online calculator.
And if you want to know what I think of the subsidy being taken away. Well on one hand I'll say it had to come to this one day; it wasn't sustainable; but the manner in which it's being enforced is not acceptable. I'm afraid that with every increased price for goods and services, the ones who barely made it through the month, will be left with nothing. There are people who can barely buy food, let alone pay their electricity bill.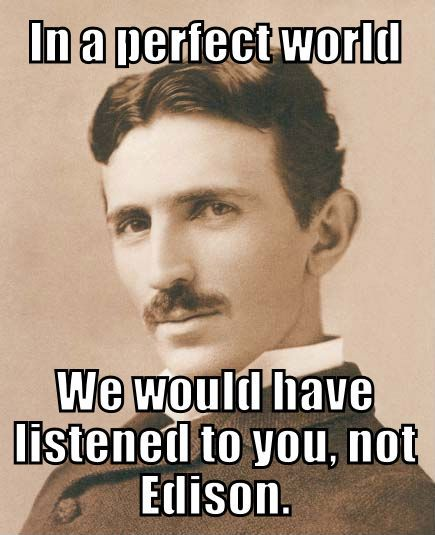 That's enough of letting my thoughts go wild. What do you think about all of this?
---
Chasse into the backstage! 💃