---
Why I played the Rasta man's Guitar || why we all laughed for 14 seconds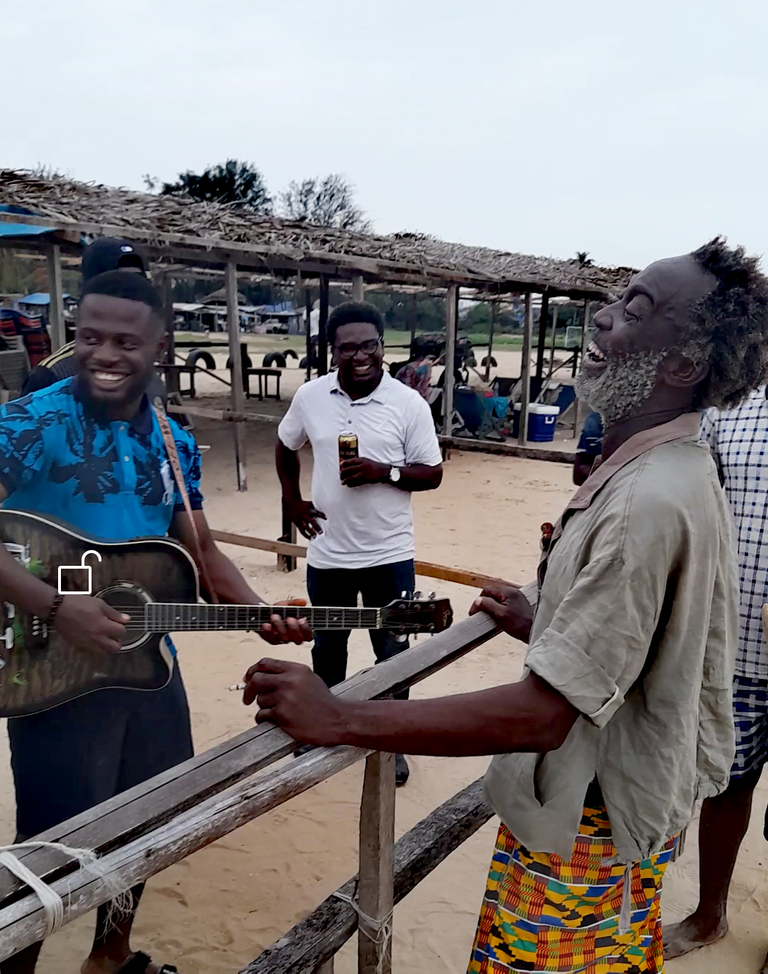 I know that after watching that 14 seconds video, you may think to yourself, "what is he doing with a 'Rasta man' why is he even hanging the Rasta man's guitar over his shoulder? Why are these guys laughing? And so on.
Well, trust me, it's a long story, but I'll try to be straight to the point.
So it happened that my friends and I decided to go on a jolly trip to an island in Lagos. That island is known as tarkwa bay beach which is located in Lagos Island, so clearly it is surrounded by water from the Atlantic ocean!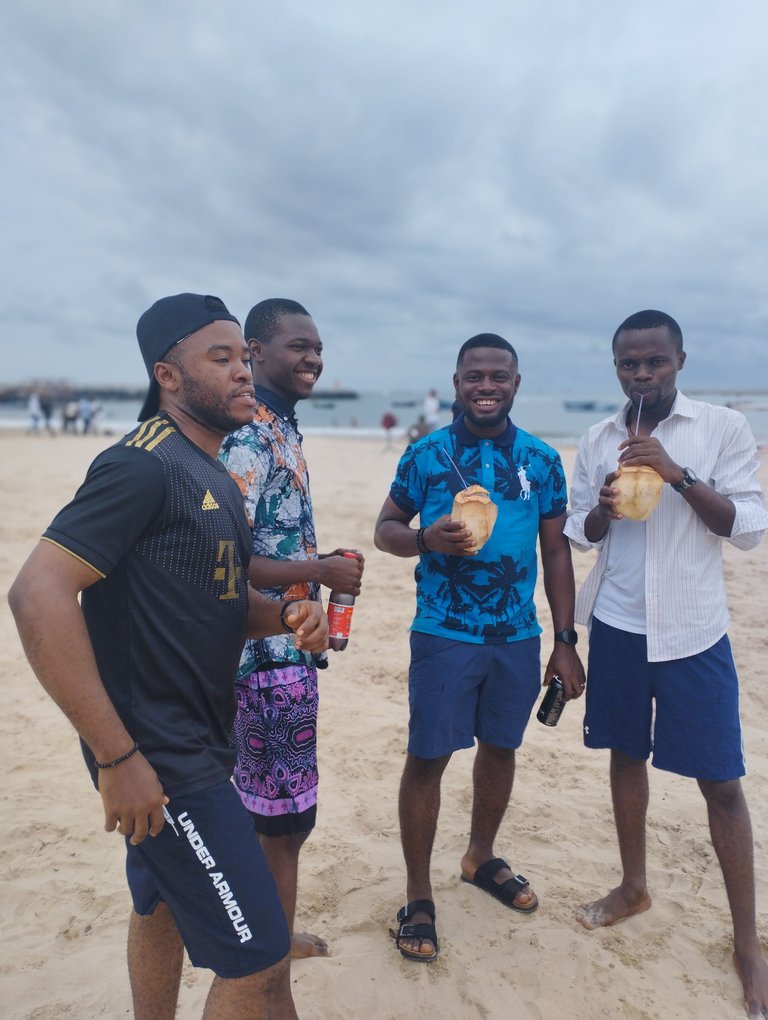 Since it is an island, the only way to arrive at the beach was by boat. So from the mainland we went to the Dock at cms where we met varieties of speed boats. After deliberations, we decided to board a very nice white cruise boat mainly because the boat rider was jamming a trending song in Nigeria, titled, "Overdose" by Rema of the Marvin's record label. I guess we were all excited because we were all music lovers.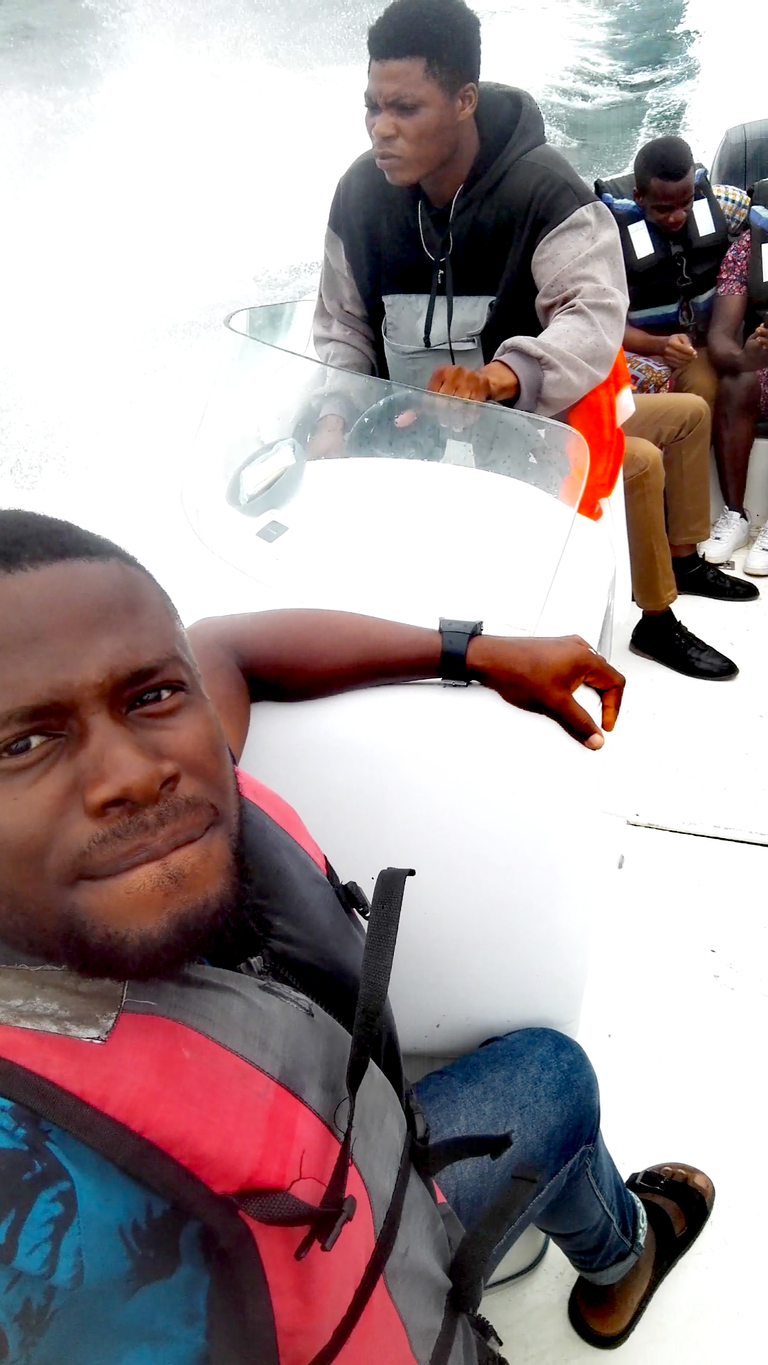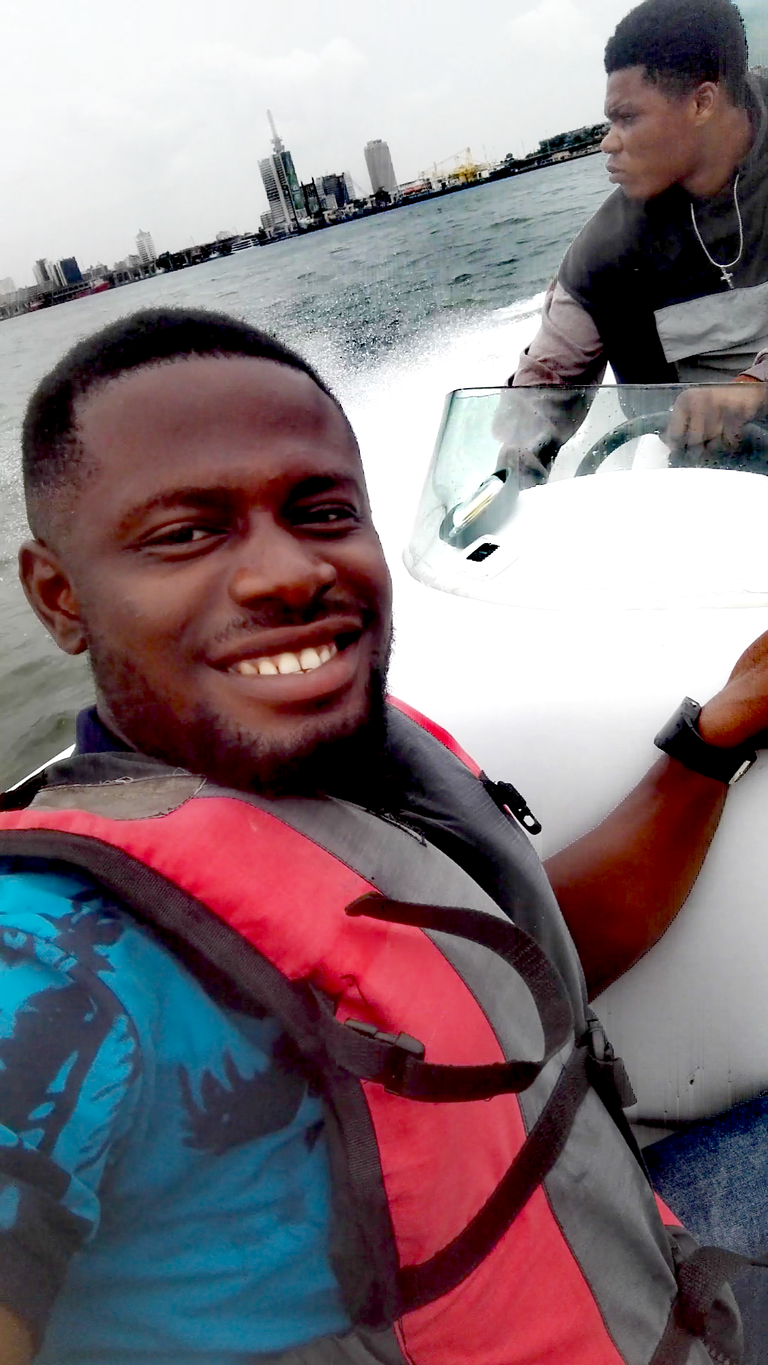 During our cruise, the music motivated some of my friends who stood up to dance to the song, despite the wavy speed of the boat. But at a point, they had to calm down and have their sits when our boat hit the wave of another upcoming boat. Hahaha.
After what seemed like 15 minutes, we arrived at a navy (military check point)
The boat rider reduced the speed of the boat and also lowered the volume of the music and requested that we stopped taking pictures. I guess it is forbidden by the navy for security reasons. Shortly after that, we arrived at Tarkwa Bay
We had to go from the boat onto a floater since the boat cannot get to the very shore.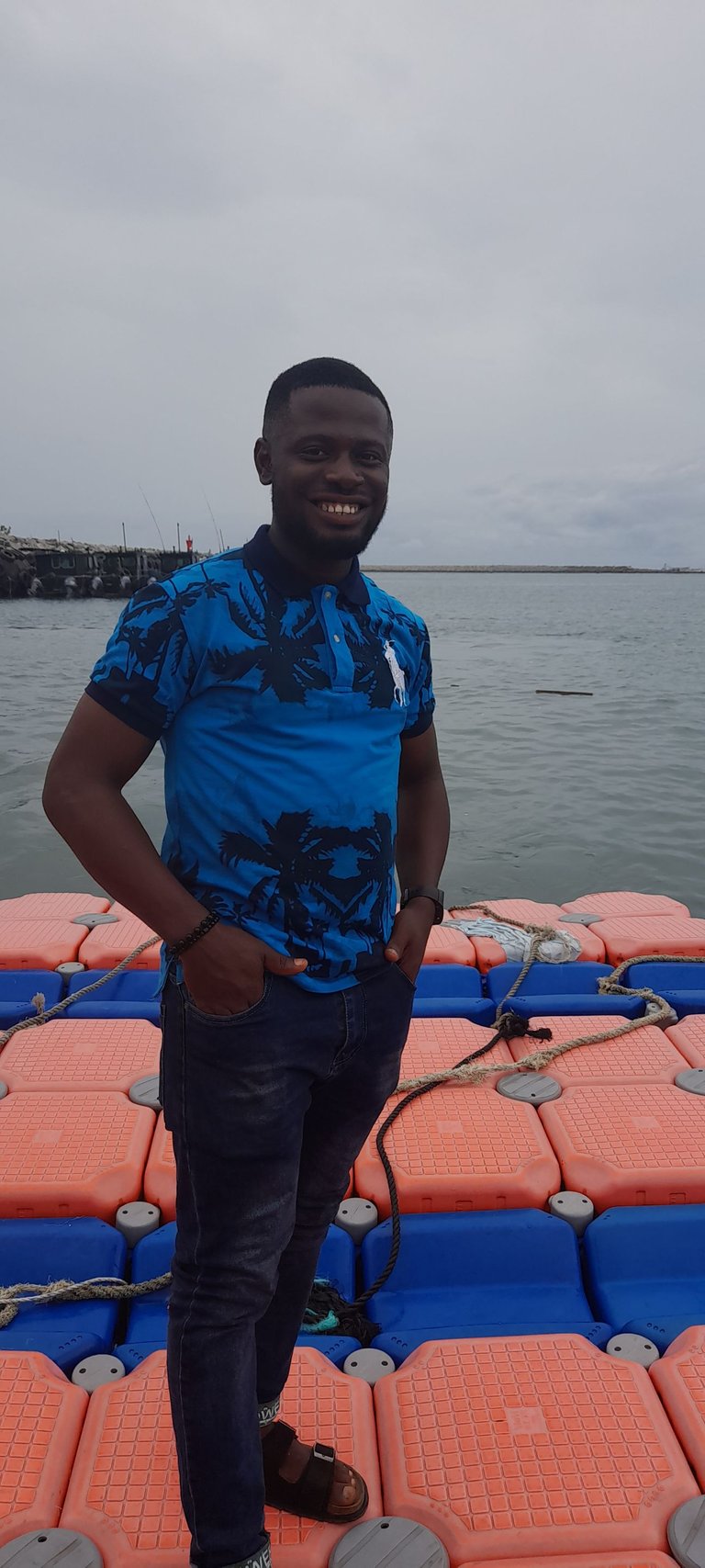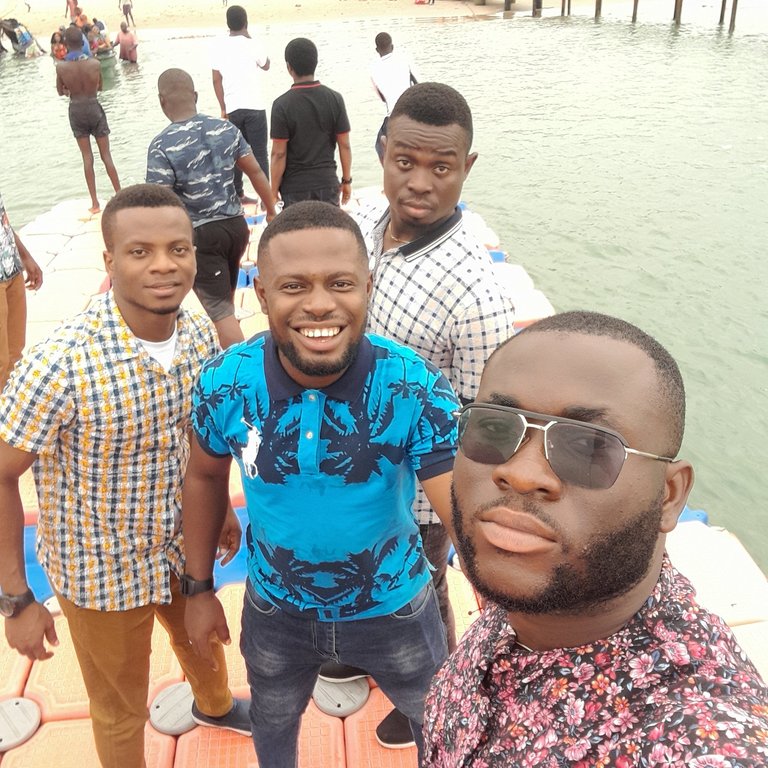 We were led by a guide to a tent where we had to rent for the day for 11 thousand naira about 20 USD.
Afterwards, I, being the coordinator of the trip organised for some refreshments. I equally placed order for some roasted fish hmmm, it was yummy I promise you 😋😁
Typical of an arrival to a new place, we had a couple of pictures from different angles of the beach. We got some coconut waters which was being sold by the locals of that takwarbay island, quite tasty!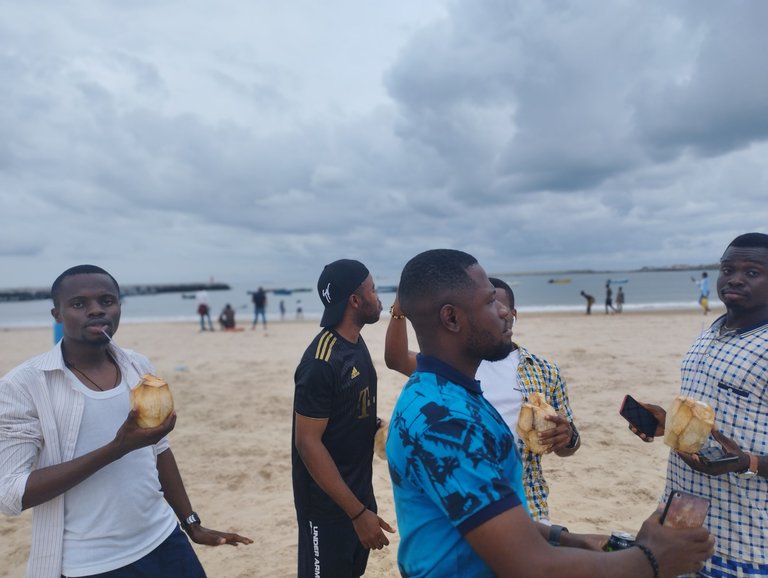 Shortly, after enjoying the beach view and the wavy raging water racing to the shore, I was signalled that the fish was ready, yeh!! So we gathered and the rest is history 😉😂
Okay, Enough of the Long Story
So the day was getting dark and I was already making contacts to get our boat rider come pick us up, there came a rugged looking "Rasta man" it's good to note that for us here in Nigeria, people who imitate the rastaferian lifestyle especially by way of exhibiting reggea music, people who sometimes smoke weed and who carry dreadlocks are considered as Rasta.
So, as I said earlier, he was sort of shaby and old, at first I thought he may be a mentally disturbed person, but as he drew near our tent and strumming beautiful sounds out of his guitar, I knew already that he is in fact sane.
Previously, he had been going from tent to tent to play music for people and they would give him tips. (I guess that's how he makes his living)
When he requested to play for us, I proposed to him a bit of challenge. I told him I was going to play
anything he plays on his guitar.
Wow! He said, impossible!
Then he said to me boldly, "if you can play this then I'll give you one thousand naira cash" well by then some persons around were getting interested in the situation and they got a bit closer to the us as he played the intro of a popular reggea tune by the famous Bob marley titled Redemption song
I smiled ear to ear because luckily I had scored that piece a long time ago. That was my Father's favourite Bob marley's song.
He handed me his guitar which had the inscription "try jah" and as I held the first chord of the piece (a G major chord) about to play the intro notes of the song, he shouted! Ah! Oma akpo!! yes I didn't tell you, he was from the Igbo tribe of Nigeria and thus his exclamation means Ah! He knows how to play
Immediately, everyone around us then started laughing. He laughed too. We laughed for what seemed like 14 seconds.
I guess he did not want me to win his money 😂 shortly after that, I handed his guitar back to him.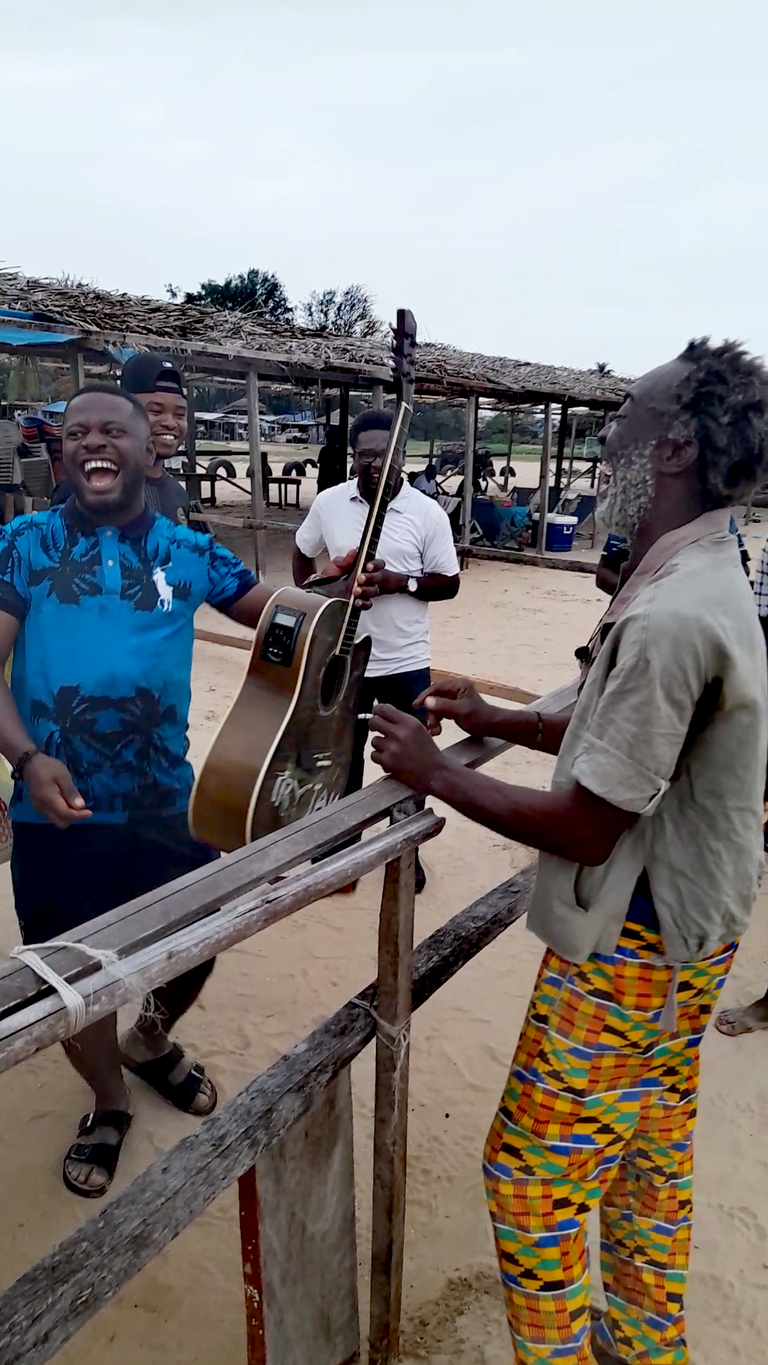 He then intoned a different song and we all sung together and danced! At the end I gave him a tip and he went on Happy to another tent.
voilà! I got a call, our boat is ready and waiting for us. It is time to leave "tawarbay" Island beach. Our boat man came in with another beautiful jam as we ferried back to the mainland!!
THE END
thanks for checking in
You are the best Chiao!!!
Aknowledgements
I would love to use this opportunity to say a big thanks to the Admin and moderators of this safe haven where people can share there memories, music experiences and inspirations. Notable among them is @mipiano a remarkable musician and sensational writer. Kudos also to @edje.
Big shout out to my friends like @ksam, @davidbolu34 @starstrings01, @chosenfingers, @obaro and other badass guitarists!!
---
▶️ 3Speak