---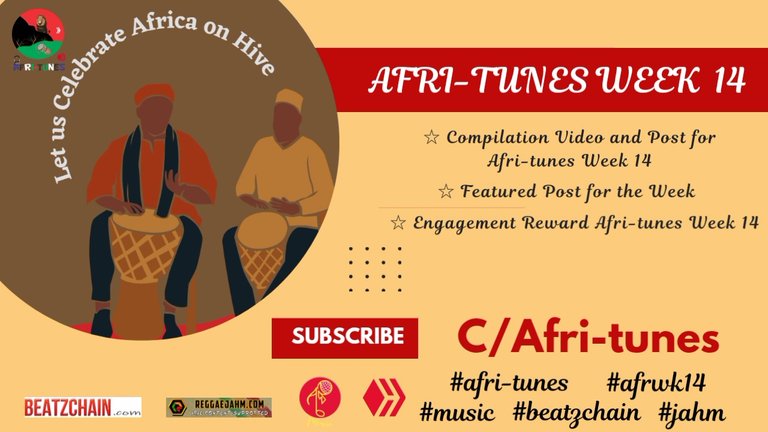 ---
Great Hiveans!
Great Music Lovers!
We Greet you oooooooo!
---
WELCOME TO AFRI-TUNES COMMUNITY
A community open to all musicians all over the world, to share and enjoy African music.
---
Do well to subscribe to our community to share and enjoy your quality African Tunes.

Have you watched our video mix and compilation for Afri-tunes (Week #14) above? 😉
If you haven't, please sit back, relax and watch!
Ooo, lest I forget! Make sure you drop a comment, reblog, upvote or support this baby-community 👶 anyway you can 😊
We are also calling on Musicians; singers and instrumentalists, who love African tunes to join us in making this project a wonderful one.
Let us make every Hivean stay glued to their phones everyday; smiling, nodding heads, dancing and vibing to the African Tunes.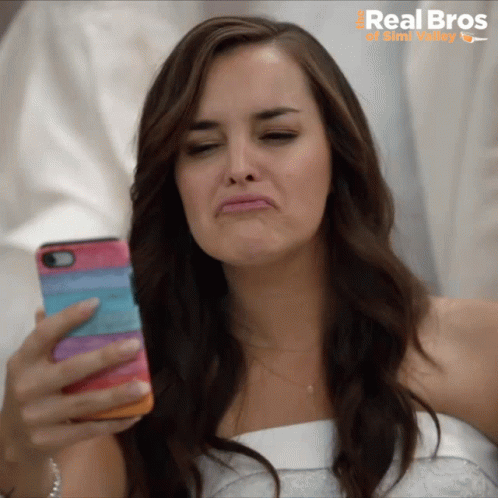 (Powered by tenor.gif)

---
ENTRIES FOR AFRI-TUNES WEEK #️⃣1️⃣4️⃣
---
The 14th Week of Afri-tunes Event on Hive began on June 10th and ran through June 16th. This was a week full of Soul, life and groove. We had twenty-four (24) wonderful entries for this week
Among these twenty-four entries, here are ten selected entries which were used in the compilation video
---
ARTIST OF THE WEEK 💫
---
Amongst all our wonderful and talented artists who produced amazing entries on Afri-tunes Week 14 event, we are pleased to announce that @sleemfit will be the artist of Week. His post will be featured among the Afri-tunes Community's pinned posts for the Week.
ANGEL OF MY LIFE BY PAUL PLAY DAIRO by @sleemfit
@sleemfit presents an amazing cover of Angel of My Life, by Paul play Dairo. He sings with so much passion, accompanied with the wonderful chords/strumming of his acoustic guitar.

---
AMAZING ENTRIES FOR AFRI-TUNES WEEK 14
---
OLORUN AGBAYE BY NATHANIEL BASSEY || cover @sholex94 by @sholex94
@sholex94 presents his first entry in Afri-tunes community. He sings OLORUN AGBAYE by NATHANIEL BASSEY in an amazing way, without any accompaniment.
---

INSIDE LIFE By ScottyKriz (Original Song) by @scottykriz
@scottykriz brings another original rap song to Afri-tunes Community. He uses the instrumental of Mirrors on the wall by Lil Wayne and Bruno Mars to produce this masterpiece.
---

You By Fireboy (Cover) by @hopestylist
@hopestylist presents the Cover of You by Fireboy. An amazing song that speaks volume about Fireboy's heart of appreciation.
---

PERU BY FIREBOY DML | COVER by @wolfofnostreet
@wolfofnostreet presents a cover of Peru by Fireboy as though she were the original composer and musician of the song.
---

Case By Teni (Cover) by @khaleesii
As her first entry on Afri-tunes, @khaleesii presents a cover of Case By Teni. She presents this with an amazing voice showing forth her wonderful smiles.
---

Mr Jailer cover by @nelson-george
@nelson-george makes his first entry on Afri-tunes Community. With an exceptional and unique voice he presents a cover of Jailer by ASA.
---

LEGENDARY OSADEBE, EBEZINA|| GUITAR COVER) by @magicfingerz
@magicfingerz presents a cover of EBEZINA by the Legendary OSADEBE. This is an amazing Igbo highlife song, and he plays the sweet solo lead lines with his guitar, accompanying it with his piano.
---

Adulthood na scam by lade by @dprincy
@dprincy plays the adulthood Anthem by Lade which speaks about the difficulties and responsibilities involved in being an adult. he covers this song with his bass guitar, keyboard and synth.
---

"BANG BANG" AFROBEAT IMPROVISATION by @draysax
@draysax presents an amazing Afro-beat Improvisation with his Saxophone.
---



---
ENGAGEMENT REWARDS FOR WEEK 14
---
FIRST ENTRY REWARD: @jayblak will receive 2 HBD for making the first valid entry on Afri-tunes week 14.
---
REWARD FOR POST WITH HIGHEST ENGAGEMENT FROM UNIQUE AUTHORS:
@khaleesii will receive 2HBD for having the post with highest engagement from unique authors.
---
REWARD FOR PARTICIPANT WITH HIGHEST ENGAGEMENT ON OTHER AUTHOR'S POST: @sholex94 wins the participant with highest engagement on other author's post, and will receive 2HBD.
---

---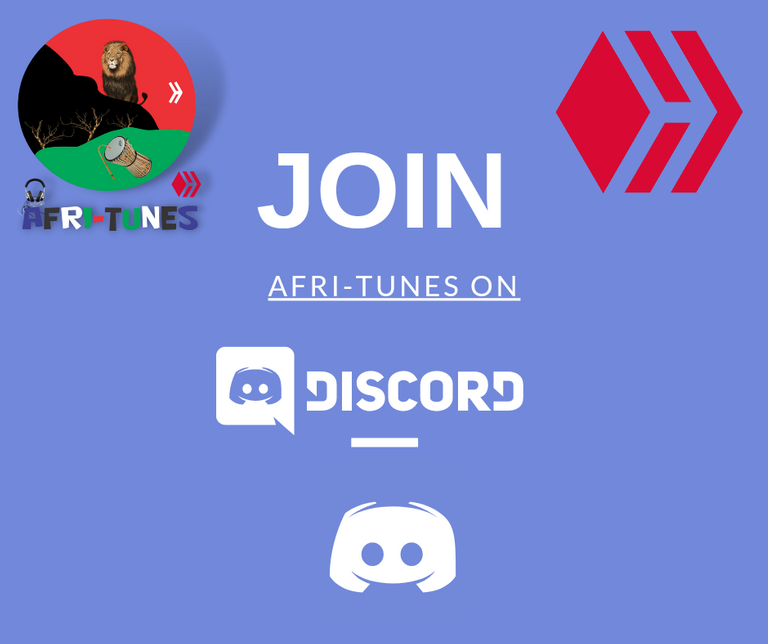 Click on the image above to join Afri-tunes Discord Channel
---

---
APPRECIATION
---
We appreciate the @music-community team, Beatzchain Community team (through @polarmystro), ReggaeJAHM Community team (through @dmilliz) the @threespeak team, the @ocd team, @recording-box and all those who support this project in one way or the other.
---
We hope to receive more collaboration, support and sponsorship in order to facilitate the growth of this project.
---
We also appreciate all who participated in week 13 and all our supporters.
Let's Spread the love, the calmness, the smiles, the culture, the songs and the dance associated with African tunes.

---
If you love this project do well to comment, reblog, upvote, tag one or two people and support us in any way.
---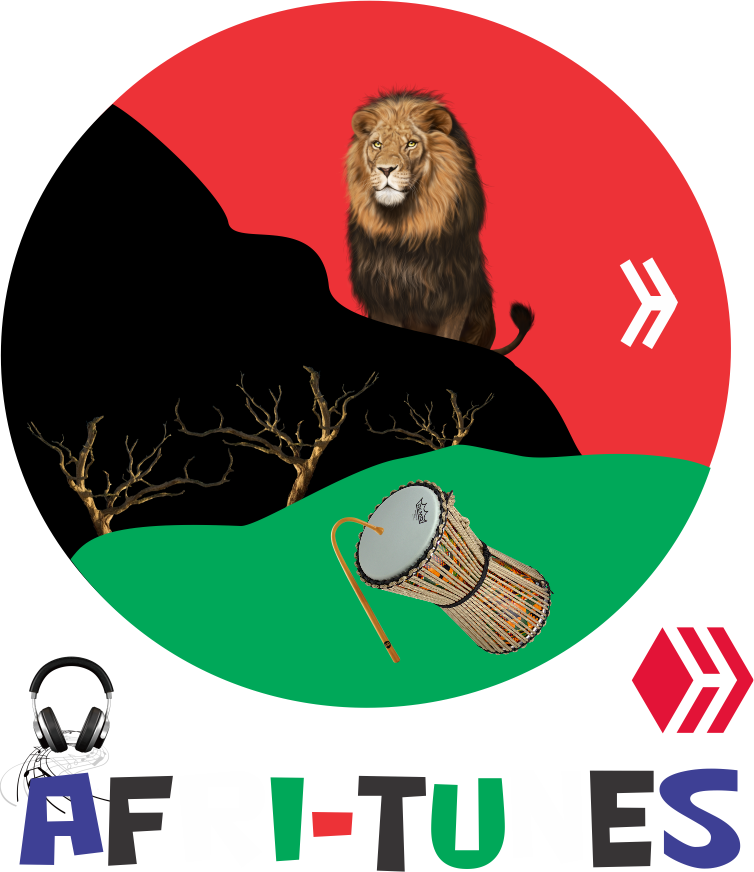 ---
▶️ 3Speak