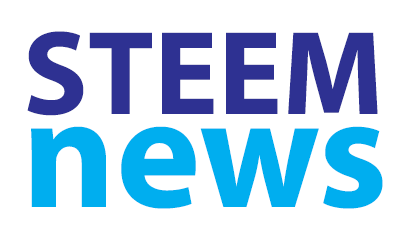 Haveyoubeenhere, a new social app for travellers announced.
Guest Comments on Steem are here, APX STEEM - EOS Gateway announced, and Splinterlands : Untamed realease date revealed.
And there is news and discussion about Steem Power Up Day #8, SteemPeak v2.1, Steem-Engine v2.0, the SteemLeo Dashboard, JAHM Stake & Stay Tokens, TripleA curation, and a new Steem course on Udemy...
---
---
1. Haveyoubeenhere - new social app for travellers
Developer of SteemitWorldMap @martibis has announced a new social media app for travellers - Haveyoubeenhere.
The app allows for easy login using a Facebook login or Steemconnect. As well as creating posts the app includes new elements such as Waypoints, Tripview and Mapview...
The project has submitted a proposal to the SPS for support...
---
---
2. Guest Comments on Steem are here
Developer @cadawg has made his second major release in a week with the announcement of a new dapp to allow guest comments on Steem...
---
---
3. APX STEEM - EOS Gateway
The APPICS team have announced that the APX token is now tradeable for EOS on Newdex, the world's leading decentralized exchange.
APPICS is built on a Dual-Blockchain solution with both EOS and Steem - that means that both EOS-based APX tokens and Steem-based APX tokens exist.
Steem-based APX tokens are tradable on steem-engine.com, while EOS-based tokens are tradable on newdex.io.
APX tokens can be switched from STEEM to EOS and from EOS to STEEM through our custom gateway...
---
---
4. Splinterlands : Untamed release date - 30 November
@steemmonsters have posted that the planned release date for 'Splinterlands : Untamed' will be shortly after the end of the current ranked play season on 30 November...
---
---
5. Steem Power Up Day #8 - 1 December.
Organiser @streetstyle has posted a reminder about the upcoming Steem Power Up Day #8 on 1 December.
There is over 12,500 SP in prizes...
---
---
6. SteemPeak v2.1 - Burn Promotion System Improvements
SteemPeak has released a new version v2.1 with improvements to the burn promotion system...
---
---
7. Steem-Engine v2.0 releasead
Developer @beggars has released the beta version of the new Steem-Engine v2.0.
The beta will run for 2 weeks. It is available at https://next.steem-engine.com ...
---
---
8. The SteemLeo Dashboard
@steem.leo has launched a new Dashboard for users of steemleo.com bringing together all the key information in one place...
To check out how the LEO tokens are performing check out the recent charts from @bluerobo...
---
---
9. Earn your Jamaican holiday with ReggaeSteem
@reggaesteem has posted details about the JAHM Stake & Stay Token that can be redeemed for a vacation package in Jamaica...
The JAHM Token, @ReggaeSteem's token, will be upgraded to Proof Of Stake (PoS) on 3 January 2020...
---
---
10. TripleA curation changes
@triple.aaa, the Steem movie and TV show review site, is making changes to its manual curation...
---
---
11. New Steem course on Udemy
@spectrumecons has posted details of an upcoming Steem Ecosystem course he will be launching soon on Udemy.
The course will have 56 units and over 12 hours of video content, and will be free of charge to encourage onboarding to Steem...
---
---
(change on previous day in brackets // n/c = no change)
Follow @penguinpablo, @steem-data & @eforucom for more statistics.
---
---
Visit the Steem Meetups & Events Calendar for a full list of meetups coming up...
---
---
This is #228 (18 Nov '19) of this daily news service.
---
---
[ graphics by @pennsif ]