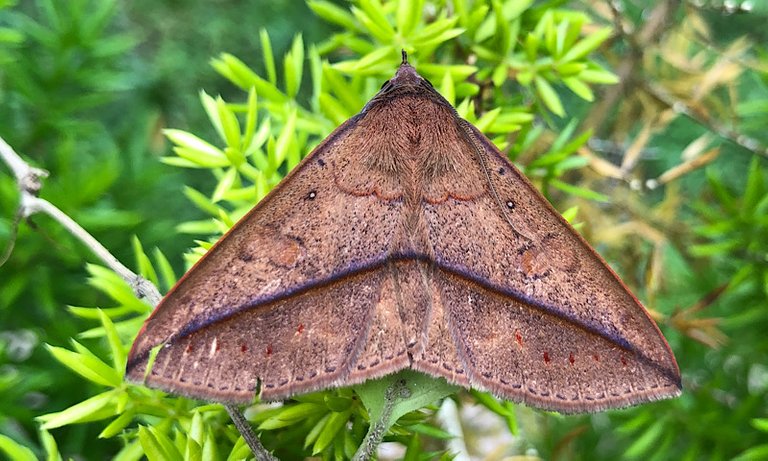 Hi friends of insects 🙏🏻😊 today I sleep in the hammock near the trees, I hear the sound something near myself. I wonder what is that?
Then I woke up and I looking everywhere near me. After I saw it's a moth, it's flying and stopping. I never to see it before, and at first I think it's a dead leaf 🍁.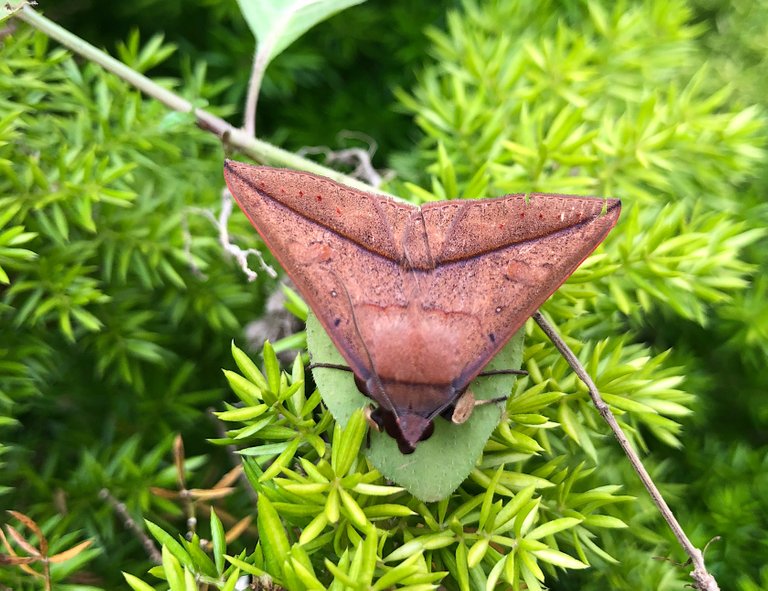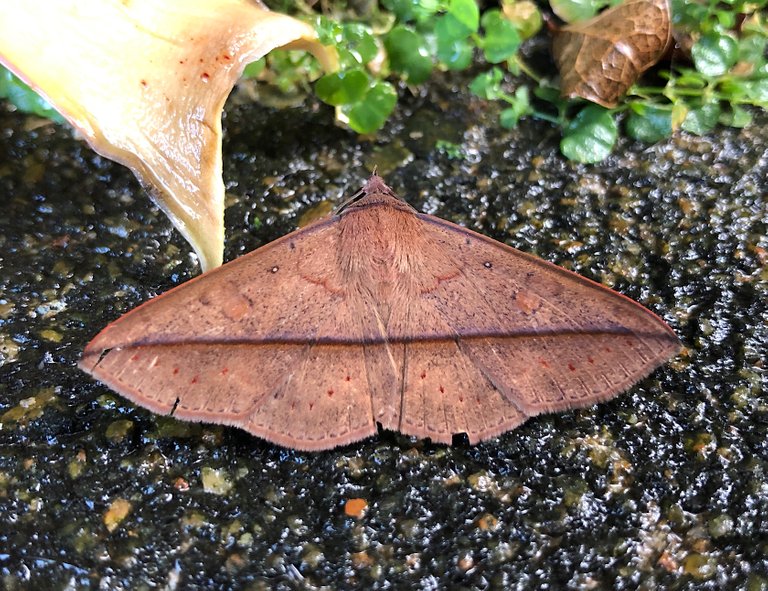 I learn about this moth in my Seek iOS app,it says this moth is a Ugia, and there are many different colors of it, but the body looks like the same.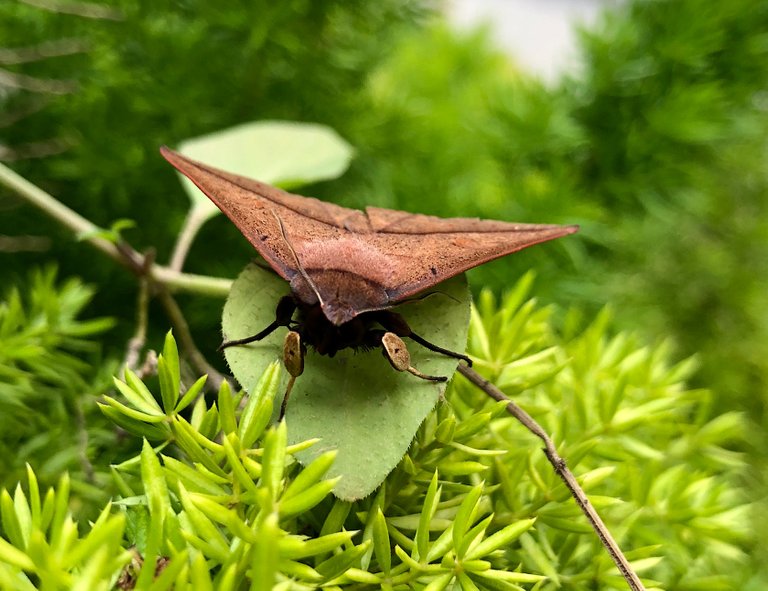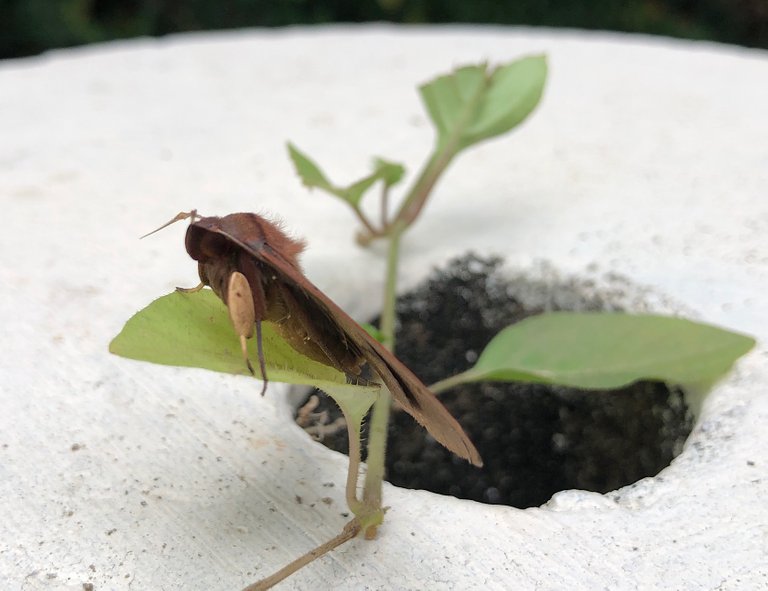 Its legs are not the same as other moths. I see so many butterflies and moths here in Suriname, but I never saw legs like this. Its body is really interesting.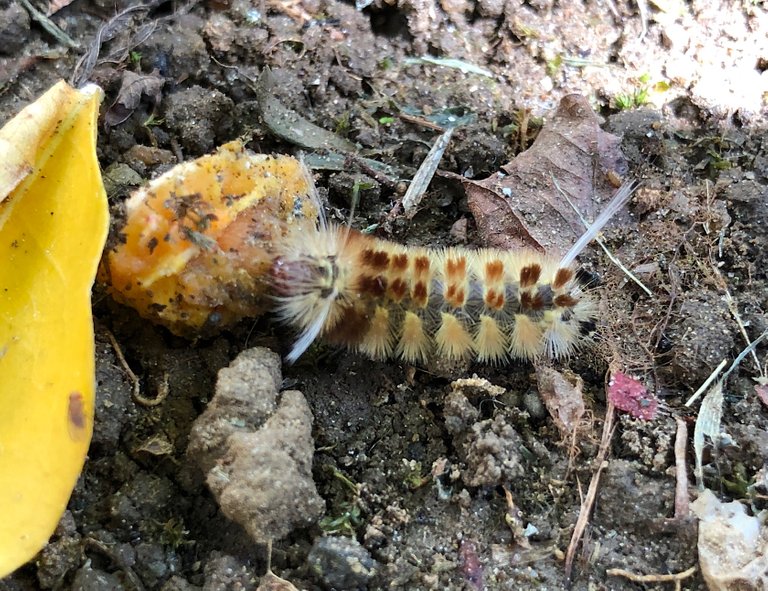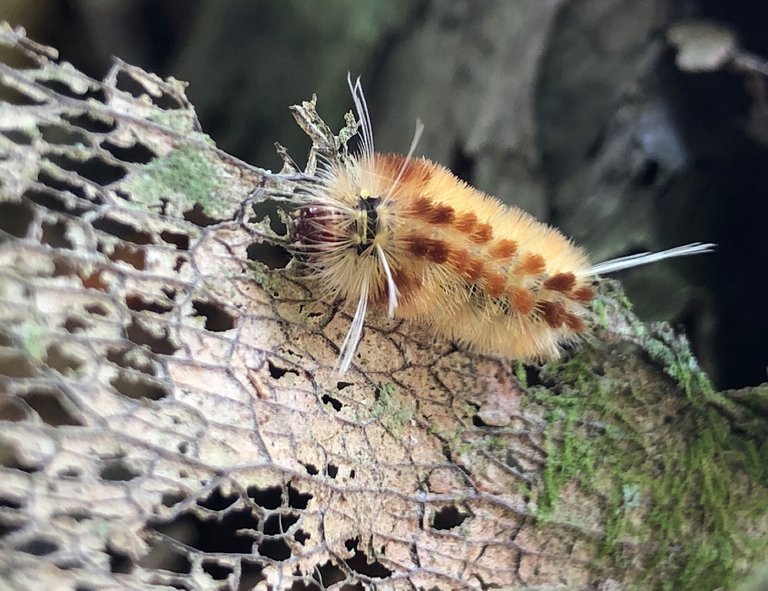 This worm looks like a bottle brush. I hope you are all well, have a nice weekend to everyone.

🙏 THANKS FOR READING 🙏
If you enjoyed this post, please upvote and reblog.