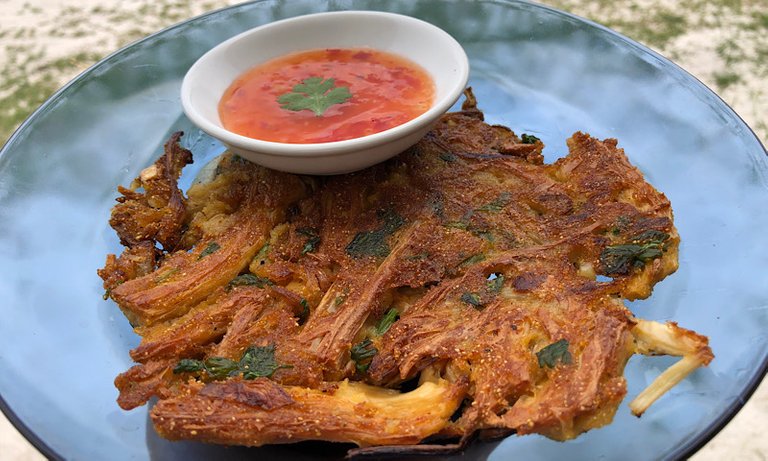 I would like to make corn recipe for Hive Top Chef and join with everyone, but I still not have fresh corn to make recipe today. I would to make popcorn but this recipe is easy and I think everybody knows how to make it. This morning I tried to look in Chinese store again but they had only canned corn.
I don't want to buy it for cooking because it's not delicious like fresh corn. I thought I can't make an entry to Hive Top Chef for this week again. But when I started to cook for lunch I saw we had cornmeal, dried bean curd skin, and so many dried lily flowers we bought from the city this weekend. So I have an idea to make this and share with everyone now.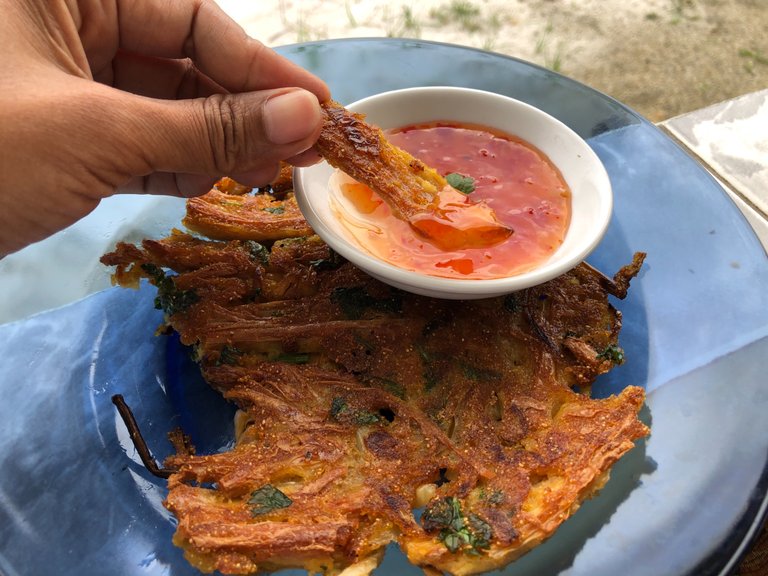 I am not so sure that's a good idea because not have fresh corn to make recipe but I would like to did it with what I have.

👩‍🍳 Bean Curd Skin & Dried Lily Flower Fritters (Ital) Recipe 🔪
វិធីធ្វើបំពងពពុះសណ្ដែកជាមួយម្សៅពោតម្ហូបបួស

Ingredients
1/2 cup cornmeal
3 tbsp rice flour
1/2 tsp paprika
1/4 black pepper
2 cloves garlic
1/2 tsp salt
1 tbsp soy sauce
1/2 cup water
70g dried tofu
50 of dried lily flowers
1 sprig fresh coriander
1 onion
Soak dried tofu and dried lily flowers in the water until soft, and then remove it from the water. If you would like to do it faster, you need to soak it in hot water.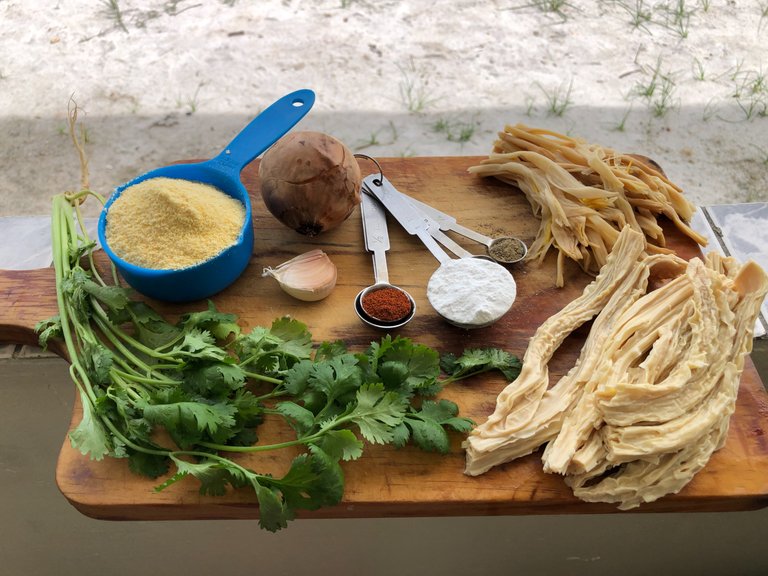 I cut them like that.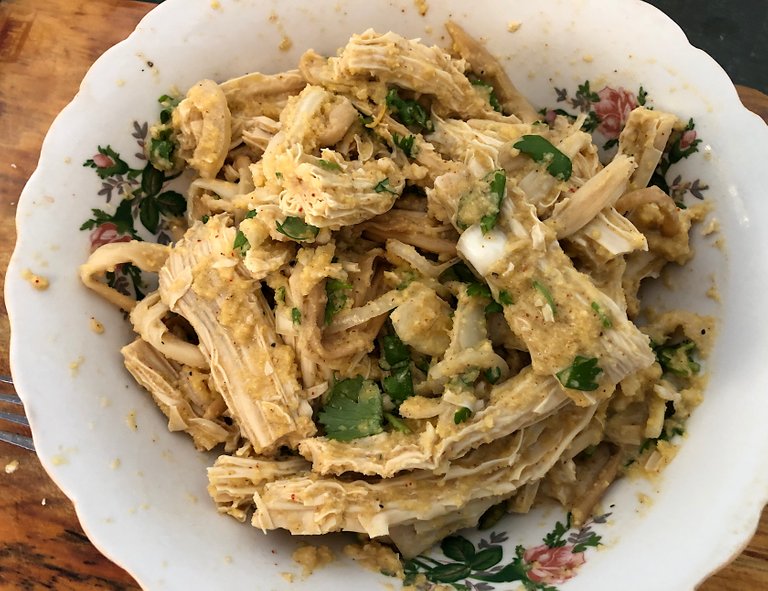 Take a bowl and put cornmeal, rice flour, salt, black pepper, paprika and stir them. Then pour water and soy sauce stir it very well.
Then put coriander, onion, dried tofu, dried lily flowers, and mix it together very well.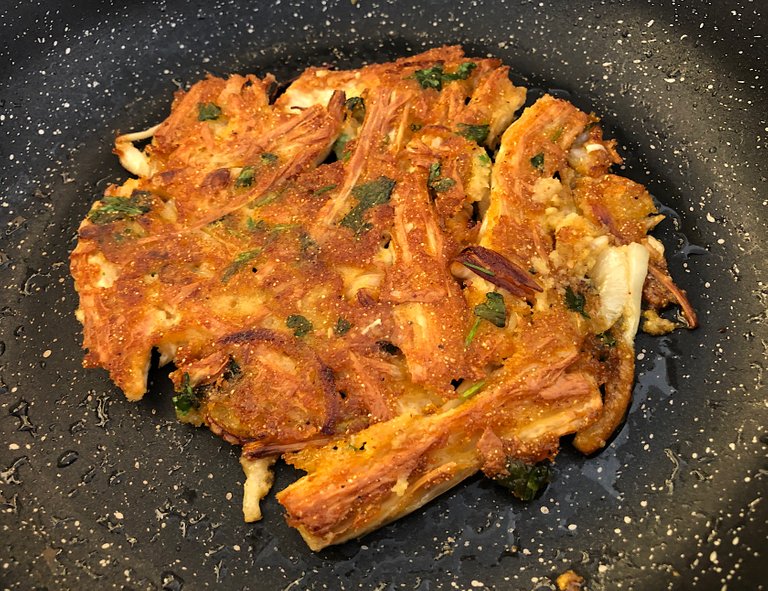 After fried it until brown.
It was delicious. Now I have a new recipe for my family. Have a nice day 😊.

🙏 THANKS FOR READING 🙏
If you enjoyed this post, please upvote and reblog.