---
Hive music festival already in a new week for another entry from different musicians and artiste to come in and show what they have got in stock to show the world, and now we are already at week 48 and also round of 3, so for me the song which I will be doing today is titled When I'm gone by Anna Kendrick, I have been able to hear this song while I was still in my secondary school days and this is to say that the song has been long be produced, It is also used with cup anytime the song is been rendered, like a cup is been used as a means of drumming because there is a special way of doing the cup.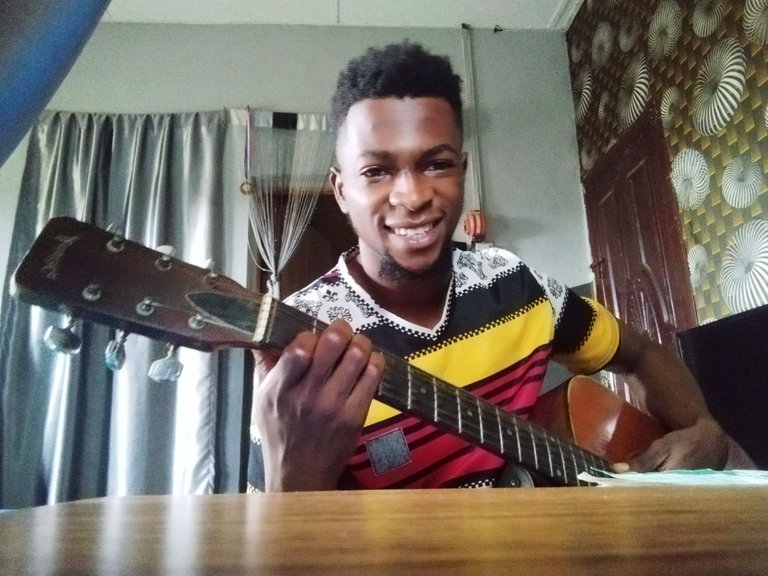 But today while i was trying to make the video i thought of using the cup as a beat for my entry but i will be playing the guitar and also it wont be very full without an accompaniment so i decided to ped the cup as a beat and use the guitar alone then with my voice. What is this song really talking about when it says you gonna miss me when I'm gone. it is like valuing what you have when they are available and when you can still see them around.
For instant, two people who use to do things together and are so fond of each other, then all of a sudden, one of them travelled for a long period of time, they will surely miss each other when they remember things they use to do together when they were around but not anymore because they are not together just dwelling on the memories which they made together. i picked the song as my preferred for the week because I ham missing some one who we use to do things together then but distance has made us not been able to contact, remembering those things we use to do together. surely missing the person while she is gone.
i hope you enjoy while you watch the video.
Lyrics
Source
I've got my ticket for the long way 'round
Two bottle whiskey for the way
And I sure would like some sweet company
And I'm leaving tomorrow. What'd you say?
When I'm gone, when I'm gone
You're gonna miss me when I'm gone
You're gonna miss me by my hair
You're gonna miss me everywhere, oh
You're gonna miss me when I'm gone
When I'm gone, when I'm gone
You're gonna miss me when I'm gone
You're gonna miss me by my walk
You're gonna miss me by my talk, oh
You're gonna miss me when I'm gone
I've got my ticket for the long way 'round
The one with the prettiest of views
It's got mountains, it's got rivers
It's got sights to give you shivers
But it sure would be prettier with you
Spanish
Hive festival de música ya en una nueva semana para otra entrada de diferentes músicos y artiste para entrar y mostrar lo que tienen en stock para mostrar al mundo, y ahora ya estamos en la semana 48 y también ronda de 3, así que para mí la canción que voy a hacer hoy se titula Cuando me haya ido por Anna Kendrick, He sido capaz de escuchar esta canción mientras yo estaba todavía en mis días de escuela secundaria y esto es para decir que la canción ha sido durante mucho tiempo ser producido, También se utiliza con la taza cada vez que la canción se ha prestado, como una taza se ha utilizado como un medio de tambores porque hay una manera especial de hacer la copa.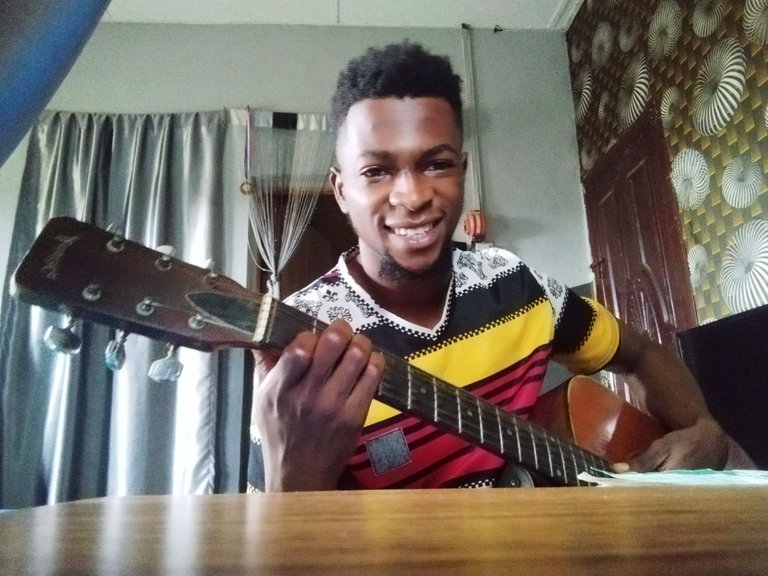 Pero hoy, mientras yo estaba tratando de hacer el video pensé en usar la copa como un ritmo para mi entrada, pero voy a estar tocando la guitarra y también no va a ser muy completo sin un acompañamiento así que decidí ped la copa como un ritmo y el uso de la guitarra solo entonces con mi voz. De qué habla realmente esta canción cuando dice que me echarás de menos cuando me haya ido. Es como valorar lo que tienes cuando están disponibles y cuando aún puedes verlos cerca.
Por ejemplo, dos personas que suelen hacer cosas juntas y se quieren mucho, y de repente una de ellas viaja durante un largo periodo de tiempo, seguro que se echan de menos cuando recuerdan las cosas que solían hacer juntas cuando estaban cerca, pero ya no porque no están juntas, solo se quedan con los recuerdos que hicieron juntas. he elegido la canción como mi preferida de la semana porque echo de menos a alguien con quien solíamos hacer cosas juntas, pero la distancia ha hecho que no podamos contactar, recordando esas cosas que solíamos hacer juntas. seguro que echo de menos a esa persona cuando no está.
espero que disfruten viendo el video.
Letra
fuente
Tengo mi billete para la vuelta larga
Dos botellas de whisky para el camino
Y me gustaría tener una dulce compañía
Y me voy mañana ¿Qué has dicho?
Cuando me vaya, cuando me vaya
Me vas a extrañar cuando me vaya
Me vas a extrañar por mi cabello
Me vas a extrañar en todas partes, oh
Me vas a extrañar cuando me vaya
Cuando me haya ido, cuando me haya ido
Me vas a extrañar cuando me vaya
Me vas a extrañar por mi caminar
Me vas a extrañar por mi forma de hablar, oh
Me vas a extrañar cuando me vaya
Tengo mi billete para la vuelta larga
El que tiene las vistas más bonitas
Tiene montañas, tiene ríos
Tiene vistas que te dan escalofríos
Pero seguro que sería más bonito contigo