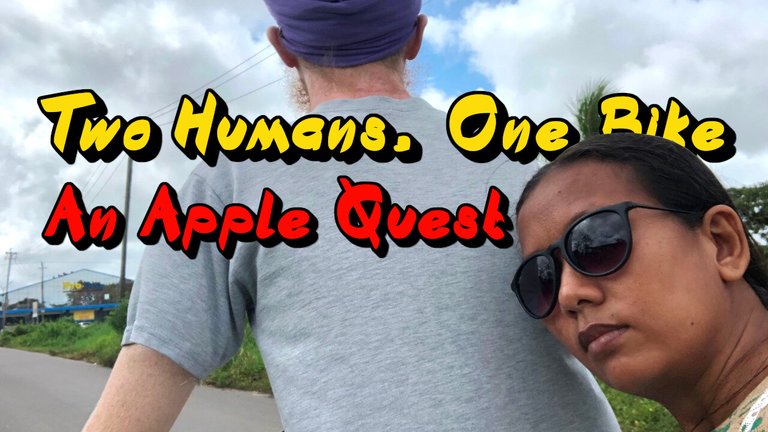 ---
A kind Hiver recently gifted Srey-Yuu with some HBD earmarked for fresh apples, so @sreypov and I set off in search of apples, an exotic fruit for us here in tropical Suriname.

👳👩 Two Humans, One Bike 🚲
🍎 An Apple Quest In Suriname 🍎

     Legendary Hiver @carolynstahl generously gifted the @KidSisters with 20 HBD after learning Srey-Yuu had a hankering for apples, a rare treat here for the @KidSisters, but something they miss very much from our time in Ecuador.
     Looking for a reason to leave the house, Pov and I set off on one bike, a way we have traveled for many years. Traveling like this allows us to maintain a conversation while cycling, something not possible when riding two separate bikes.
     We are bored to death here in Suriname, and at least a bicycle ride can be turned into an adventure with a little can-do attitude and a goal, in this case, apples.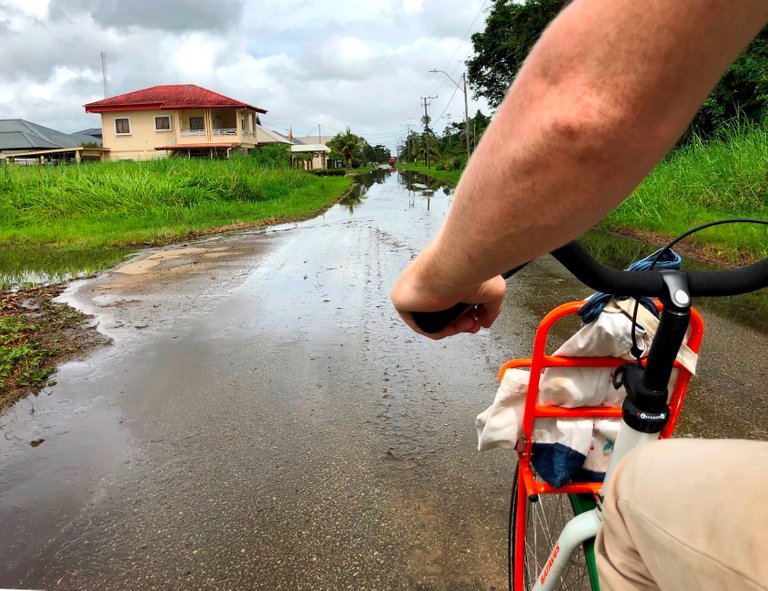 Shortly after leaving the house, we realized 4 days of rain had left most streets underwater, but that wasn't going to deter us from adventure.
     We eventually got out to some higher ground to finish the commute, all along the way engaging in witty banter and regretting all the unpicked fruit we saw.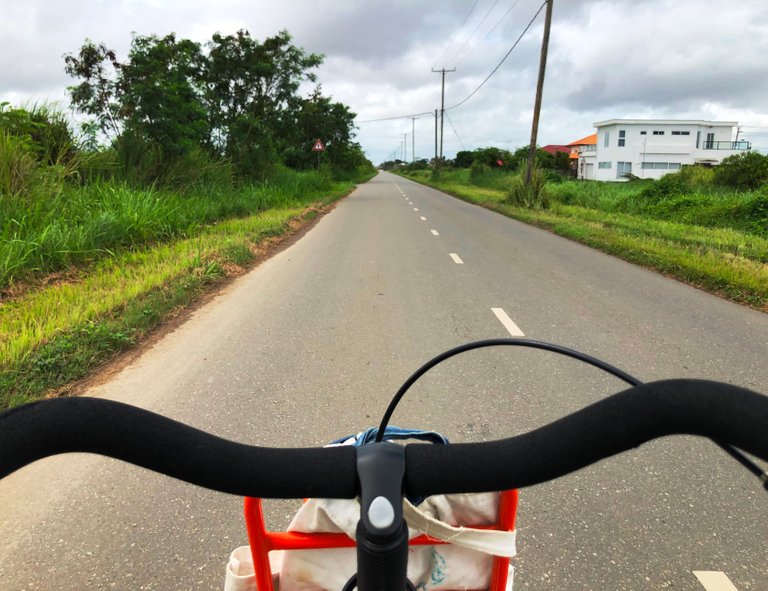 We passed the US Embassy, a building I now see several times a week, and an ironic reminder that the reason we are stranded is political and not a lack of skill or desire to succeed on our part.
     And finally we arrived at a massive Chinese supermarket and construction supply store, a very weird combo, but I won't refuse better prices wherever they may be. We purchased 10 apples for the @KidSisters, as well as some other odds and ends, and we were back on the road homeward bound.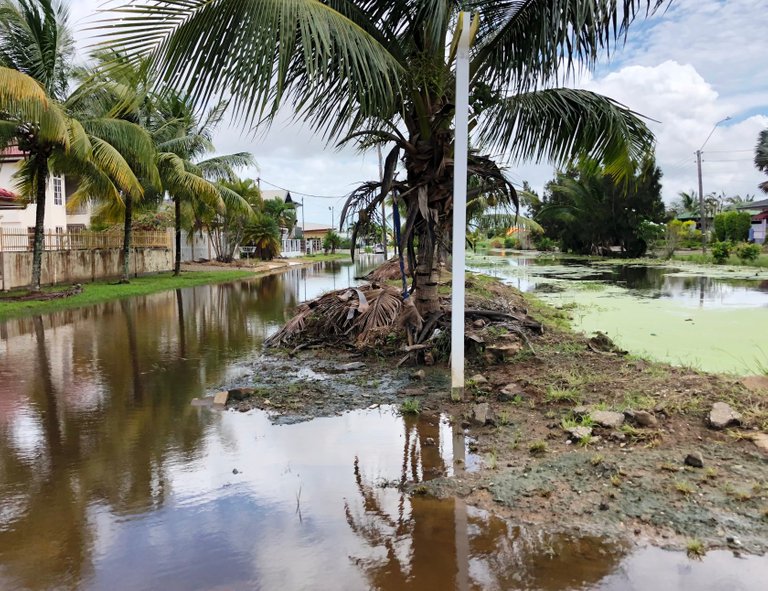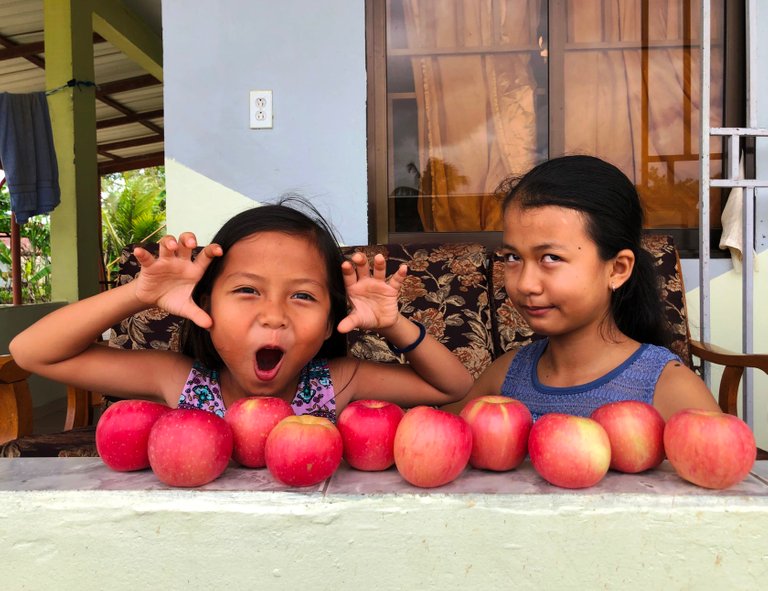 After arriving home somewhat dry, we are reminded what we struggle for in the eyes of our daughters. Some kids want the latest fashion trends or violent video games, but our daughters love the simple things of life, and I am thankful they keep me grounded and focused on what matters in this time.
     Big thanks to @carolynstahl for sponsoring these smiles!!

🙏 THANKS FOR READING 🙏
If you enjoyed this post, please upvote and reblog.
CLICK HERE TO JOIN HIVE AND START EARNING CRYPTO LIKE US

---
▶️ 3Speak