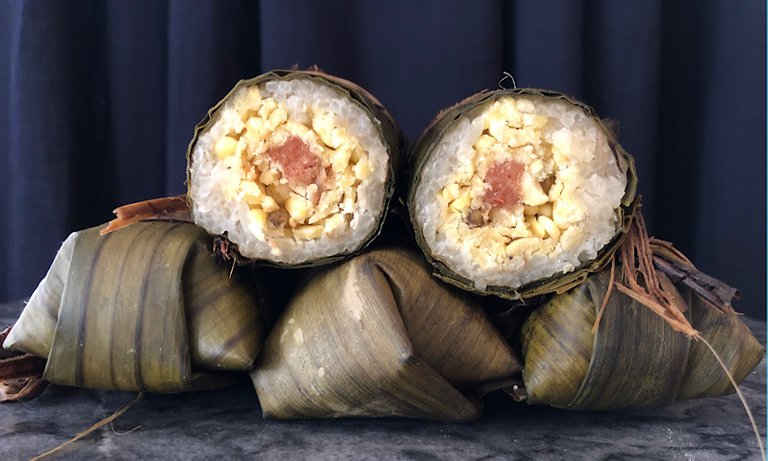 Hello everybody, I was very tired after I made Num Ansom yesterday. We usually make these cakes during the Pchum Ben holiday, or when we get married too. Normally, when we make this cake we make so many of them. Some families make 50 kilos of sticky rice but before my family made 10 kilos to 15 kilos.
It's very hard if we make them alone. When we make this cake it's a full and busy day for a family. I have made this cake since I was 11-12 years old because I love to help my mom and my sister to make it during the Pchum Ben holiday.
I made these cakes alone because my husband is busy with his job and he doesn't know how to make them also. I want share this recipe for the @LotusShares Plant Power Cooking Challenge | Week #2 and with you all. Normally, this cake is made with bacon, and Khmer Muslims make it with beef. I am Ital chef, so I make my special Ital style.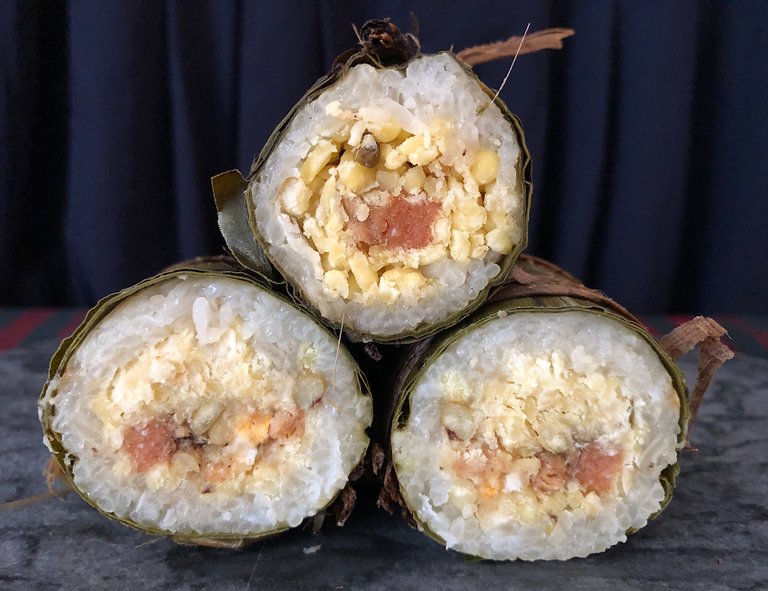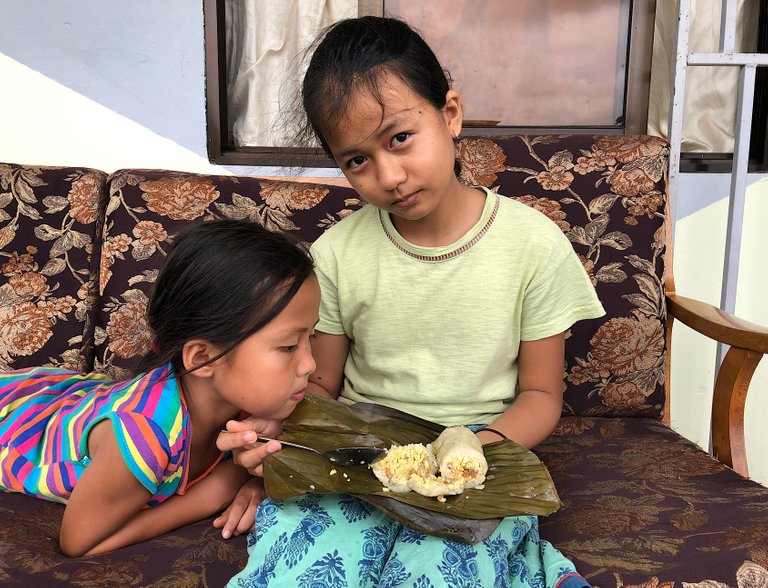 👩‍🍳 Sticky Rice Mung Bean Cakes (Ital) Recipe 🔪
វិធីធ្វើនំអន្សមបួស

Ingredients
3 cups sticky rice
250g split mung dal
1 cup coconut milk
1/2 cup coconut meat
1 tbsp brown sugar
2 tsp salt
3 tbsps olive oil
1 tbsp black pepper
3 cloves garlic
1/2 cup soy chunks
a little vegan shrimp paste
8 vegan shrimp
banana leaves or plantain leaves
dead banana leaf strings
I cut them small, then I crush garlic with 1 tsp salt and pepper well. After I add paste, olive oil and mixed up. Then I keep it for 15 minutes.
Soak sticky rice more than two hours in the water. After wash it two or three times. Then pour coconut milk in the pan and add 1 tsp salt, sugar and coconut meat, then stir it a little. Then put sticky rice and stir-fry until it looks like not have water. Some people not use coconut because it's more easy more, just soak and clean, then add salt, sugar, and mix it up.
Soak mung beans in hot water for one hour. After wash them until shells are removed from the water. If you have mung bean with no shell it's okay too, just soak it in the water three or four hours and wash two or three times it's ready.
I clean banana leaves and cut for size I need to make it, but my banana leaves were short so I need to cut it like small also. I have all ingredients to make num ansom now.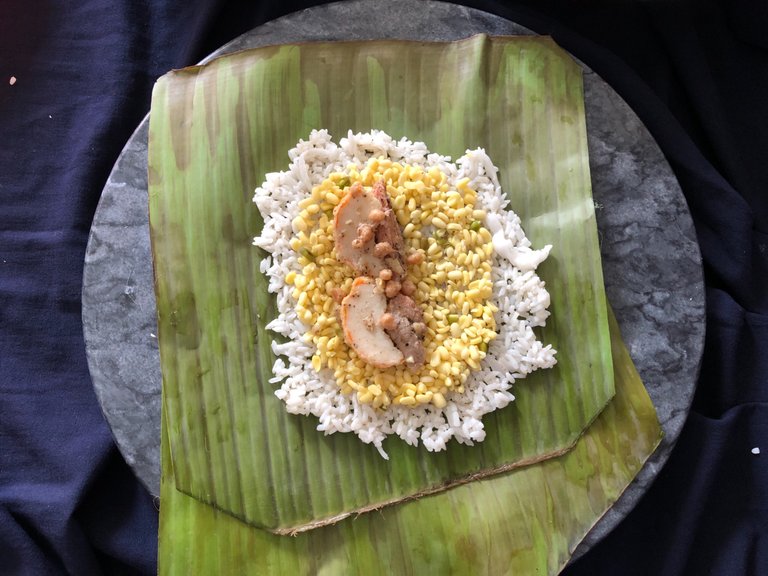 I took two banana leaves and I took two spoons of sticky rice, then I put it on the banana leaves and I spread thin.
Then I took one spoon of beans and put on the rice as I like. Then I put one spoon of vegan shrimp paste, vegan shrimp and a little soy chunks on it.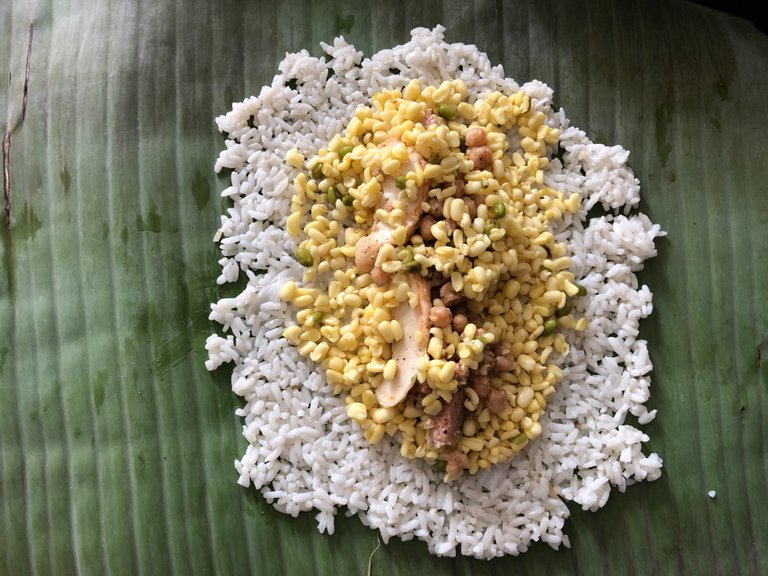 Then I put a little mung dal in it and close it.
I fold the banana leaves on both sides and I tie the stings just like in the pictures I showed. When I do it already I boiled them one hour or until cooked.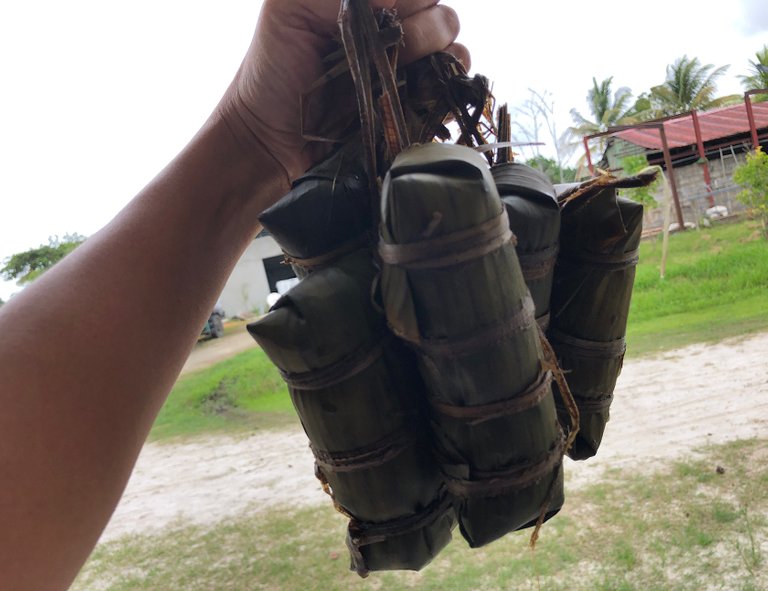 Some people make this cake with two or three cups of sticky rice, but like that it's very big and must boil it a long time.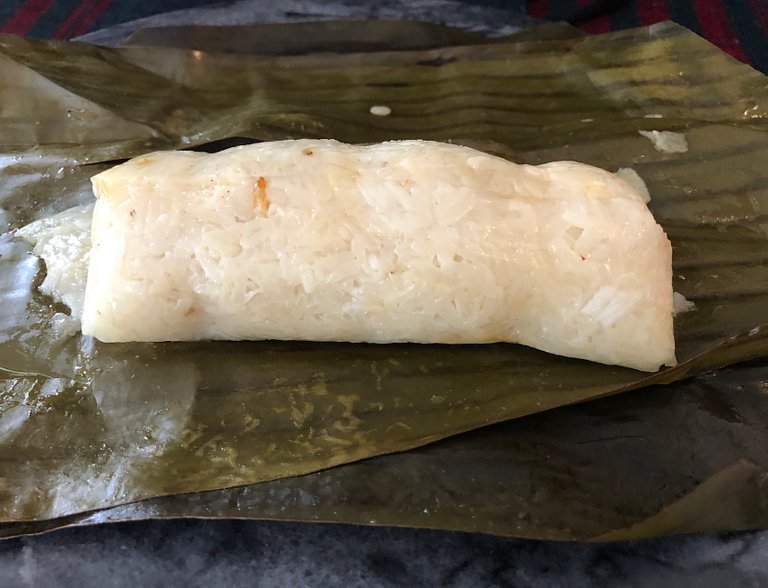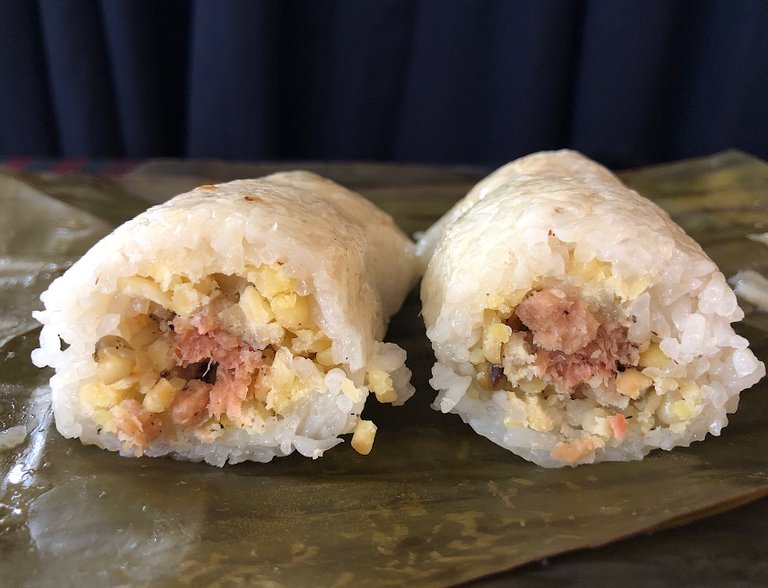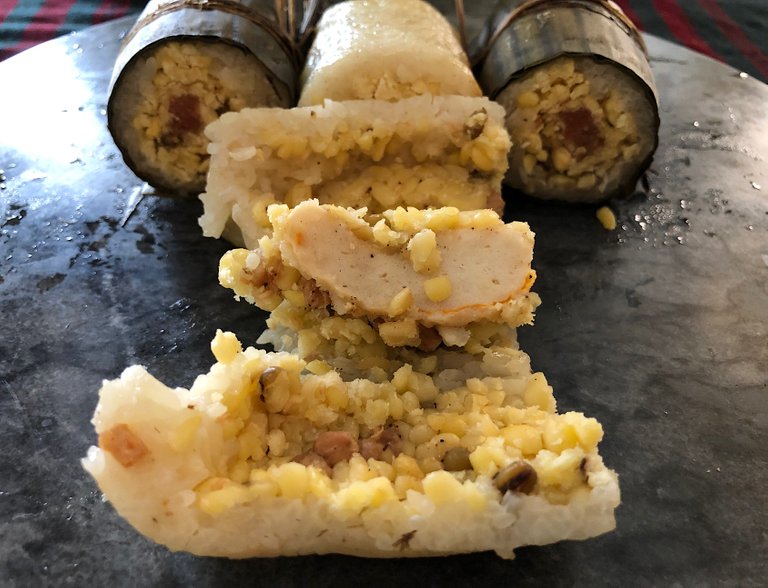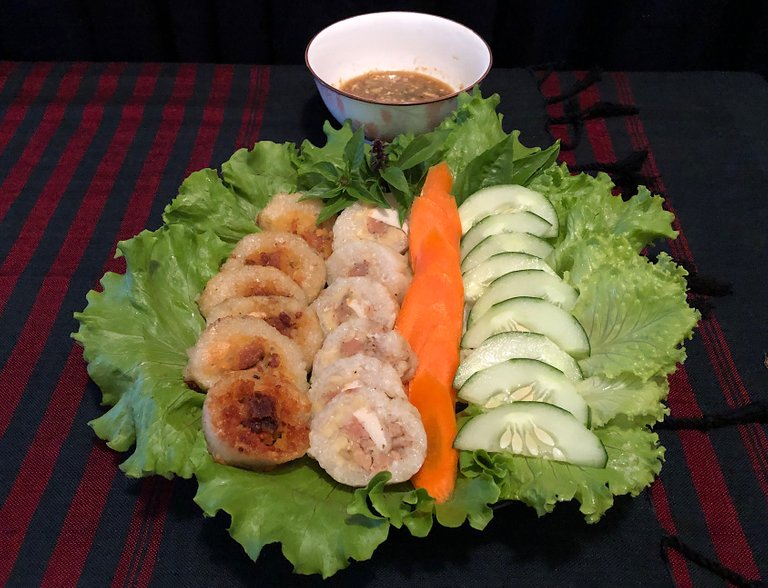 We can eat this cake after we boil it, or we can cut it to fry and eat with sweet sauce, roasted peanuts, lettuce, basil, mint, cucumber, sesbania, swamp spinach, water mimosa and other vegetables. Have a nice day everyone 😊💚.

🙏 THANKS FOR READING 🙏
If you enjoyed this post, please upvote and reblog.
CLICK HERE TO JOIN HIVE AND START EARNING CRYPTO LIKE US

---
Posted on NaturalMedicine.io