Yesterday was Bitcoin Pizza Day - the anniversary of the first Bitcoin transaction. The Breadbakers Community held a lovely challenge, hosted by @akipponn, to make your own pizza at home and create a post about it. Over in ReggaeJahm, it's also Dash Out Sunday!
I've failed miserably with the pizza challenge because I forgot to put the required label with the challenge name, my name and the date 😂. But I did enjoy a wonderful, perfect, home-made pizza. You can find the recipe in this post.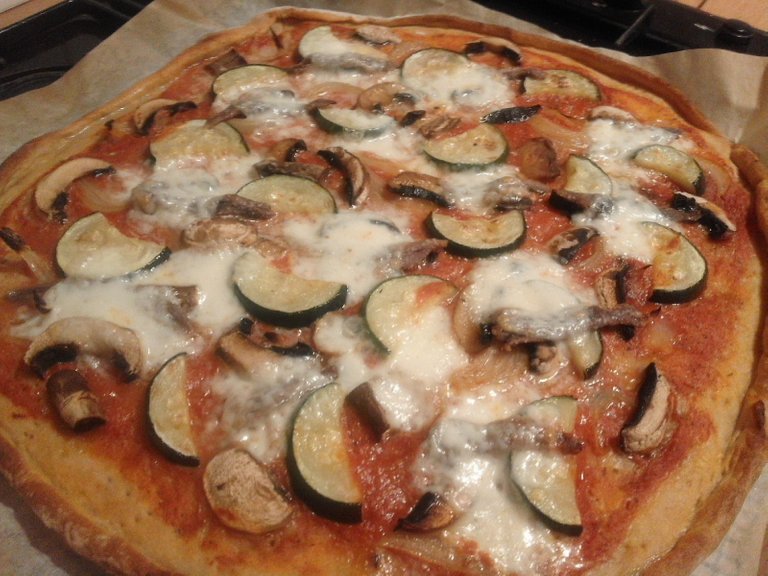 Here's my Bitcoin pizza straight out the oven with a perfect crust.
I started early, actually, I started yesterday because I ran out quickly to the shops to get some mozzarella. It was too late by then to start, so I was up early this morning, mixing a simple dough, just flour, water, a little yeast and salt.
It's a dough with a long slow rise, gently doing its thing over three or four hours, with a little turning and folding every hour or so. After the first mix, before you put the dough to rise, you add a tablespoon of olive oil to the bowl and sit the dough on top.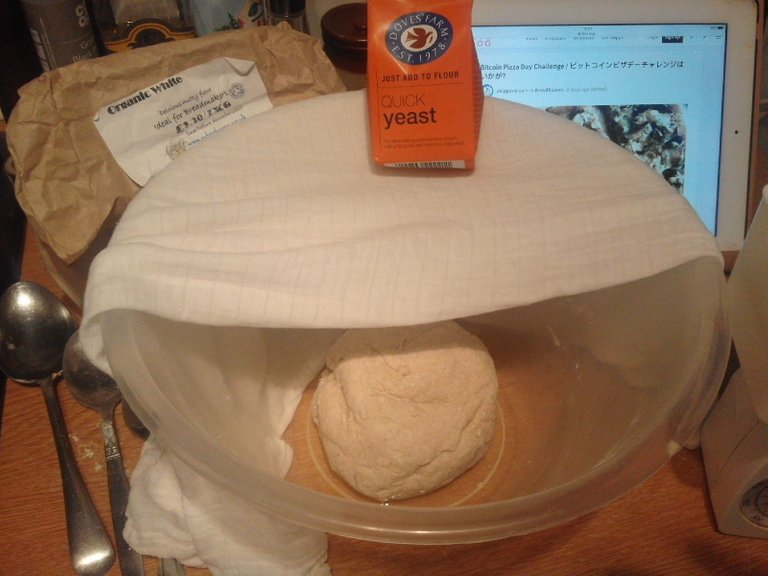 Here's my dough after mixing together the ingredients and before the first rise. You can just see the slick of olive oil in the bottom of the bowl.
I thought the oil was to stop the dough sticking to the bowl, but it also gets incorporated into the dough each time you turn and fold it. As you do it, the dough becomes glossier and smoother and more elastic.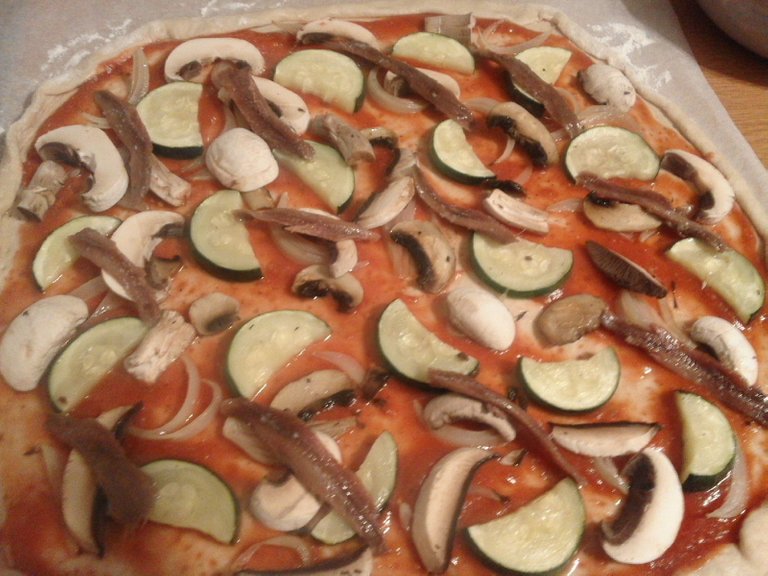 The recipe for the tomato sauce is very tasty and easy to make. Next time I would strain some of the juice before I put the tomatoes in the blender to make a drier sauce. Apart from the cheese, I already had all the toppings in the house: onions, mushrooms, courgettes and anchovies.
I have tried to make pizza before and always been disappointed with the dough, it has been heavy and dull and hard to work. This dough was so easy to work! It was velvety-smooth and so pliable. It made an enormous pizza, and I could have rolled it even more thinly, except that it wouldn't have fitted into the oven!
Next time, I will tear it into three or even four and make long slipper shaped pizzas, I think they will cook even better than this one did. It is very filling - I could only manage two slices (but lunch for the rest of the week)! - and delicious!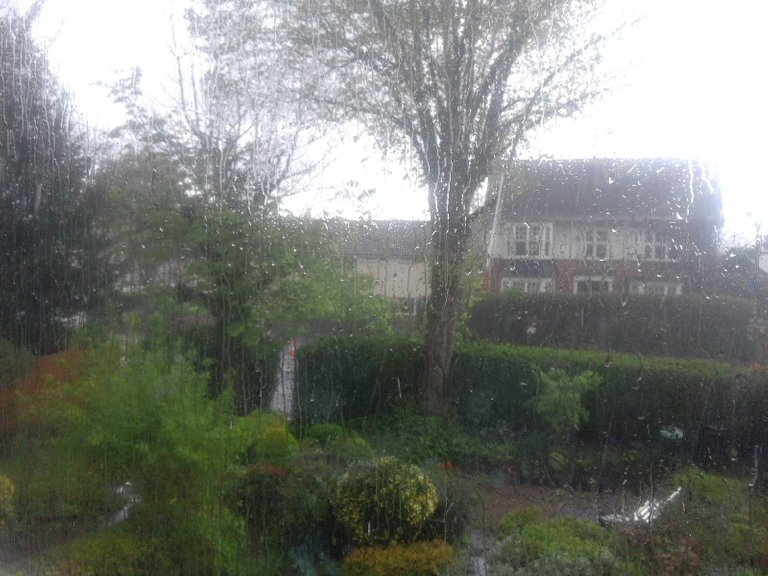 We've had weather like this for about three weeks now. Staying indoors and making pizzas by a warm oven was the perfect way to spend the day.
Thank you for the inspiration @akipponn!