Hello foodies,
I hope you all had a great week.
After evaluating a recent medical report, I've been given clear instructions by a concerned family member (don't try to guess who) to take pictures of what I have for lunch each day as a record of my daily lunch hour eating habits.
Since I'm already obligated to take the pictures for at least a week, I decided to use the opportunity to post a few of them here on the blockchain as well.
I picked up lunch at the convenience store (aka Conbini) and warmed it up in a microwave at work at lunchtime. Do you sometimes do that?
Here are the lunch pictures I took today.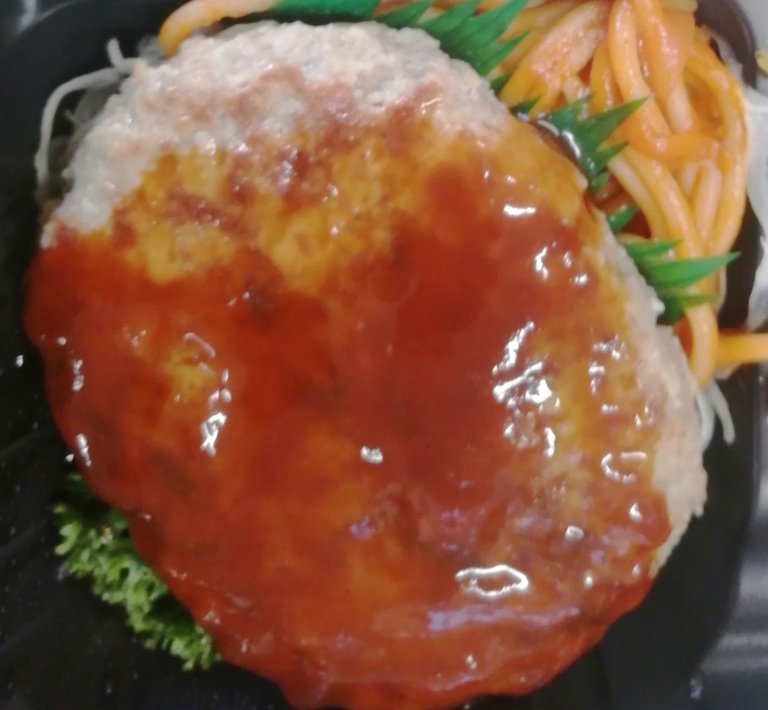 Lemon 🍋 tea, meat steak, burdock root, pickles, spaghetti 🍝 and rice 🍚 sprinkled with furikake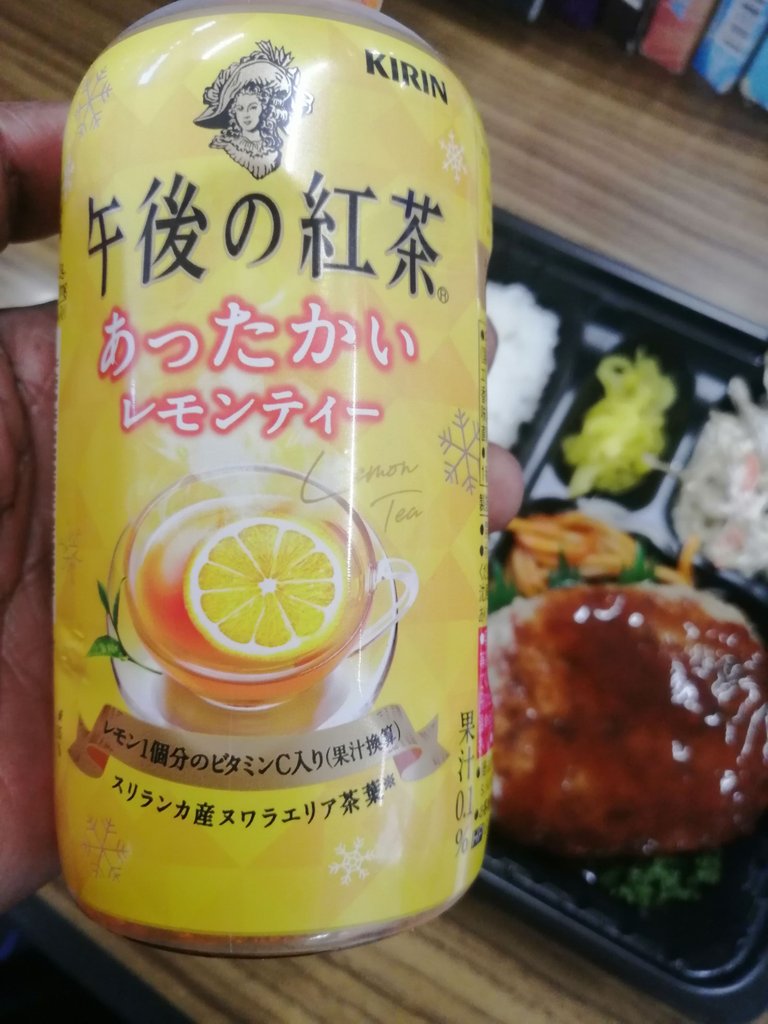 This lemon tea is a bit sweet but it was nice to have something warm to drink on these cold winter days. Here in Japan you can buy warm or cold drinks from vending machines that are basically everywhere.
My Bento Box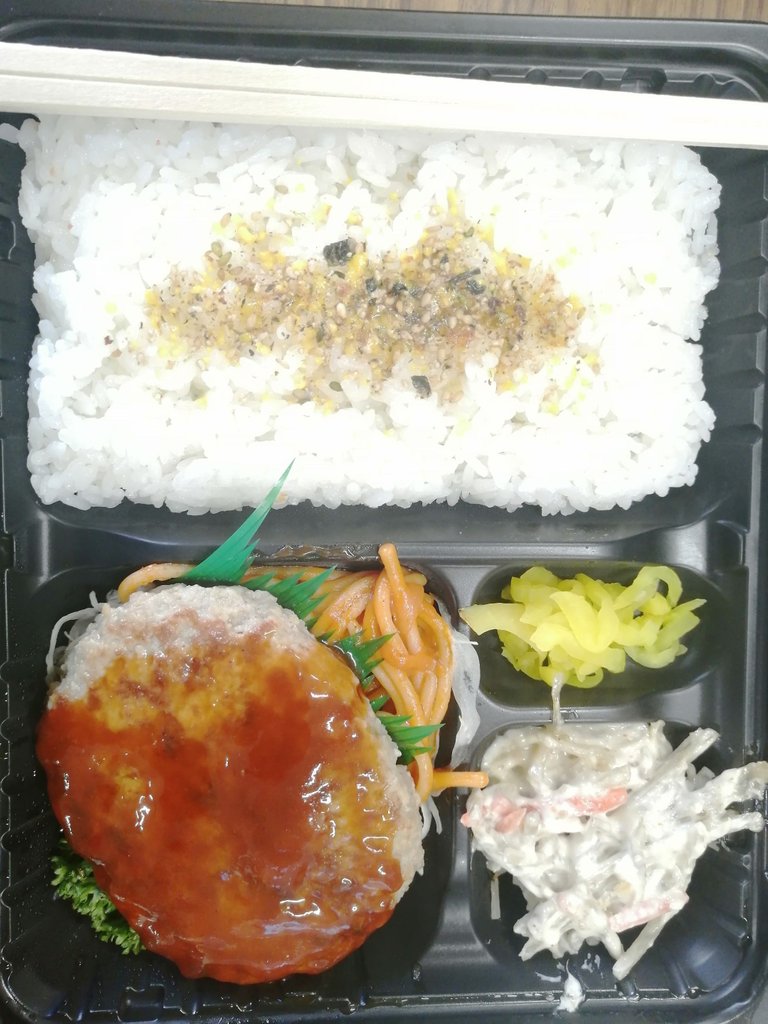 Do you usually make or buy your lunch?
Drop a comment if you wish or just make your own post about it.
Do you eat to live or live to eat?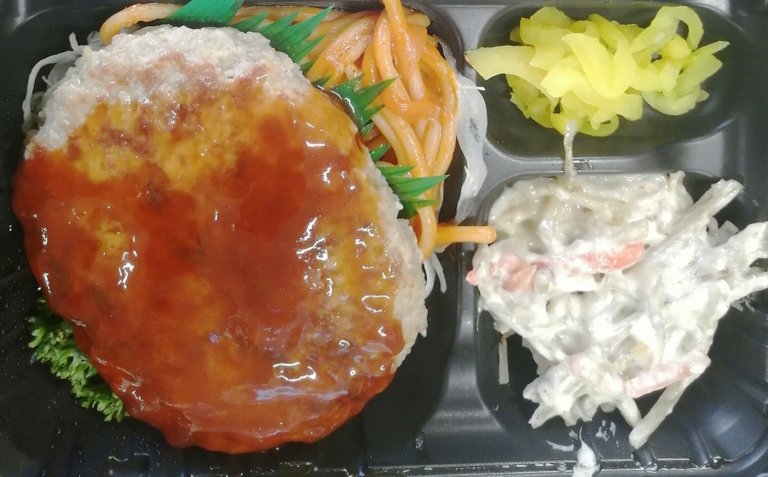 Look ahead
Going forward I hope make even better lunch choices particularly as it relates to reducing my intake of fried or greasy foods.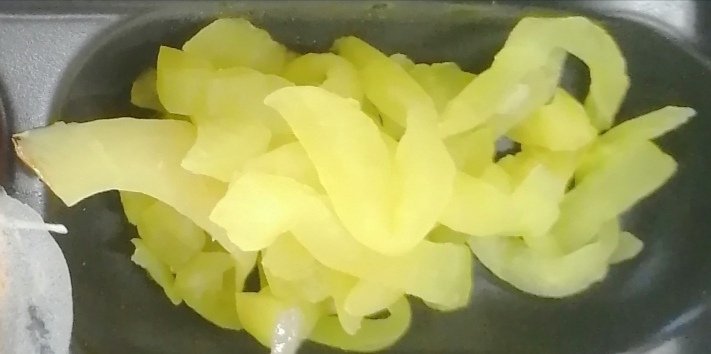 How about you fellow foodies?
Stay connected, stay safe
The pictures used in this post were taken with my android phone.