My family and I went to Medan City at the late of December 2020. We stayed at Cambridge Hotel, which is located at the heart of Medan City on S Parman Street. The Cambridge Hotel is connected fo Cambridge Square Mall. We just could go to the mall through connecting doors on several floors. The most important benefit of staying at the hotel is this connection, in which we could find many restaurants in the mall. We sometime don't need to go outside the area to have lunch or dinner.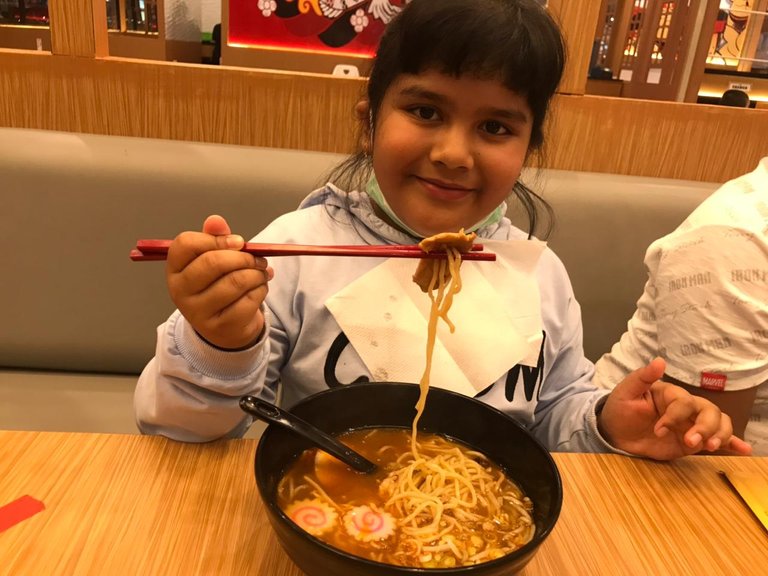 One of restaurant in the mall we've visited to enjoy our dinner is Gokana Ramen & Teppan. It's a famous Japanese Restaurant in Indonesia as the have halal food and for sure, the taste of their menus are suitable for local tongue. Gokana is Japanese language that means "luxury". It's absolutely a great name, and we might experience it when we're there. I confessed the interior design of the restaurant is great and cozy as well as it has also a nice lighting. Everything is well arranged.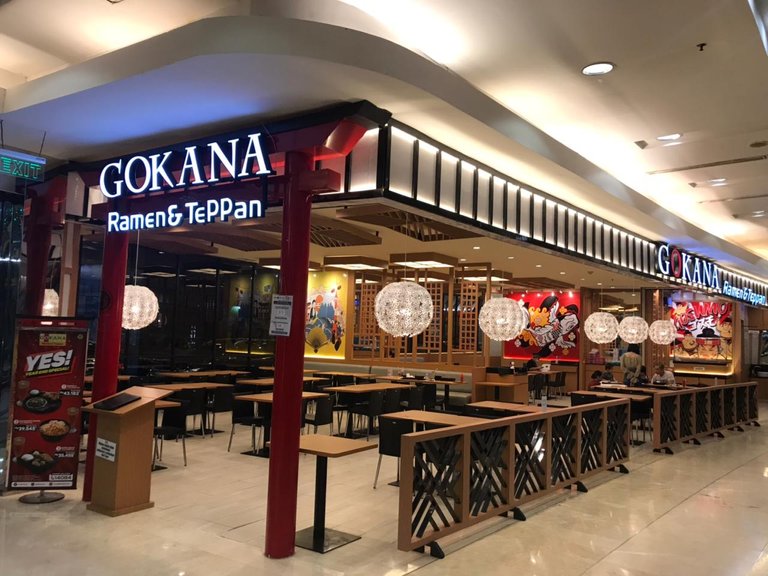 So, we visited the restaurant to have our dinner. It was our first day in Medan. Outing from our room at Cambridge Hotel, we went to the mall via a connecting door on first floor. We were looking around the Cambridge Square Mall. The mall is not that big, but they provide many restaurants including Gokana Ramen & Teppan. After walking around, finally we decided to have our dinner at the Japanese restaurant. You know, there were not many visitors to the restaurant due to pandemic days. We walked inside Gokana Ramen & Teppan, and a waiter welcomed us while guiding us to a perfect table.
We took a seat there, and the waiter came to hand us menu book. There are a lot of dishes for option. I was perusing the menu book and let's take a look to the book. If we like to eat fried rice, we may order yakimeshi. It's a japanese fried rice with some menu option. We may order yakimeshi spicy chicken or ebi tempura.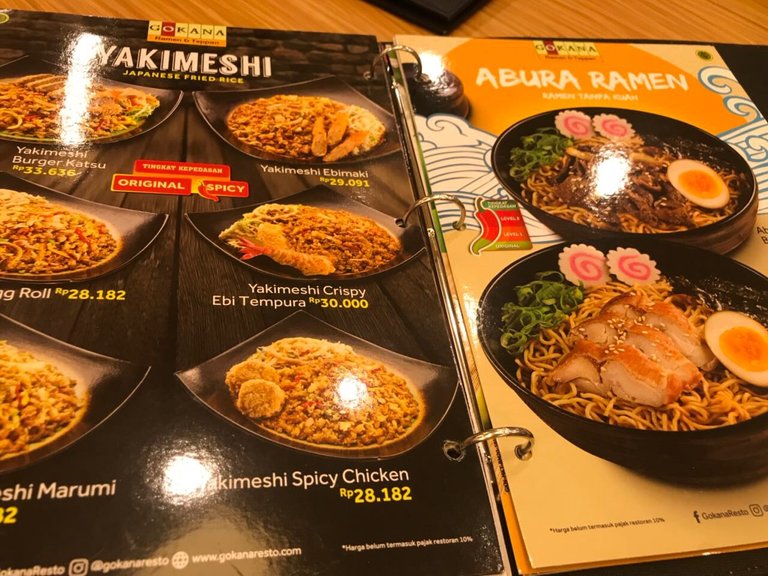 There is a curry rice in the menu list. Frankly, I was surprised because I think curry is only found as Acehnese or Indian foods.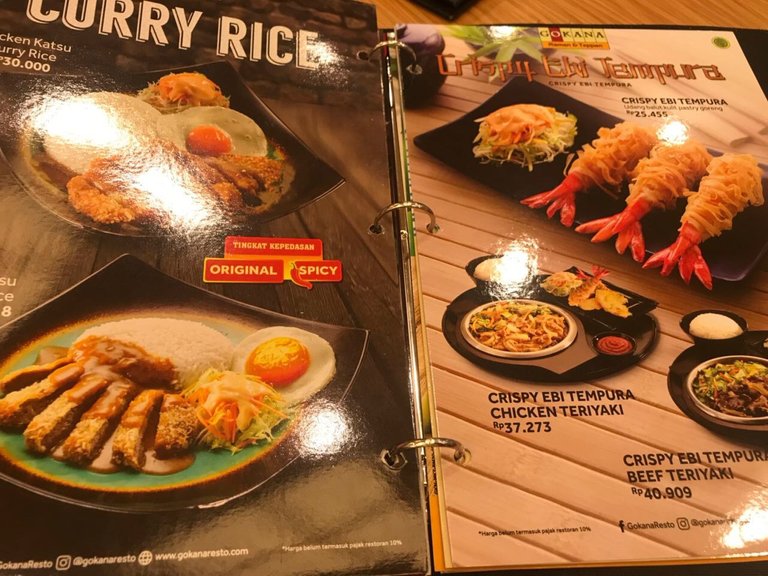 Curry Ramen is ny favorite. It reminded me when I visited Tokyo two years ago. We visited Asakusa, and we had lunch at a Halal Japanese Restaurant: Naritaya. Oh, not only ramen, there is also Bento.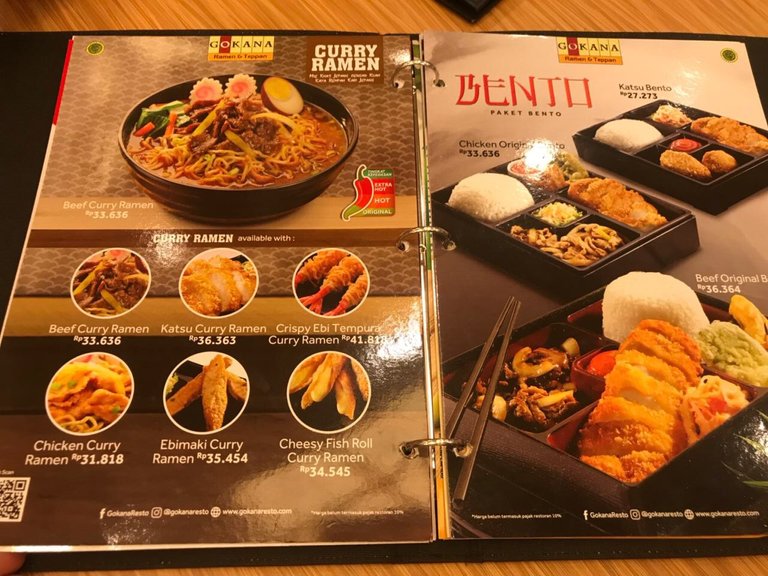 Soyu Ramen is another favorite dish here. It's a special Japanese noodle with broth soup. Many options there. We may just order what we like to.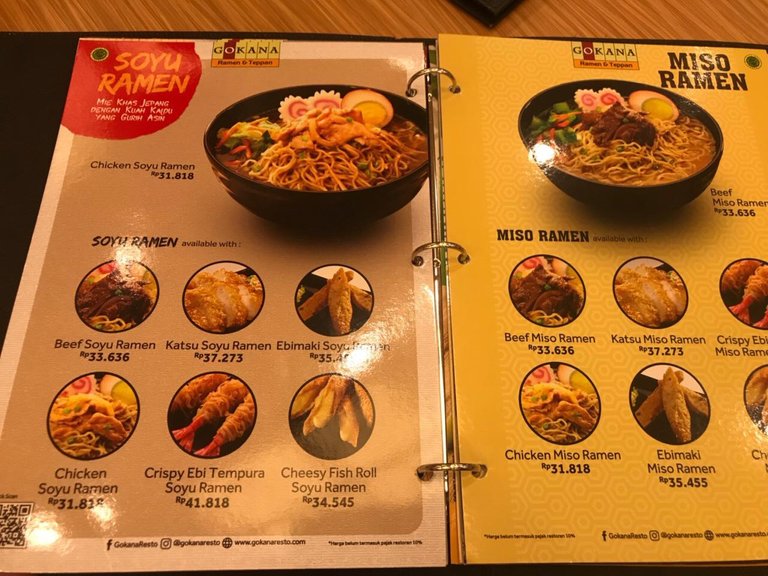 And, there is also packet menus. It's complete with a good price, we may save some dollars.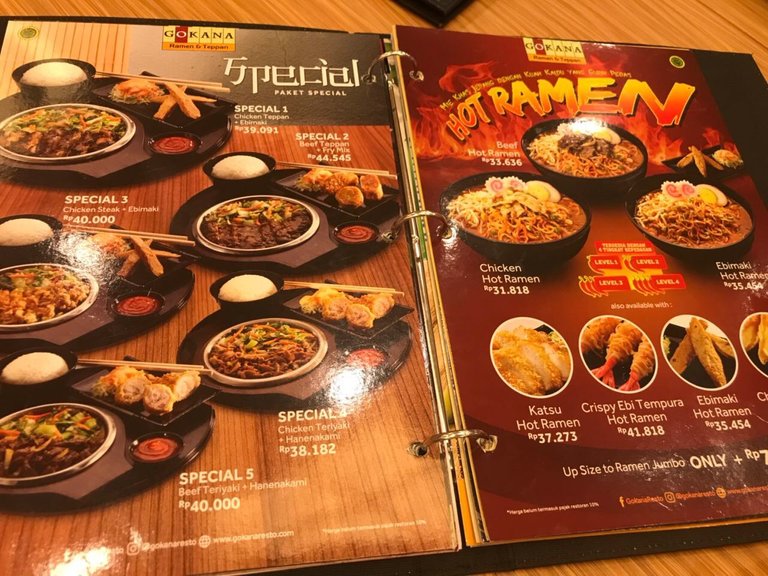 After perusing the menu book, finally we decided it to order some dishes for our dinner. Our menus are: beef curry hot ramen, katsu bento, hot ramen chiken, packet number 2. For the drinks we order taro smoothies, mineral water and iced tea.
While waiting for our menus prepared, we just eat some potato chips. It's for free. They are good and crispy.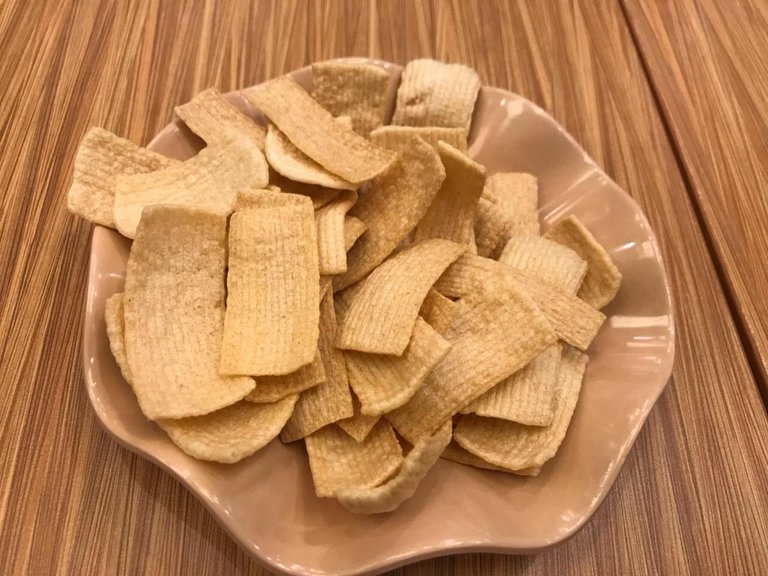 About twenty minutes later, the waiter was heading to us while bringing our dinner menus. It's special packet number two. It's teriyaki rice with chicken. It's so tasty and has very good aroma.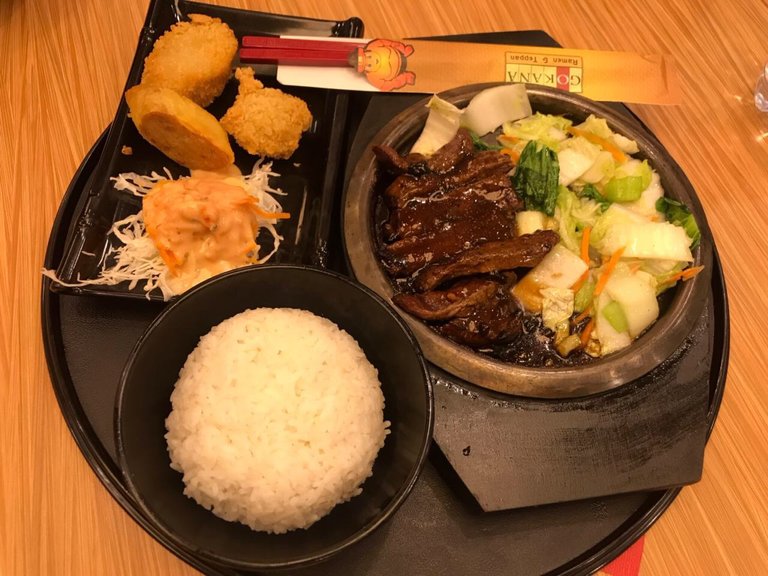 It's ramen hot. It's very spicy dish. Now I knew that the restaurant has created some menus those are tolerated by Indonesian tounges.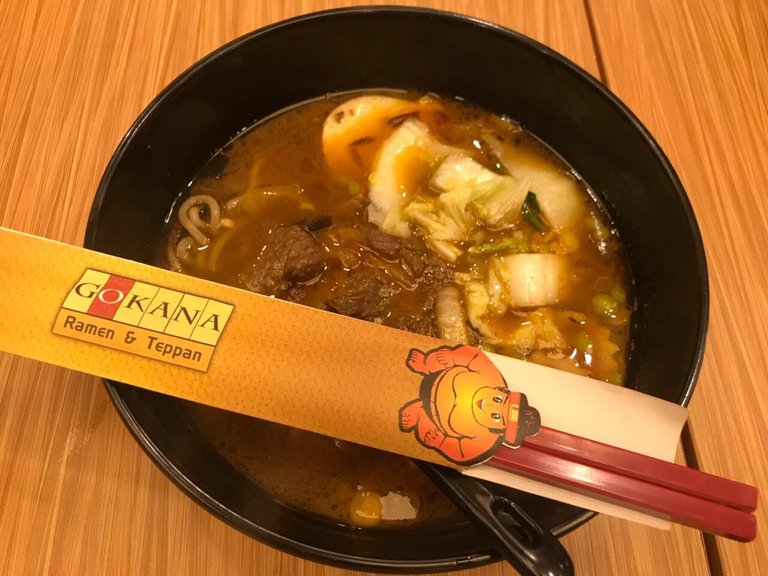 This one is ramen hot chicken. My daughter ordered this menu. It's really a good option of menus.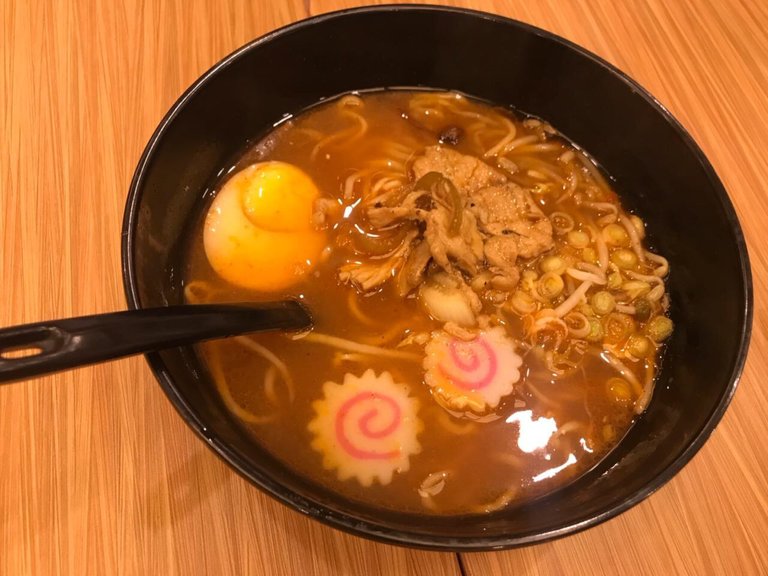 And finally the bento. It's Katsu Bentu. It is, you know, was so delicious. My family and I really enjoyed the menus for dinner.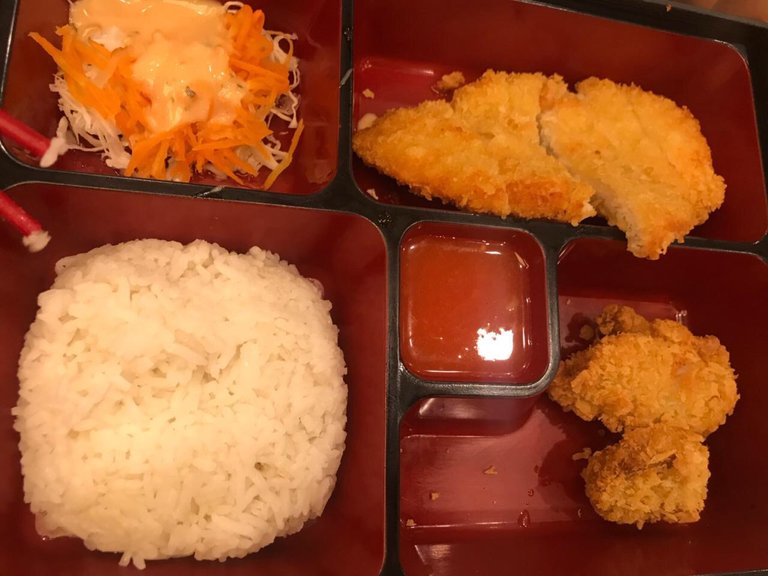 My kids are so happy to eat some food that contain noodle, like ramen. Ramen is a special noodle dish from Japan.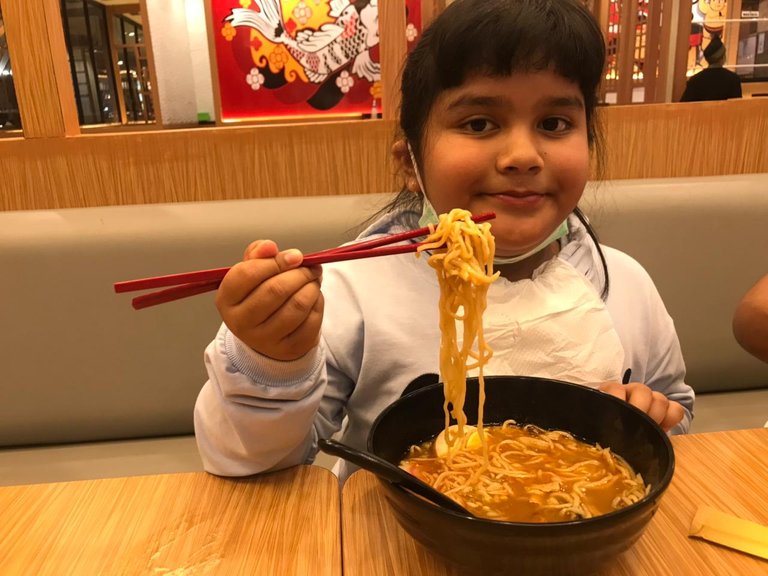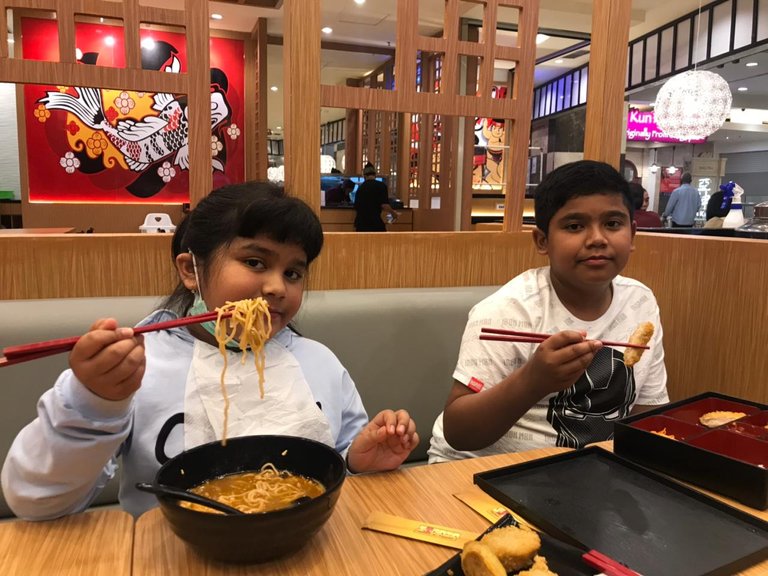 We were very excited to have Japanese food in there. I would love to eat japanese food in the future. Gokana Ramen & Teppan is just on our favorite list to come back, to enjoy again their menus. Btw, I spent about $200 for our perfect dinner at Gokana Ramen $ Teppan of Cambridge Mall.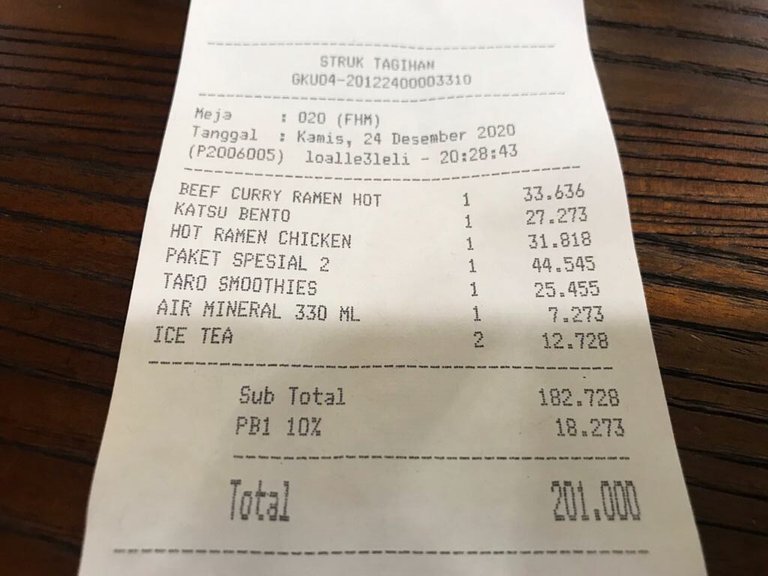 If you love Japanese food, Gokana Ramen $ Teppan is a great option for having your lunch or dinner. The guest is not so many. During pandemic days, the visitors are staying at home.
---
Posted via foodiesunite.net