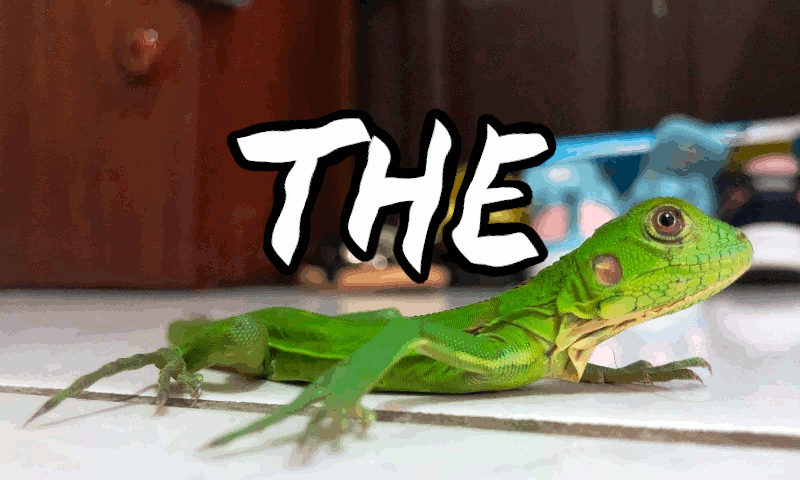 While tying my turban in the mirror this morning, I noticed a curious little iguana watching me from behind. I became quite interested after I noticed it hadn't moved at all during the 5 minutes I spent tying my turban.


🦎 @Sreypov Irwin 🕵️‍♀️ Iguana Hunter 📷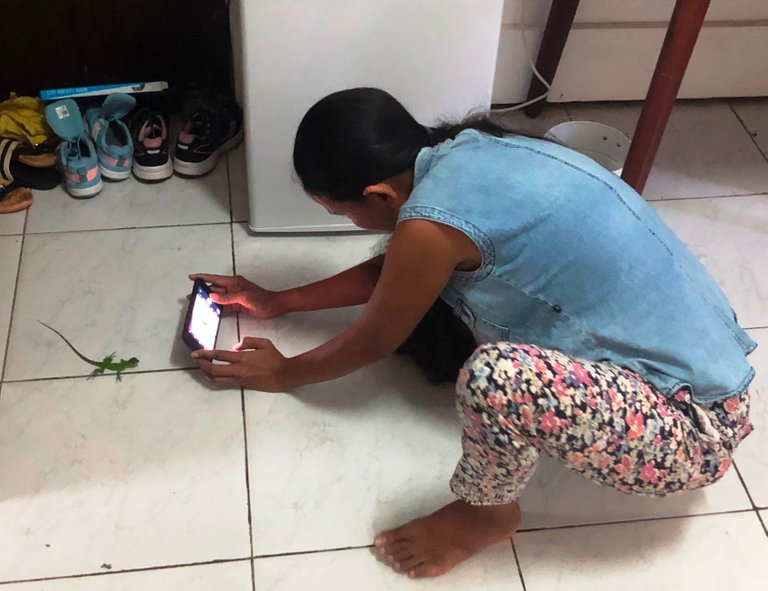 It became clear to me that this little iguana was either curious, frozen in fear, or extremely brave, but likely a mix of all three. I summoned resident nature photography expert @Sreypov to come out and try to get some pics for a blog post, because she is a much better at this than me.
🔼 Keep Your Head Up 🔼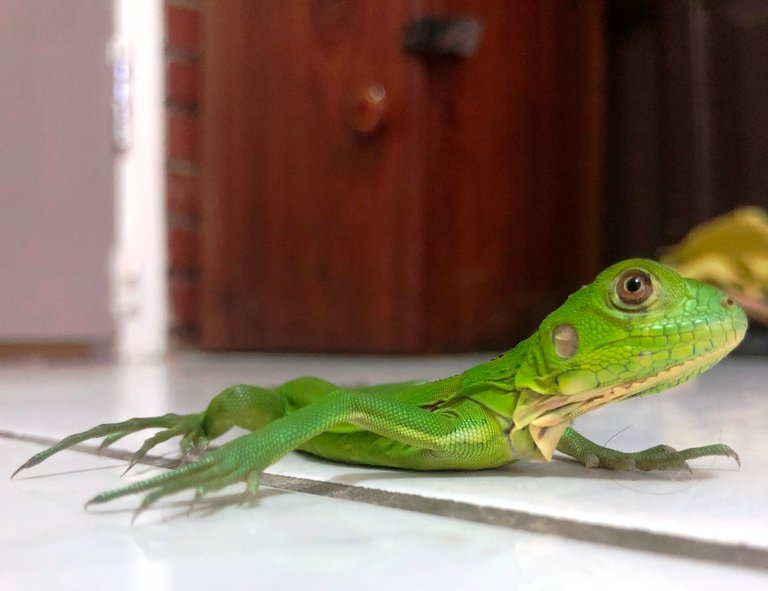 Well, this little iguana had a certain charm and dignity about itself, head up in the face of adversity. I would like to think it was well-aware it was in an Ital kitchen and no harm would befall it. In all seriousness, this fellow sentient being spent nearly a half just hanging out, taking selfies, playing LEGOs, it was down for anything.
🤷‍♂️ Fancy a Mosquito? 🦟
     Perplexed, I wondered if it was hungry, so I stunned a mosquito and offered it on the end of a chopstick, but this little lizard was more interested in the vibes than a quick snack for the road. I then began to wonder if it had come to brighten up our lives with some humor.
🤣 Humor Me 😆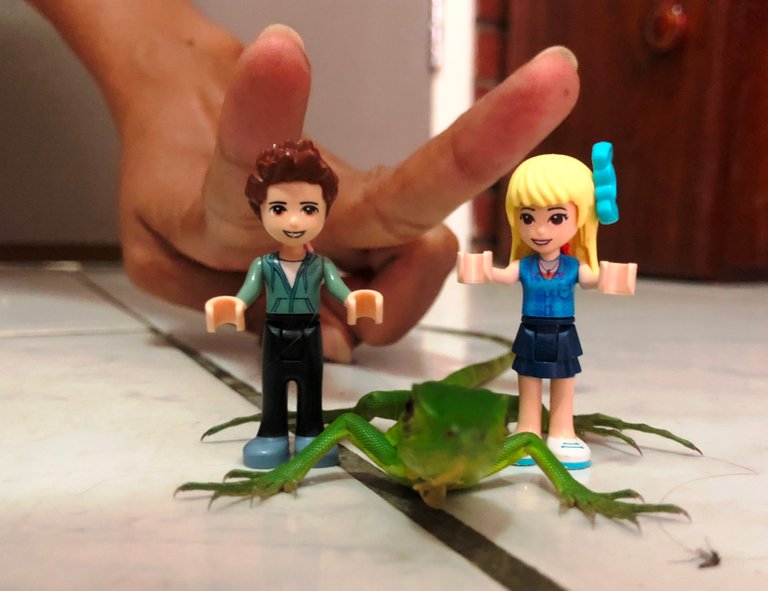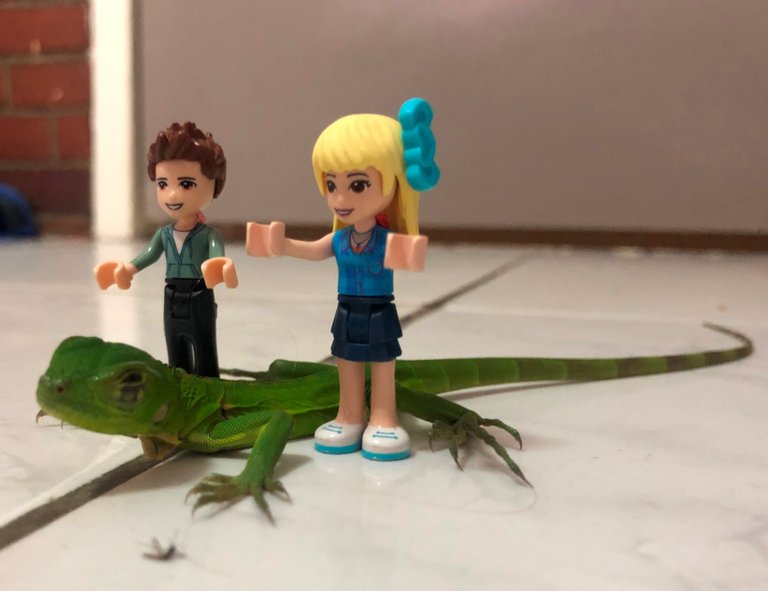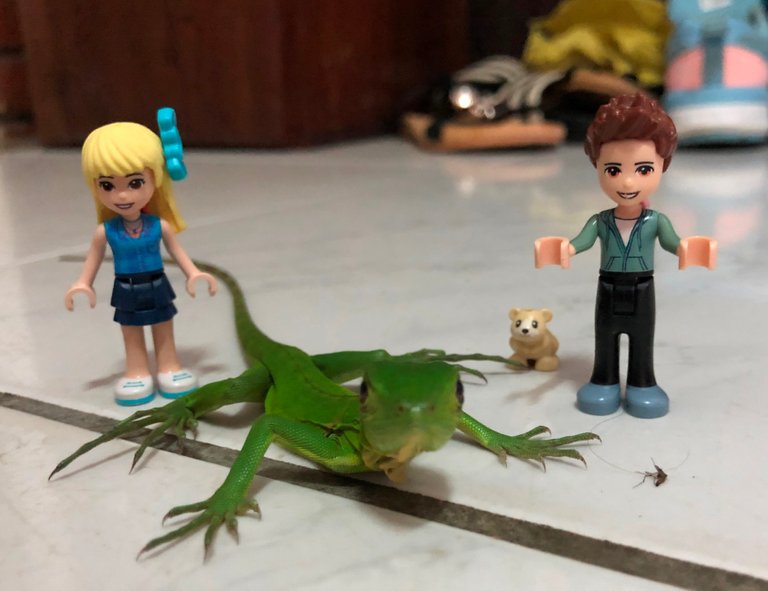 There were some LEGOs laying nearby, and I thought it would be funny if we took some scale photos to make him look like a dinosaur of epic proportions. It let us rearrange the LEGO people several times, and seemed to be having fun, even gave me a wink in one photo.
     Absolutely amazed by this iguana's intelligence and sense of humor, I tried to tell it about the Hive blockchain, decentralization, and the LEO token's promising future. It was at this point the lizard kicked the LEGO people like a bad habit and scurried back to nature. He had humored me enough and wasn't about to stick around for a cryptocurrency talk.

🙏 THANKS FOR READING 🙏
If you enjoyed this post, please upvote and reblog.