Querida comunidad, después de un año de conocer esta espectacular blockchain, he llegado a la conclusión que vivir la vida de nuestros sueños es completamente realizable y que gracias al avance de la humanidad y de la tecnología podemos dedicar tiempo y monetizar lo que nos gusta hacer, ya sea en las redes sociales, a través de blogs, a través de contenido para la blockchain, desarrollando proyectos, etc. Es ahora una realidad para muchas personas este estilo de vida.
Llevo un año haciendo contenido de manera muy esporádica debido a que ejerzo mi trabajo como conductor de uber, también domiciliario de tiendas virtuales y oficios varios. De manera que el tiempo que me queda para escribir post es en la noche en las horas de descanso, hace unos meses debido a un accidente provocado por mi propia falta de inteligencia intelectual, he tenido una incapacidad de mas de dos meses por una fractura de mano, y si de lo negativo podemos ver algo positivo es que he tenido mas tiempo para revisar estas interesantes comunidades de la blockchain.
Dear community, after a year of knowing this spectacular blockchain, I have come to the conclusion that living the life of our dreams is completely feasible and that thanks to the advancement of humanity and technology we can dedicate time and monetize what we like to do. , whether on social networks, through blogs, through content for the blockchain, developing projects, etc. This lifestyle is now a reality for many people.
I have been making content very sporadically for a year because I work as an uber driver, as well as a virtual store domiciliary and various jobs. So the time I have left to write a post is at night during rest hours, a few months ago due to an accident caused by my own lack of intellectual intelligence, I have had a disability of more than two months due to a fracture of hand, and if we can see something positive from the negative, it is that I have had more time to review these interesting blockchain communities.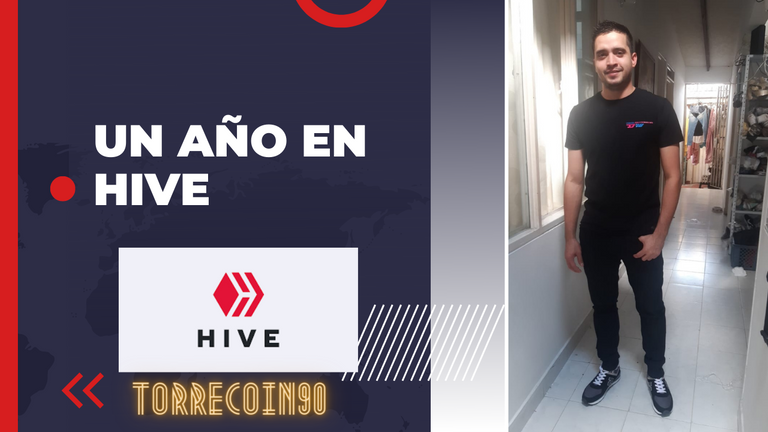 Inicie a hacer contenido en la red Hive gracias a mi hermano que me presento el proyecto de music4life, un proyecto que pagaba por hacer publicaciones acerca de lo que es mi mayor pasión, la música. empecé haciendo unos post y aunque nunca había creado contenido para la red, el hecho de ser el tema que mas me apasiona me facilito las cosas.
I started making content on the Hive network thanks to my brother who introduced me to the music4life project, a project that paid me to make publications about what is my greatest passion, music. I started making some posts and although I had never created content for the network, the fact that it is the subject that I am most passionate about made things easier for me.
Music4life
Una de las primeras plataformas en las que empece a escribir, estoy muy agradecido con la comunidad y con el Dept de estos proyectos, han sido una gran ayuda de manera personal y un impulso en el mundo crypto.
One of the first platforms I started writing on, I am very grateful to the community and the Dept of these projects, they have been a great help personally and a boost in the crypto world.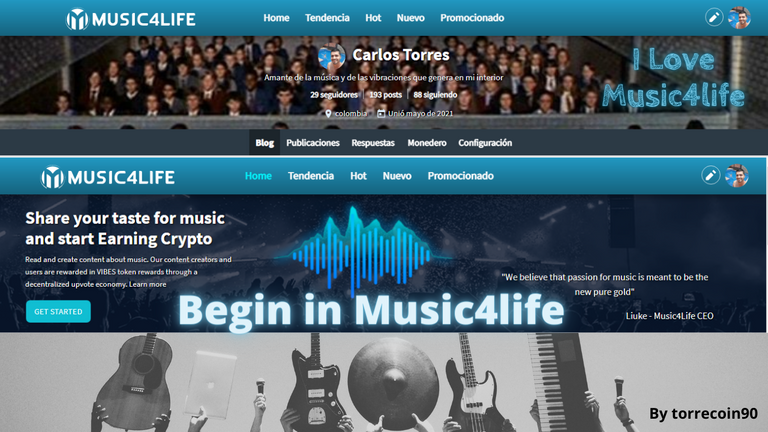 Splinterlands
En este juego inicie sin generar muchos ingresos, pero poco a poco fui mejorando mi mazo y subiendo de nivel mis cartas, en cuestión de meses y casi sin darme cuenta llegue a tener mas de 100 NFTS y gracias a la nueva temporada del juego y la salida de la moneda SPS, le dieron un boom al juego y llego a incrementar mis ganancias y mis cartas de manera considerable desde un 20% hasta un 50%.
Splinterlands
In this game I started without generating much income, but little by little I was improving my deck and leveling up my cards, in a matter of months and almost without realizing it, I reached more than 100 NFTS and thanks to the new season of the game and the output of the SPS currency, they gave a boom to the game and I managed to increase my winnings and my cards considerably from 20% to 50%.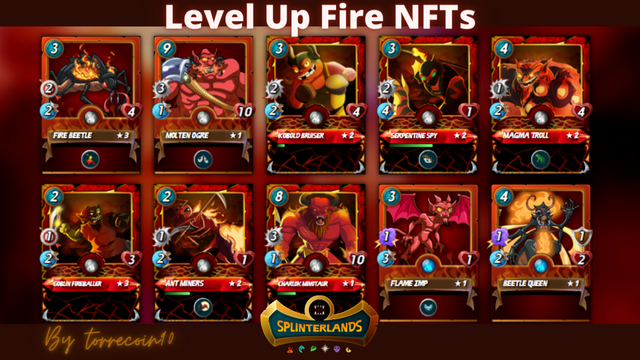 **Hashkings **
Uno de los juegos con mas expectativas en hive, un juego con una economia sostenible y que deja muchas percepciones positivas acerca de su futuro en la blockchain.
**Hashkings **
One of the games with the most expectations in hive, a game with a sustainable economy and that leaves many positive perceptions about its future in the blockchain.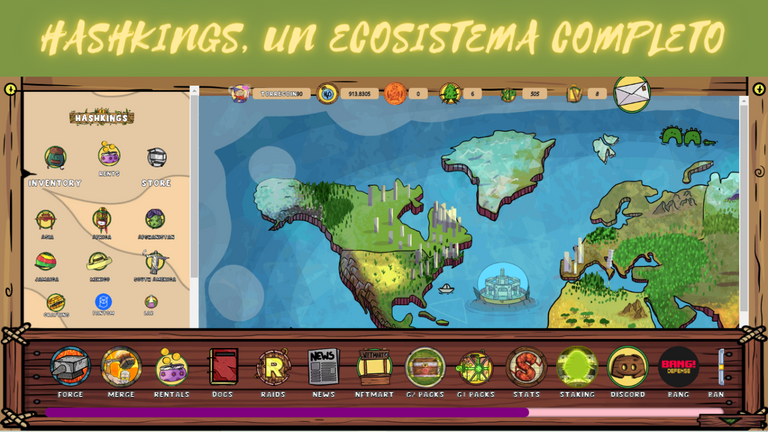 Espero seguir publicando, mejorar mis post estar atento a las reglas y los concursos de las comunidades mas activas.
Gracias!!!
I hope to continue publishing, improve my post, be attentive to the rules and contests of the most active communities.
Thank you!!!