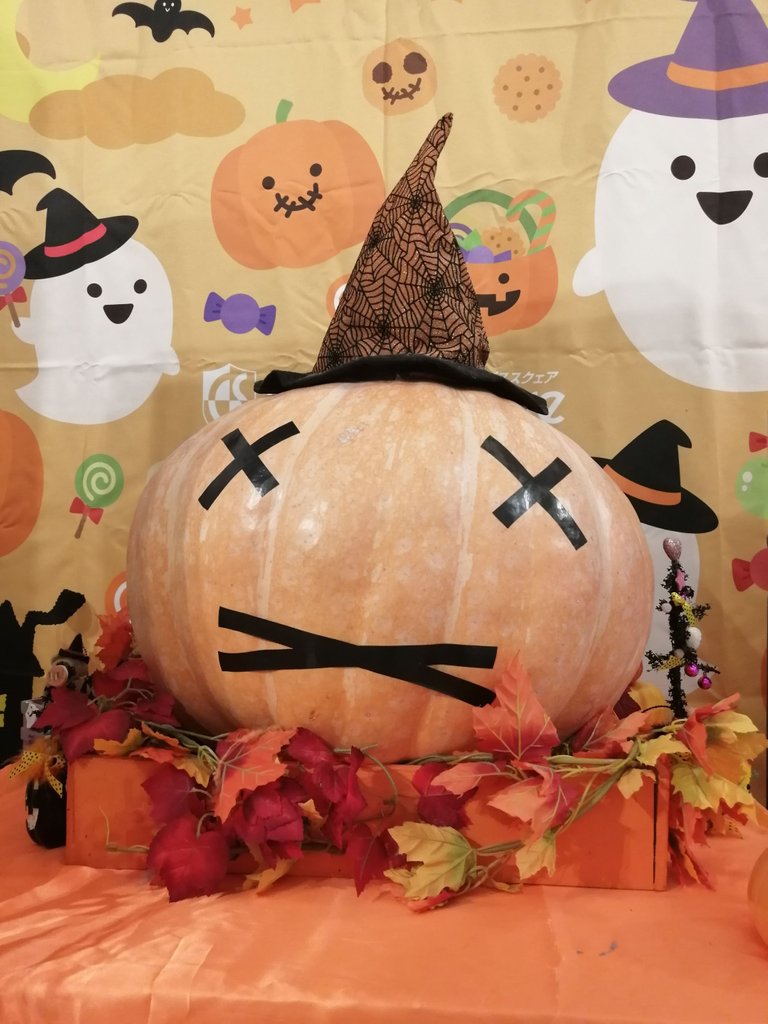 It's that time of the year again when one of the major events on the calender of many is the one used for most of the sales pitches in stores and shopping malls.
Our local shopping area is no different evidenced by the Halloween section of the 100 yen shop, the Halloween posters in the local clothes stores and this oversized pumpkin in the center of the lounge area.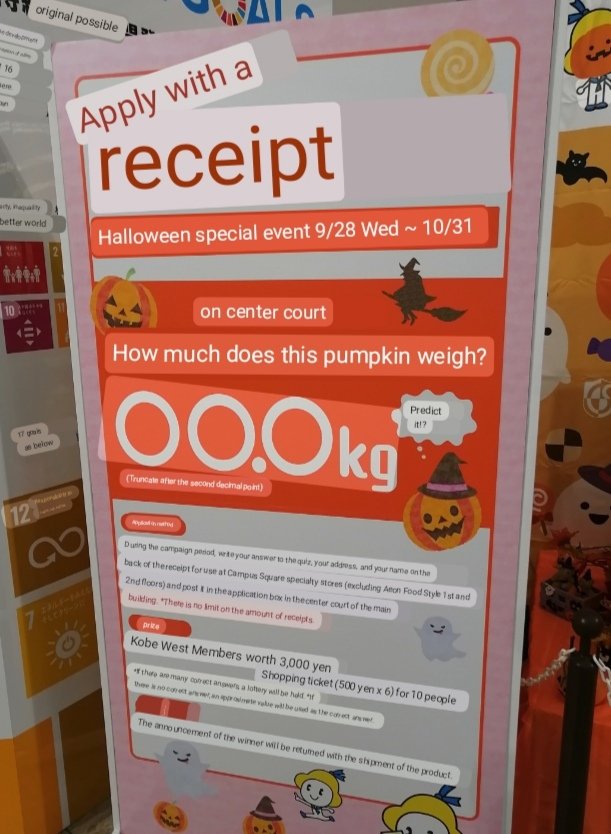 Apparently some kind of prize is being offered to customers who can guess the weight of this pumpkin. But of customers would have to buy something at one of the stores and write their guess on the receipt with their name and address.
Do you care have a guess?
If I'm not mistaken to the prize sponsored will be a members card valued at three thousand yen that can be used in many shopping malls here in Japan. If you were here, would you give it a go?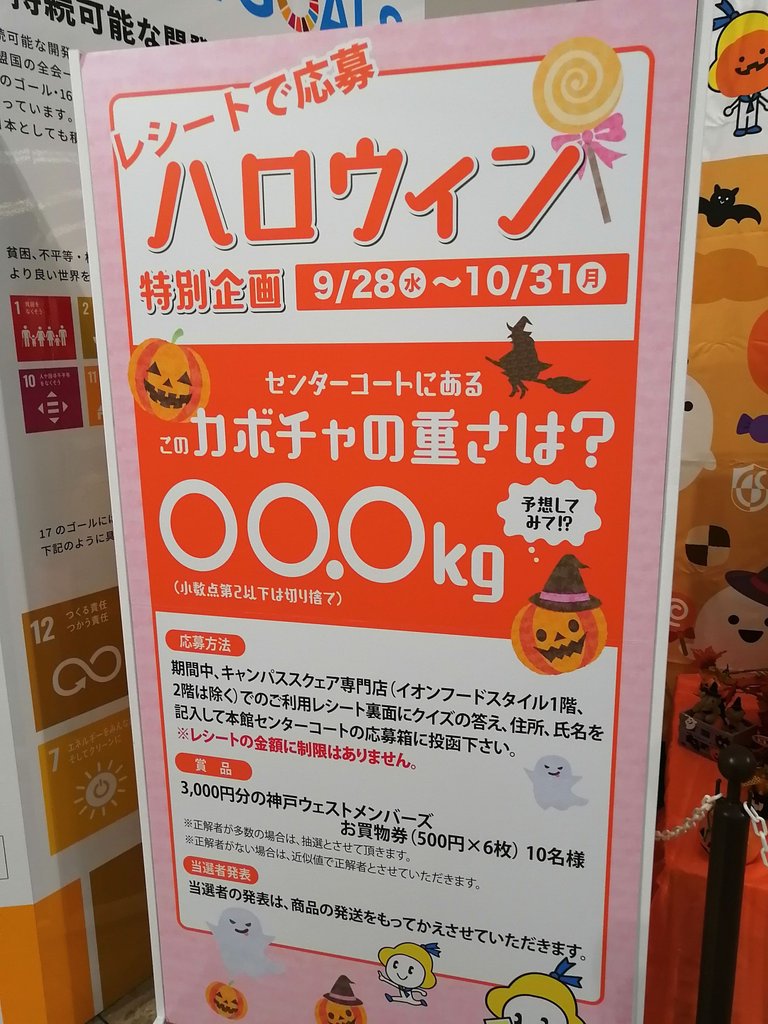 Do you grow these kind of pumpkins in your garden? Have you even seen them this size growing in the field?
Let me know in the comments below.
I'm surprised to see this size pumpkin here because I'm almost sure it was imported. My guess would be that they bought at the local Costco which in just 20 minutes away on foot.
Yeah so like the imported pumpkin, the celebration of Halloween 🎃 here has been adopted from American pop culture though its roots are not originally American. Foreign stores like Costco and theme parks like Universal Studios have helped to spread this popular culture with the supply of Halloween goods and the promotion of annual Halloween themed events.
People are interested in fun activities for their kids so costume parties for kids have become pretty common recently especially if your child is enrolled in private English conversation classes.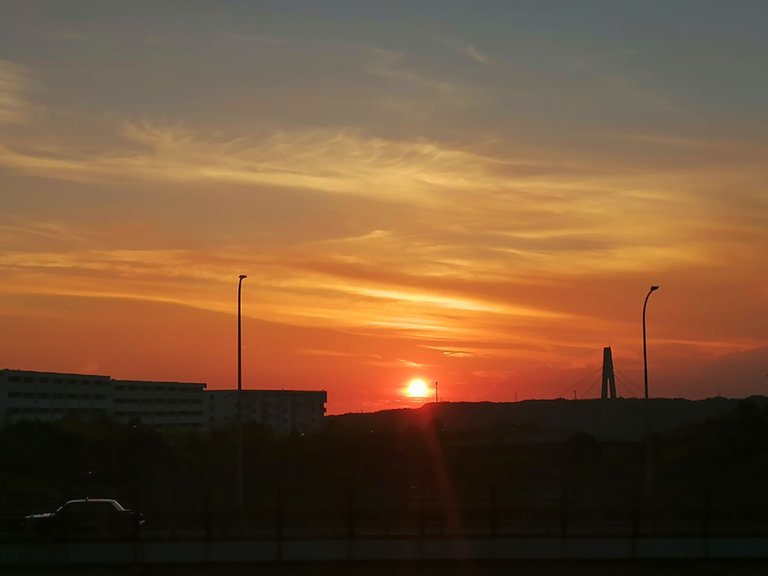 Fall sunset
Of course some like the chance to have fun and take part in an event. We often tend not to think about the original reason behind the season. Whether it be this or any other season.
What are the stores like in your area? Is the promotional engine in full gear for Halloween? 🎃
Whether you'll be celebrating by taking part in the events and activities of the season or not, be sure to do something that interests you to pass the time. Maybe planting some pumpkins in your garden for selling next year this time is an option. Lol
Have a great weekend.