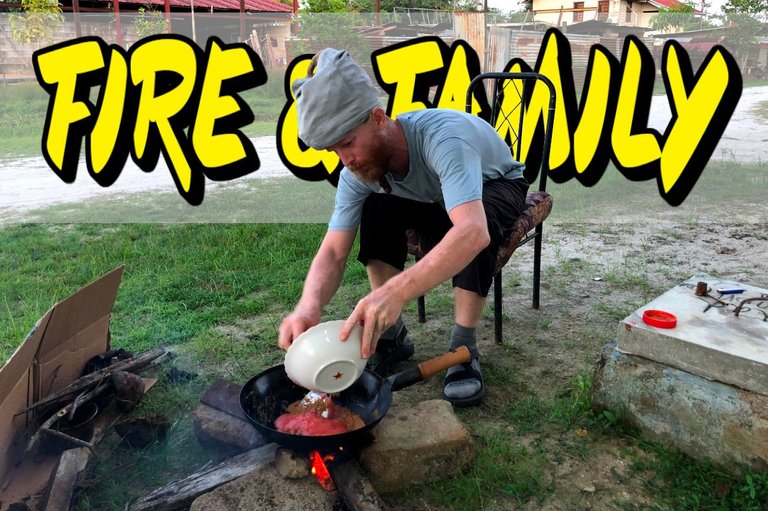 The propane shortage continues in Suriname, so we have moved out of the chicken coop kitchen and we're cooking on a three-rock fire.
Nostalgia For Cambodian Camping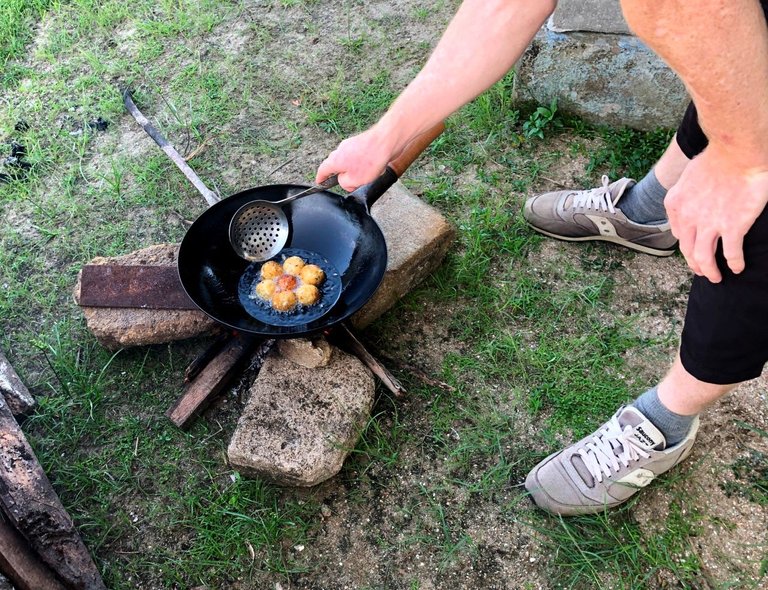 We finally stopped wasting time searching for a place to exchange our propane tank and decided to set up a three-rock fire closer to our own kitchen. This allows us to do our food prep closer to where the cooking takes place, and also to cook when the landlord is using the chicken coop kitchen.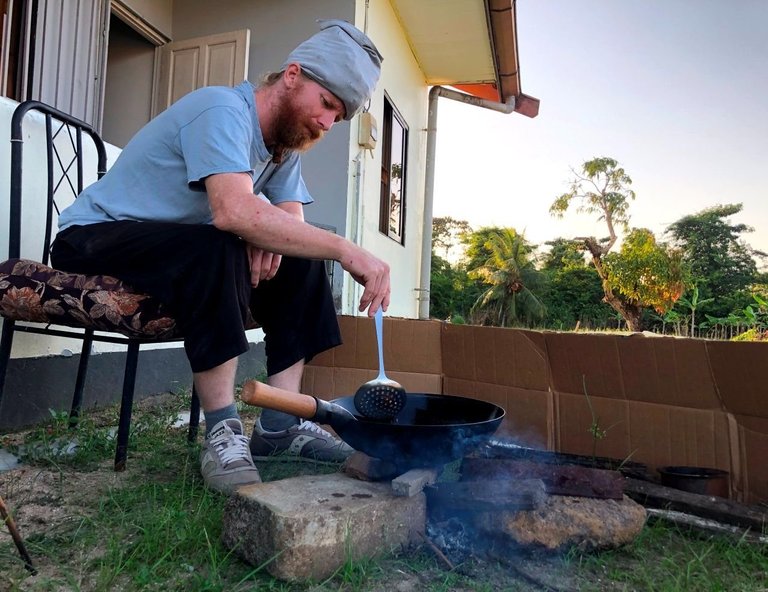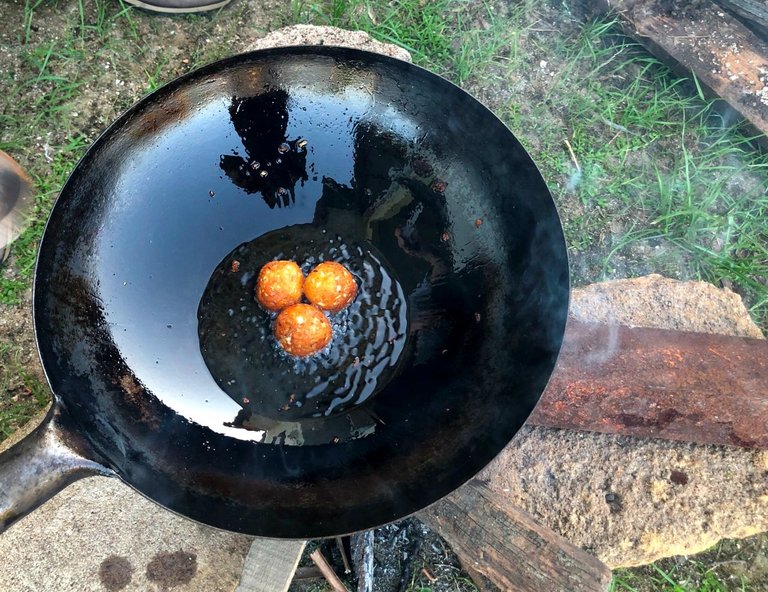 Away from the smell of feces and caged animals, we actually enjoy cooking on an open fire, although the smell it imparts on our clothes isn't exactly ideal. It has actually made us nostalgic for past camping tuk-tuk adventures in Cambodia.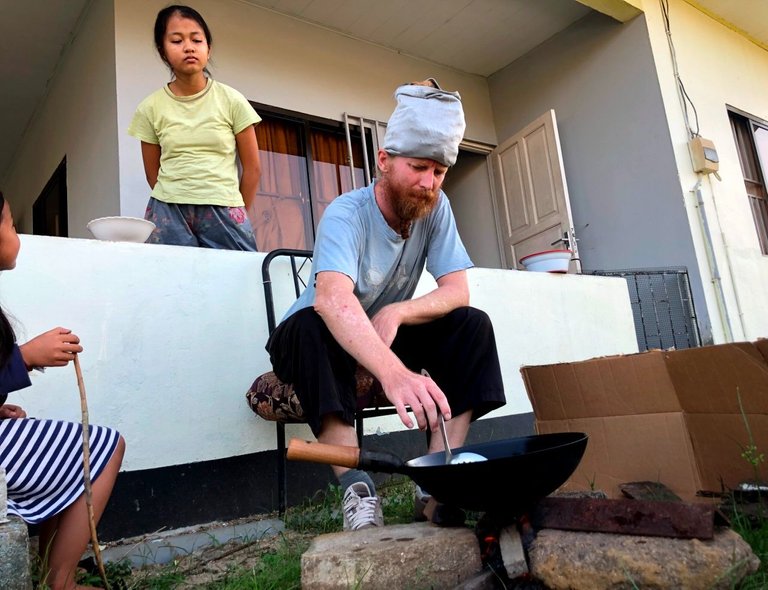 I decided to make my legendary cabbage kofta for the family, a dish the whole family loves very much. When editing the photos for this post, I noticed Srey-Yuu was looking over my shoulder in this shot, perhaps taking some culinary pointers.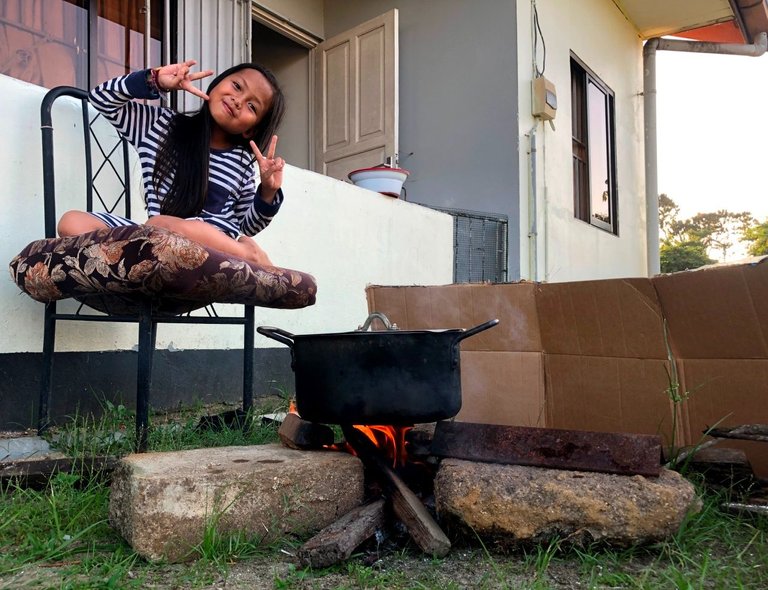 Monkey-B claims this is her second favorite Dad recipe, so she hung out with me during the cooking process, albeit a little impatient and always cheeky. As we are near the sea, the direction of the wind and speed changes often, so @sreypov fashioned a wind blocker made from cardboard.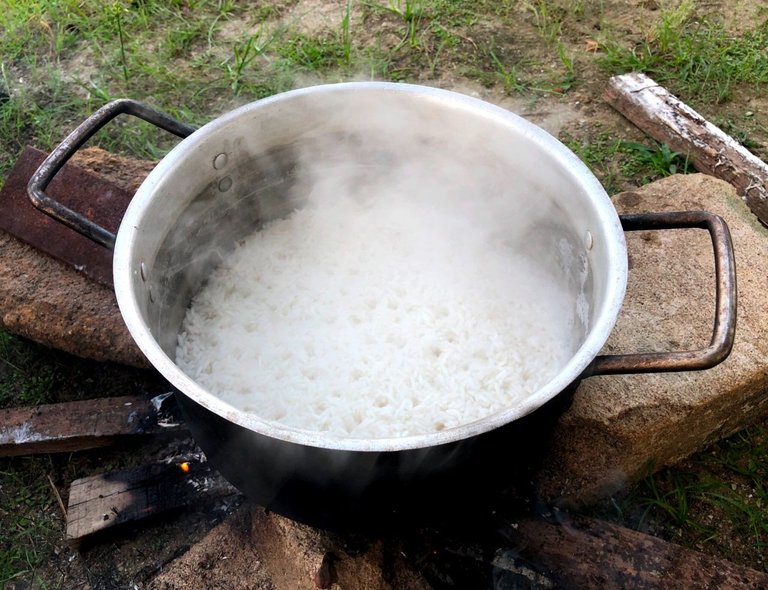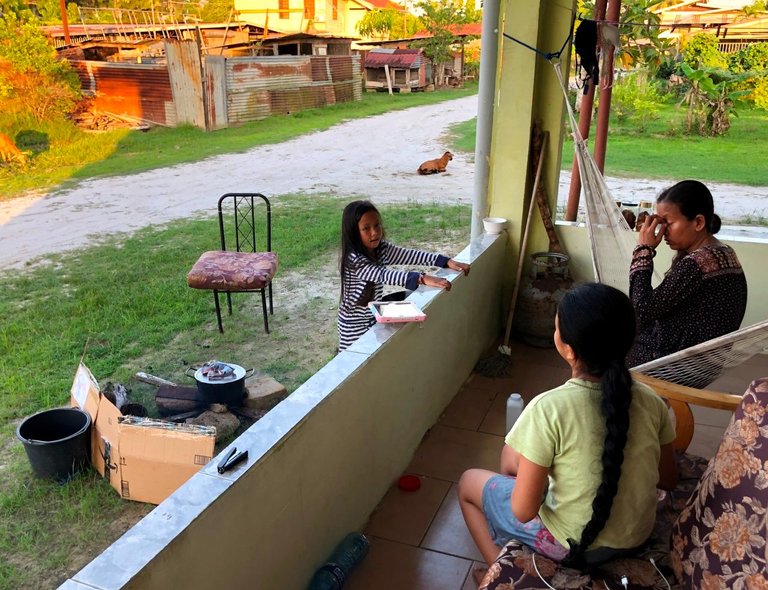 With impeccable timing and efficiency, my wife cooked the rice after I finished the koftas and while I was preparing the onion paste, tomato puree, and spice mix for the tomato gravy. Like clockwork, the rice was done just as I finished all the tomato gravy prep.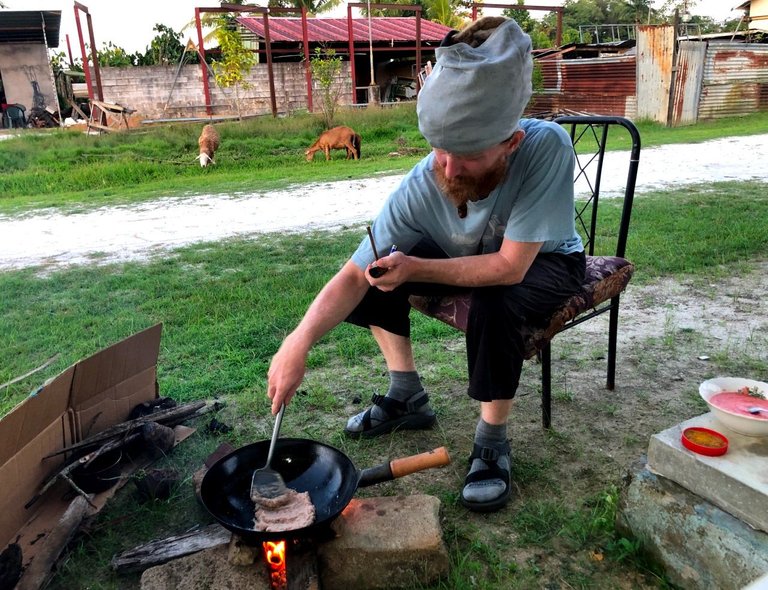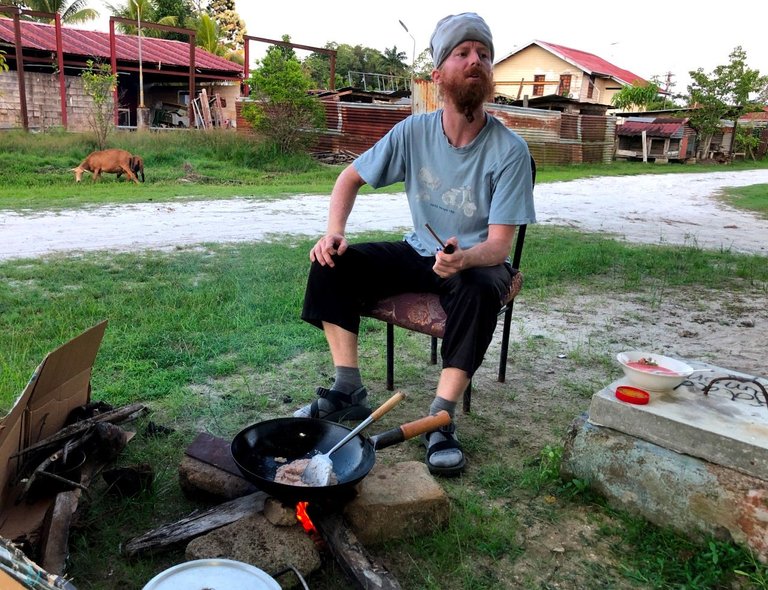 The ever-changing winds made me eat a lot of smoke, but I persisted with mission cabbage kofta, taking time here and there to engage in a little witty banter with the family. Don't mind the mess on top of my head, I didn't put my turban on because I didn't plan on going out today.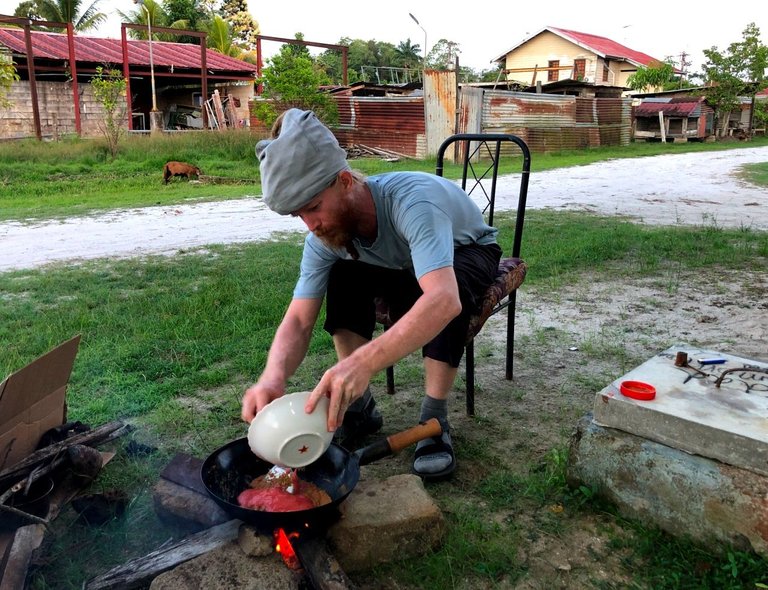 With the tomato gravy on its way, the family began getting anxious for a proper dinner. Everyone always imagines themselves being able to eat more koftas than they actually can because these fried balls of deliciousness are very dense and filling.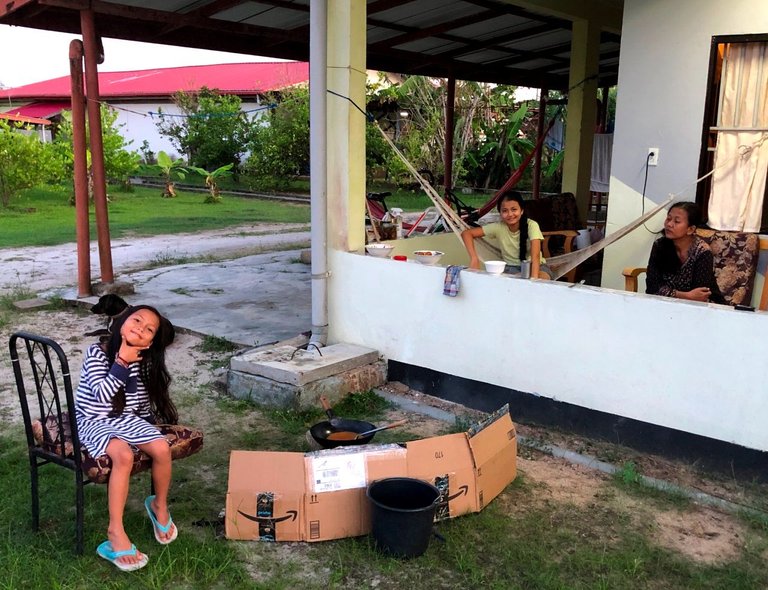 That is the end of my pleasant temporary distraction from my family's migration/immigration problems. I hope you enjoyed this glimpse of my fire, family, and koftas.

CLICK HERE TO JOIN HIVE AND START EARNING CRYPTO LIKE US