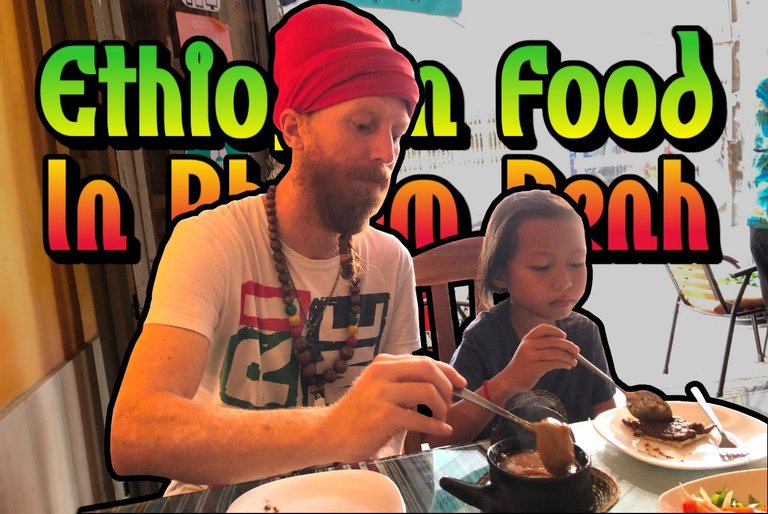 We intended to eat at Cambodia's only Ethiopian restaurant before leaving the country in 2019, but luckily it was still here in Phnom Penh waiting for us.
A Culinary First For Some🍴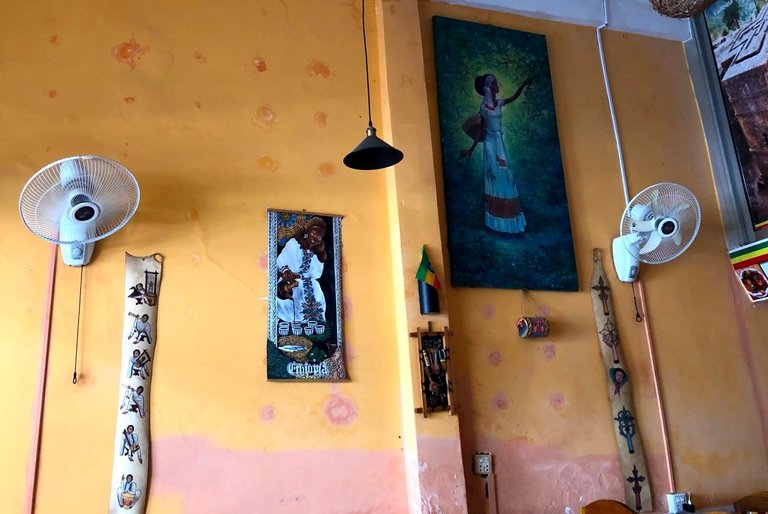 We actually stumbled upon this restaurant, happen to be staying less than a 100 meters from it. Sara Ethiopian Restaurant is the name of the place, located on Street 172 very near the riverside in Phnom Penh. As we are vegans, the dishes available at any Ethiopian restaurant weren't strange to the @kidsisters or @sreypov, who are Indian food fanatic converts.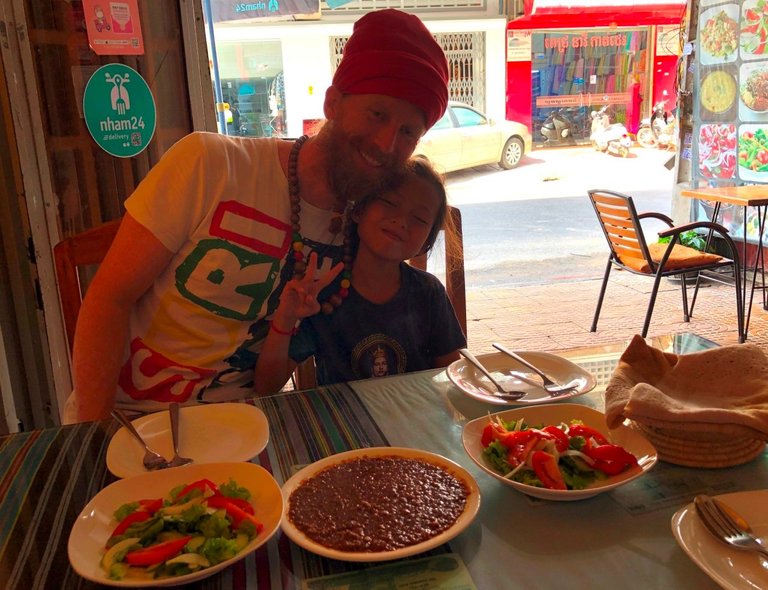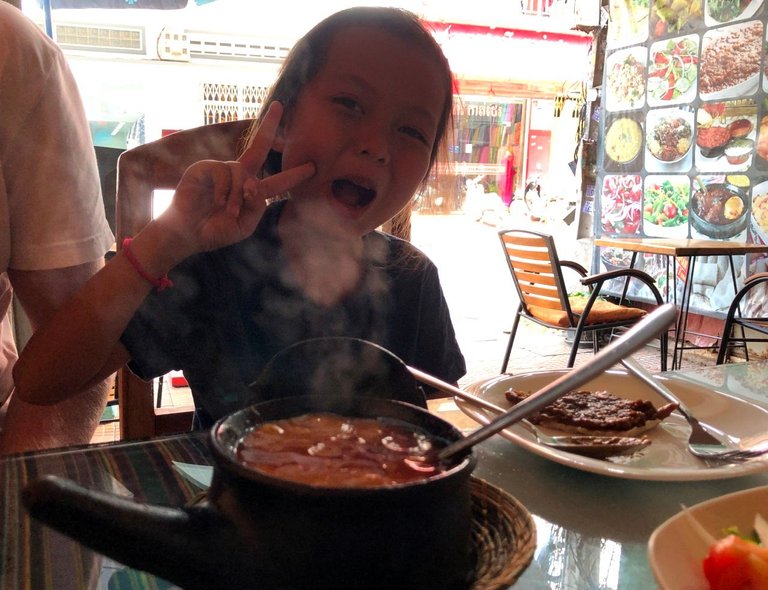 We went with two stews known as wot in Amharic, both lentil-based and very similar to Indian dahl. I prefer Indian cuisine when it comes to stews and curries, but I was hoping the highlight of the meal would be the injera, a sourdough bread a bit like a crêpe, made from a native Ethiopian grain called teff.
Don't Hate The Injera 🫓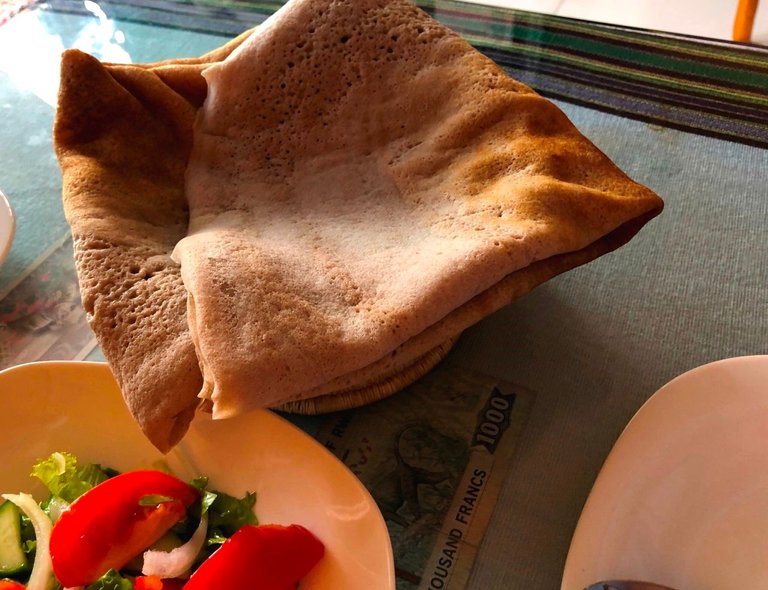 Sourdough is not anything my family is interested in, noted for the future. I was almost certain the injera bread would be a hit, but it didn't impress the @kidsisters or @sreypov.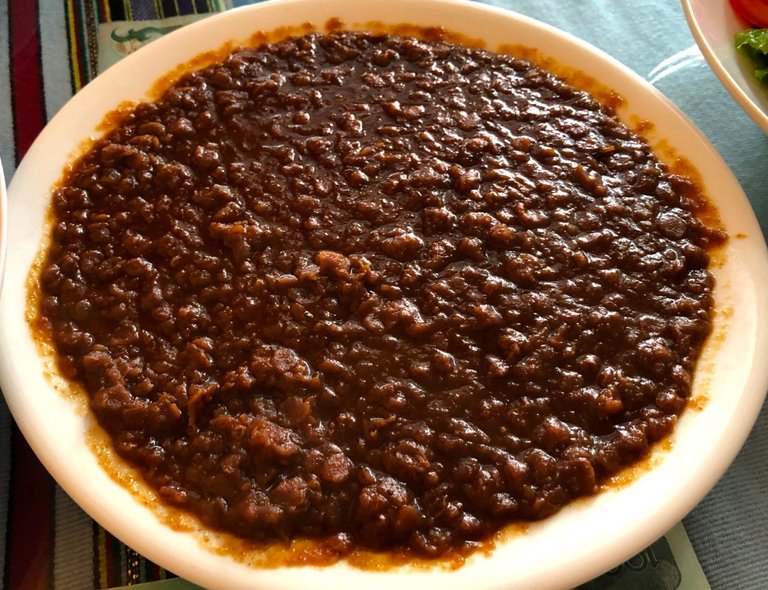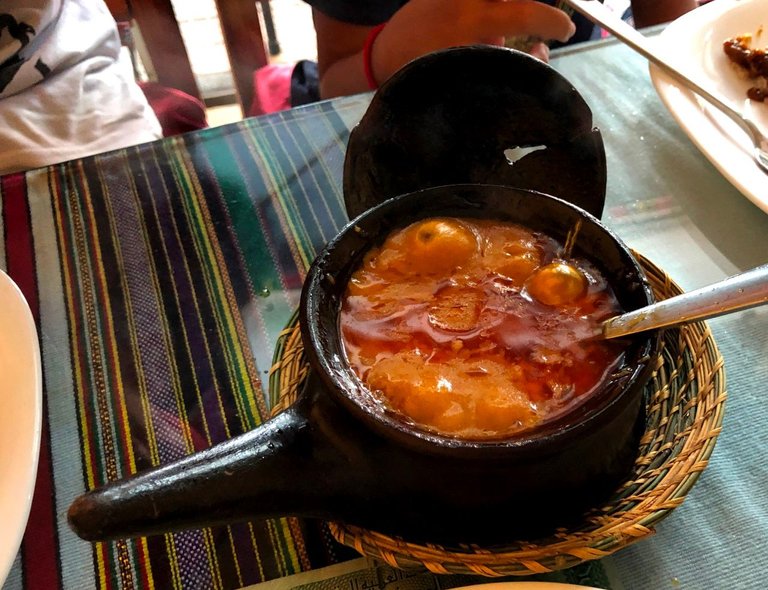 The two dishes we ordered were tasty enough, but I think because there was no rice and they weren't fans of the bread, these dishes were a lot less appealing.
The Decor 🖼️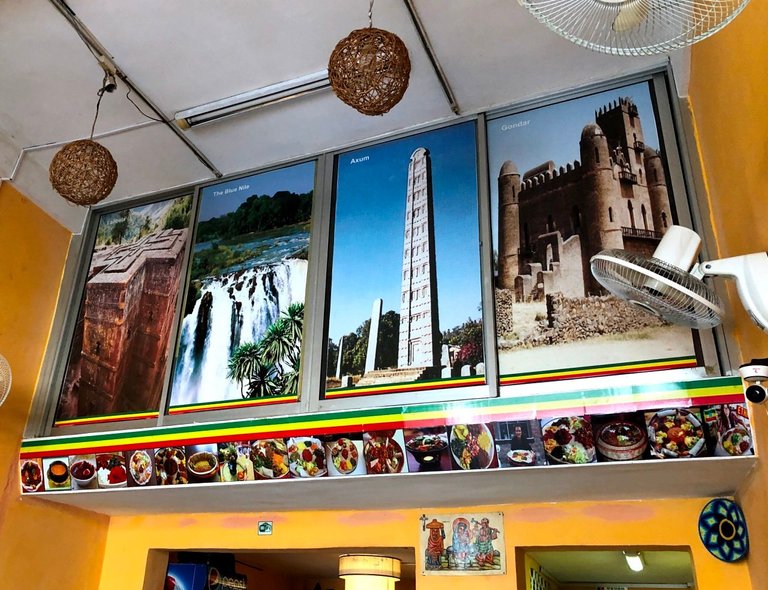 This restaurant had some of the usual Tewahedo Christian artwork I have come to expect at Ethiopian restaurants, and some photos of the Blue Nile, Axum, and other important sites.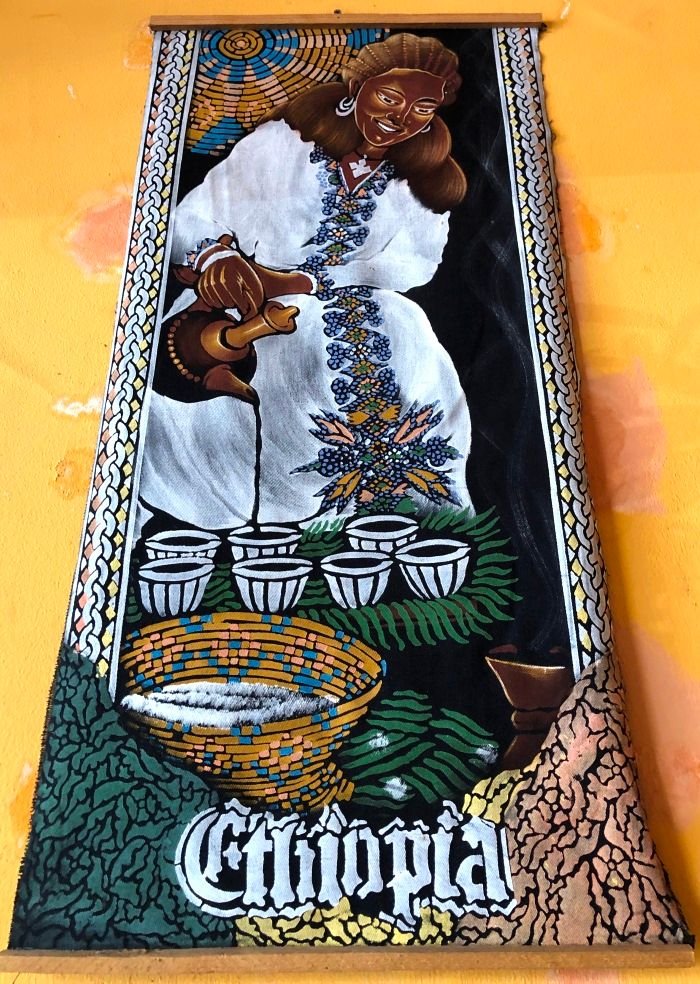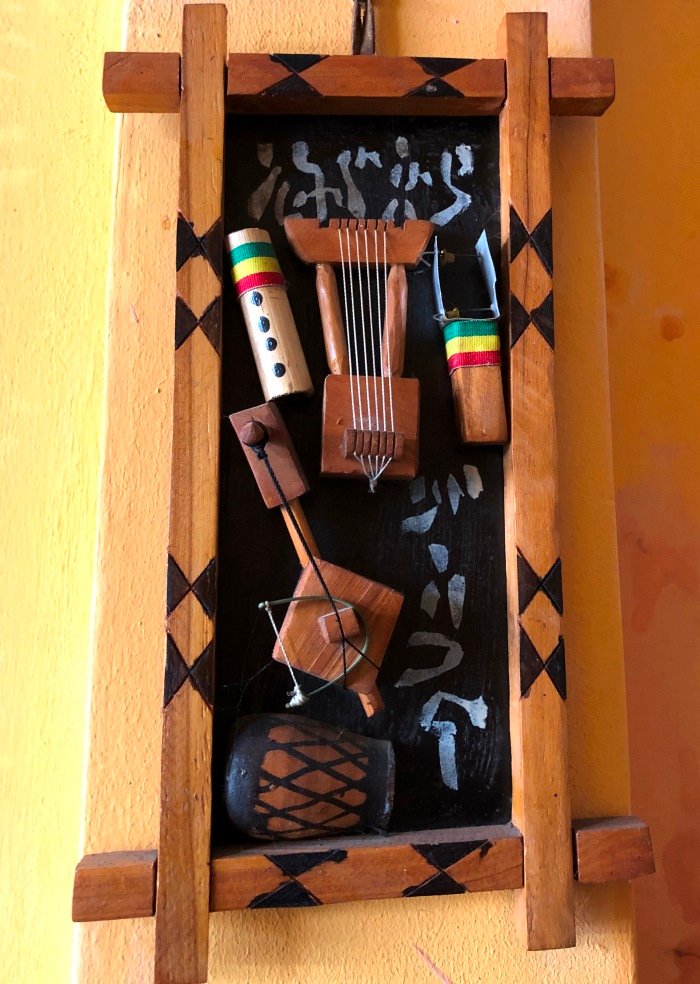 Let's Scram 🏃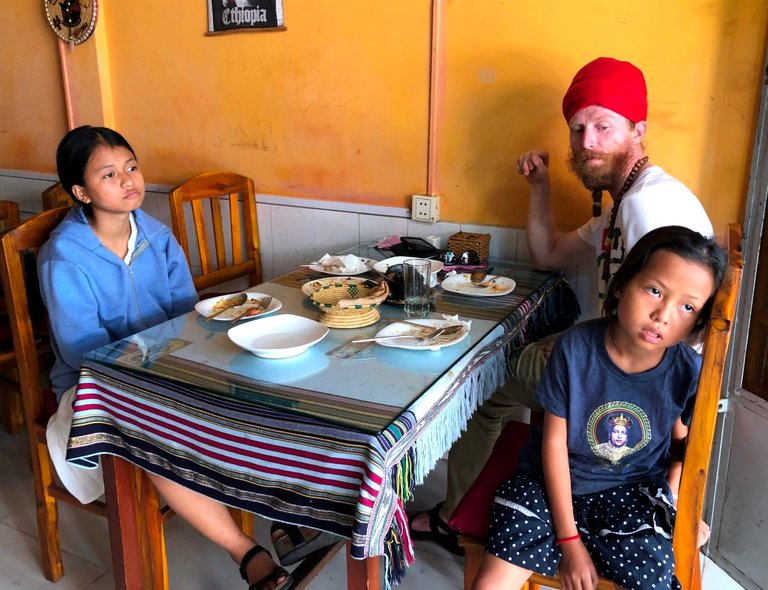 All in all it wasn't a bad experience, but the worst was the 15-minute wait after the meal, the owner apparently forgot us or something. Monkey-B's expression shows the despair of not being able to hit the road after having a fully belly.

CLICK HERE TO JOIN HIVE AND START EARNING CRYPTO LIKE US