---
Bored out of our minds, Monkey-B and I made a tin-can phone the other day, and even though results weren't as good as expected, the Dad-Daughter time was primo. I'll let the video speak for itself and make this post a bit of a behind-the-scenes write-up.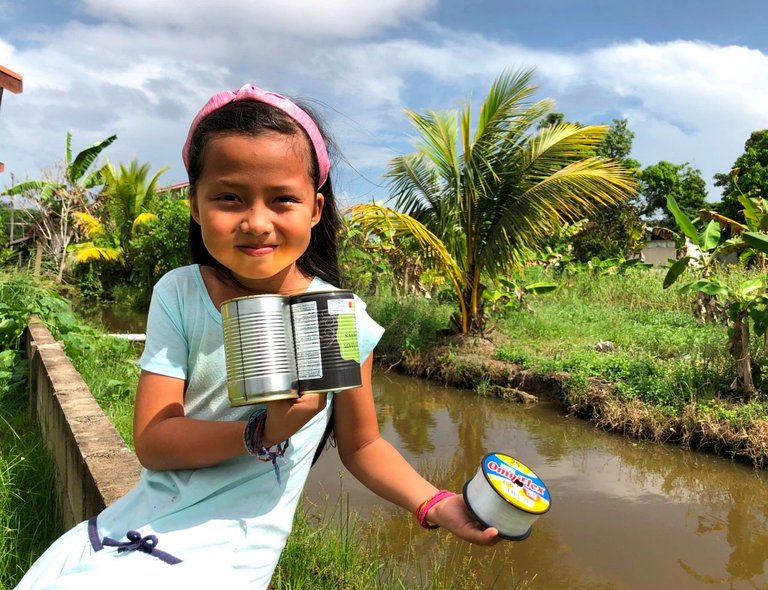 I wouldn't dare bore you with instructions on how to make a tin-can phone because it is dead simple. Two cans, two holes, and some kind of string, and a little intuition is all that is needed. Monkey-B's excitement with the novelty of this toy from my own childhood was contagious.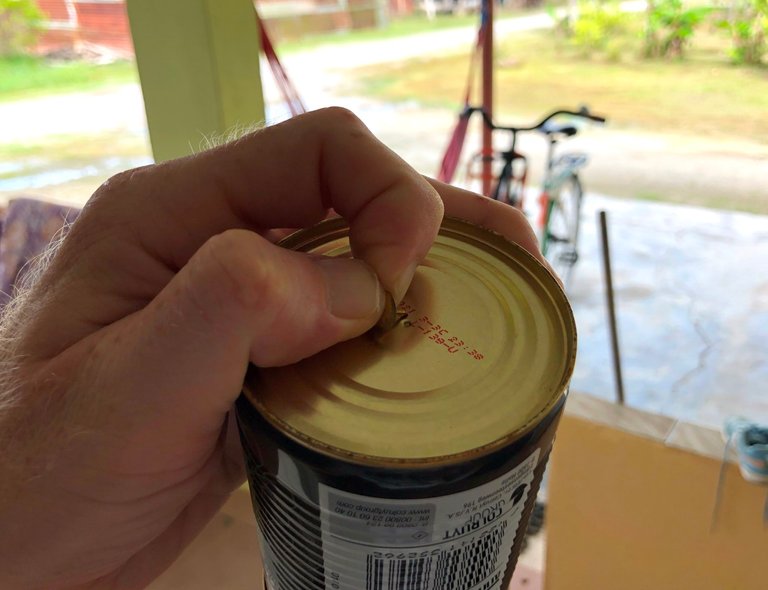 I made the holes in the cans with a thumb tack. Making the holes too large is about the only mistake you could make when putting this simple contraption together.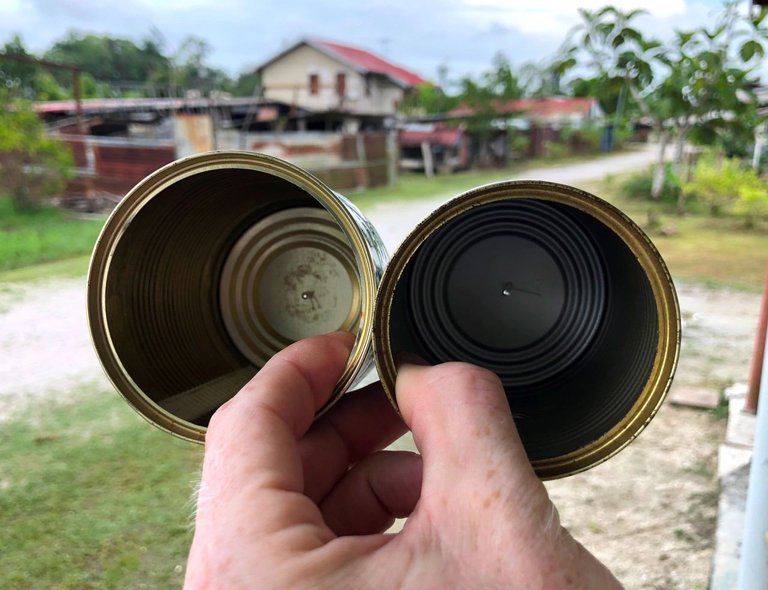 In less than 5 minutes, we had our primitive telephone assembled and headed out to the backyard to tinker around and make some 3Speak footage. I don't know why my video content performs so much better than my normal posts, but I must admit this financial incentive is helping me get over my fear of being on camera.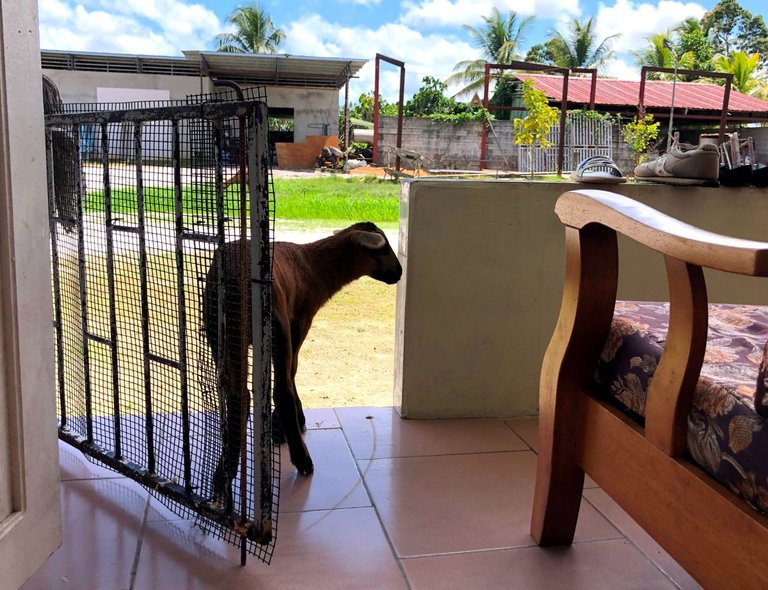 Before we headed for the backyard to experiment, the lamb came by to see us, now brave to enter our porch and hang out with us just like a dog would. Dogs don't randomly fire BB turds while walking, but still this creature is welcome in our space, and we he displays and gentle and curious nature.
CLICK HERE TO JOIN HIVE AND START EARNING CRYPTO LIKE US

---
▶️ 3Speak