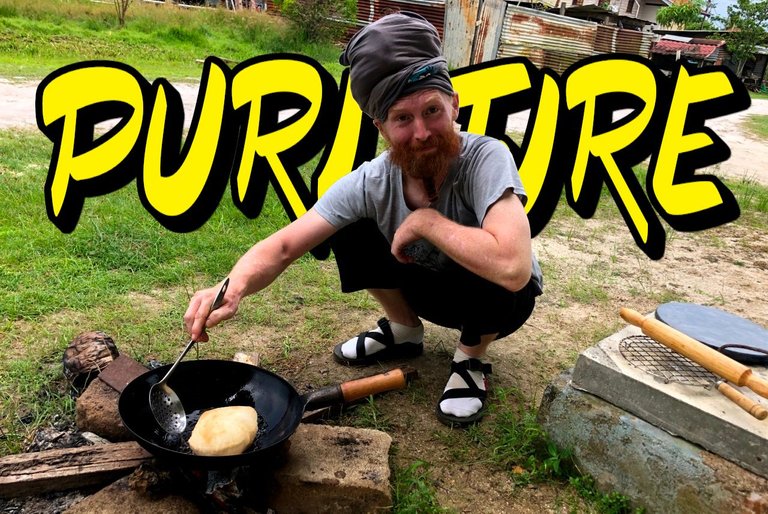 Still determined not to let the lack of running water and propane deter culinary creativity, I decided to make puris by fire for the family.
First, A Visit From Harry 🐏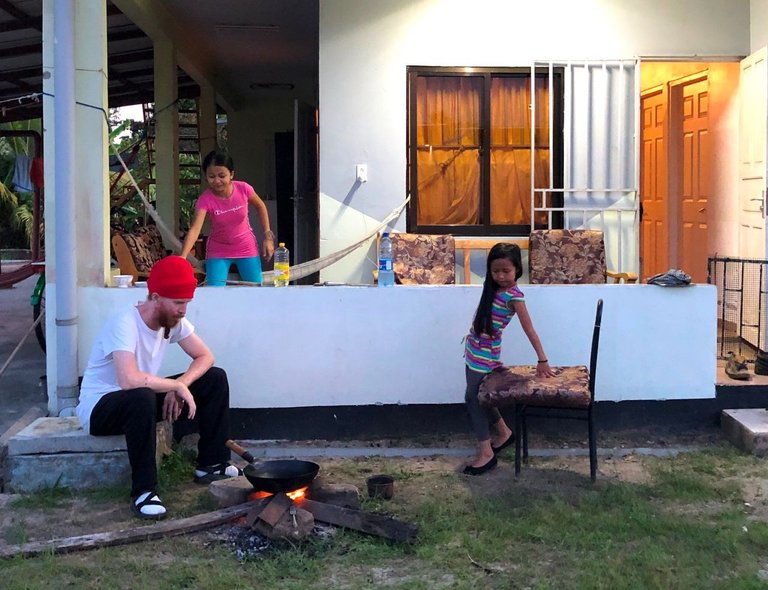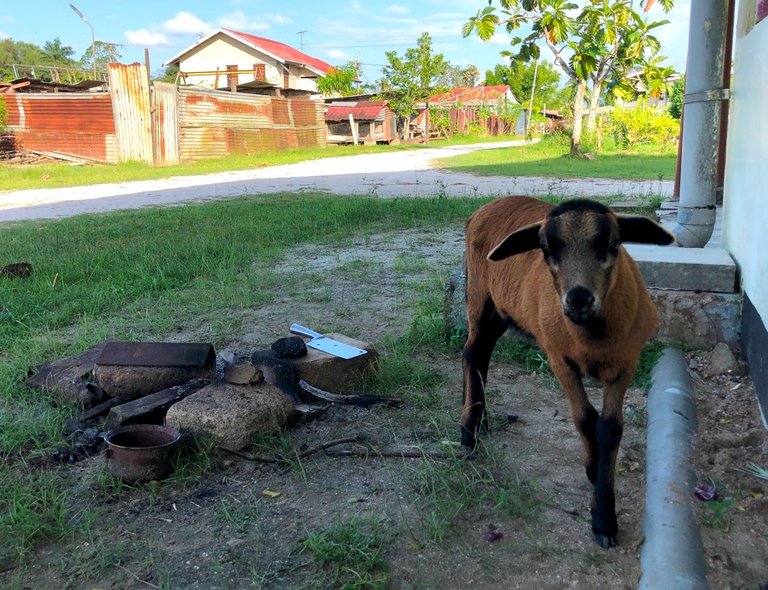 I've already shared my legendary puri pizza recipe in a previous post, so this will not be a recipe post, but instead a little glimpse into our daily life. Lately the days have been starting with Harry the lamb inspecting the fire pit to smell what we ate for dinner last night. I am still wondering when this cute little guy will figure out that he's not a dog.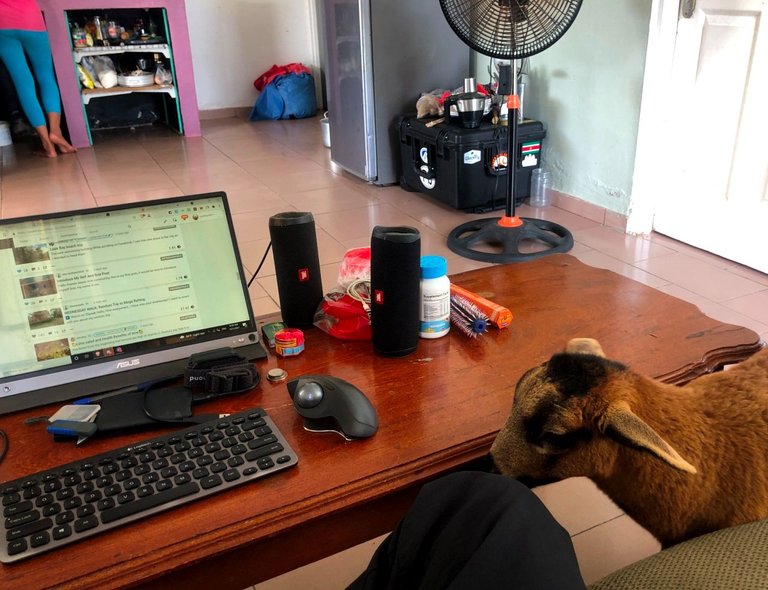 Harry then usually lets out a "baa baa," which I translate as "open the gate so I can come inside your house." Harry usually gives me some love while I'm working on my morning Hive comments, then impatiently awaits his daily half cashew ration. If there happen to be any banana skins, this is also an acceptable food for our fellow herbivore friend.
Operation Outdoor Puri Pizza 🍕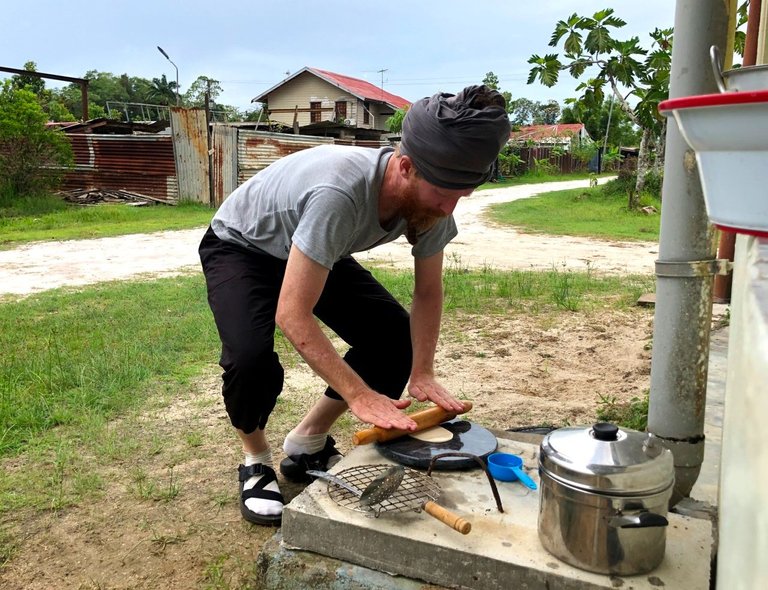 Later on I nominated myself to make puris outdoors, and this plan was quickly dashed by a short-lived rainstorm. After the storm passed I set everything up once again, and Operation Outdoor Puri Pizza 🍕 began to finally take flight. Our impromptu outdoor kitchen is far from ideal, but Suriname restaurants are overpriced and always disappointing. I will draw sighs of disapproval if I even mention to my family the idea of grabbing a roti meal or fried rice from a nearby restaurant.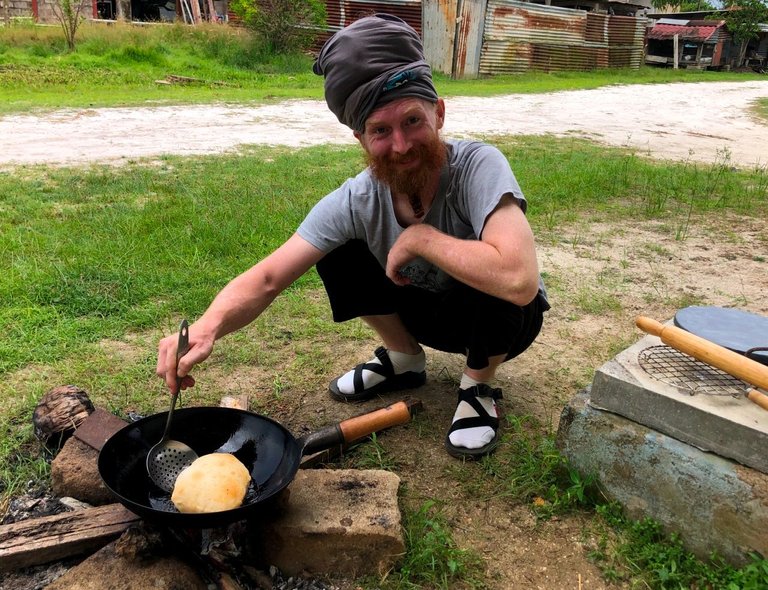 Before beginning the puri poofing process, I take a moment to pray to the puri gods for hot oil, a steady hand, and perfect inflation for each and every puri. After all, the "unpoofed puri" is always the last one left in the basket. If any of my Indian Hive friends know any proverbs concerning "unpoofed puris," I'd love to hear one.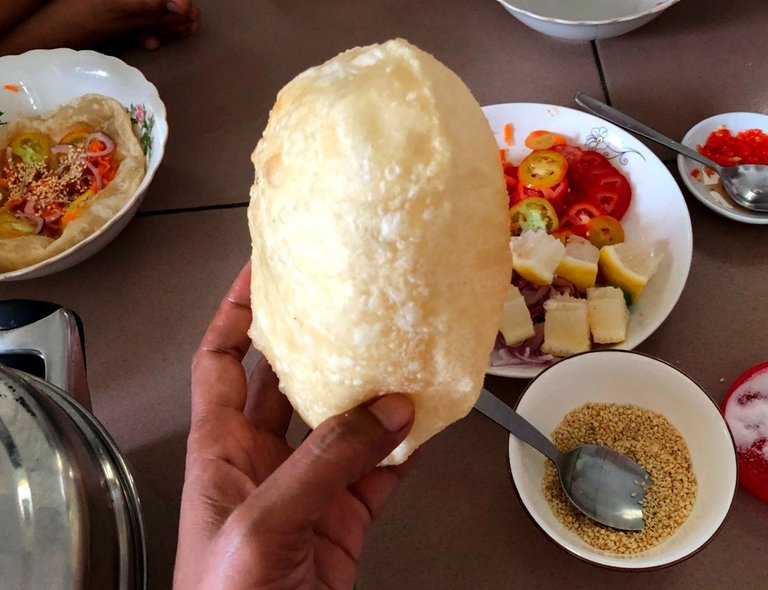 I stole this picture from my wife's phone. I saw her marveling at the perfect roundness 🍑 of my puris. After this she poked a hole in it with her finger and released that hot oily carbohydrate steam.
We Won The Propane Lottery 🎰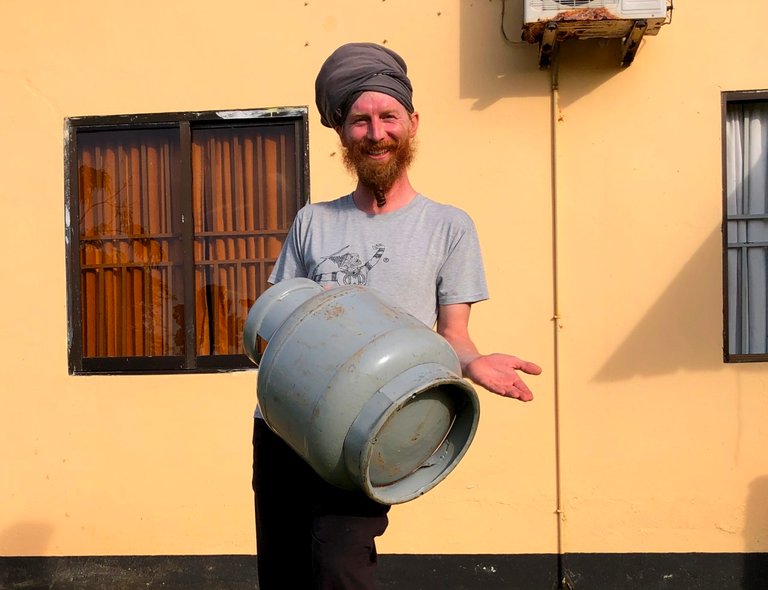 In a surprising turn of events, the main propane bottling facility in Suriname finally manifested a tank of propane. It has been too many days/weeks cooking on an open fire under less than ideal circumstances. We are still without water, but hopefully in less than 6 weeks we'll be beyond these circumstances and outside Suriname's borders.

CLICK HERE TO JOIN HIVE AND START EARNING CRYPTO LIKE US